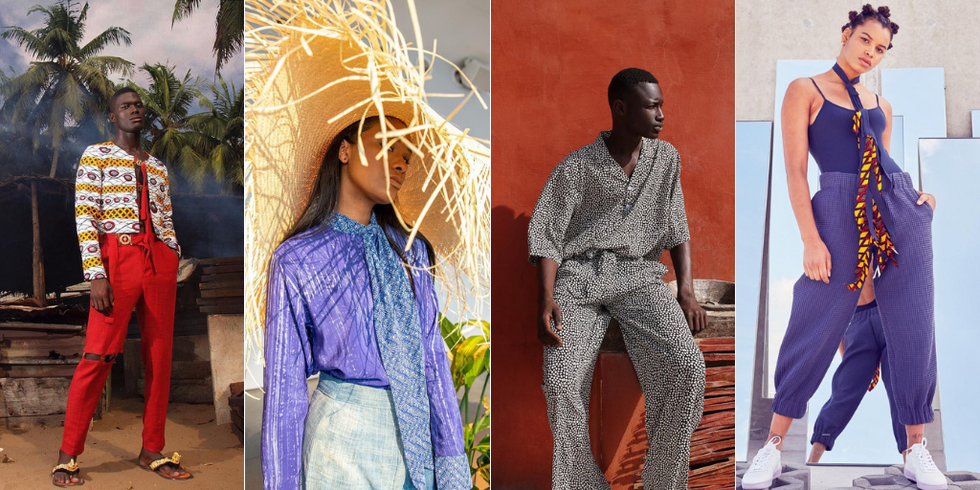 Collage images via Instagram.
These brands are doing the work to transform the fashion world's impact on the environment.
For years, the retail industry has grown exponentially without much care as to how this growth is impacting the environment. Some would argue it is one of the main perpetrators of climate change as fibers find their way into oceans and companies burn clothes so as not to discount them. More often than not the retail chain—manufacturing, sourcing, packaging and transportation—disregards its carbon footprint. Thus, the term "sustainable" serves as a buzzword that suggests the use of recyclable materials, ethical labor practices, and fair trade.
Brands in the industry, both large and small, are faced with a number of challenges, while trying to remain prominent. Where some have implemented the use of organic fabrics and ethically sourced packages as well as the education and empowerment of artisans through programs, others do not see the urgency in transforming.
Today, a number of consumers are opting for second-hand and eco-friendly clothing in an effort to fulfill their altruistic needs. In a number of African countries, unwanted and out-of-season clothes from the US and Europe find their way to merchants who stock them in bulk in markets.
The endeavors above are not cheap, but they are necessary in a world where extreme and unusual weather patterns continue to appear.
Below are the ethical and sustainable African fashion brands that are doing the work and caught our eye.
---
*
Audrey Lang is a Boson-based writer and merchandiser. Keep up with her on Instagram.