Riches, the Prime Video show created and written by British Nigerian creator Abby Ajayi, is groundbreaking global television. With its mix of family drama and glitzy setting, the 6-episode is destined to become a new favorite among binge-watchers across the diaspora.


Set in London, the show revolves around a family business, the African-owned Black beauty empire Flare & Glory, and the internal and external turmoil after its patriarch Stephen Richards' unexpected death. To the extreme displeasure of his wife, Claudia, who elevated from mistress to Mrs, and their three children, Richards leaves his shares of the company to his first two children, Simon and Nina, with Nina replacing him. It's a move that sets up an epic battle for control of the company, complete with secrets, lies, sex, and betrayal.

---
"I came up watching shows about family businesses," Ajayi, whose writing credits include Inventing Anna, The First Lady starring Viola Davis, and How To Get Away With Murder, tells OkayAfrica. "I love family business shows because [there's] blood and money tied into an enterprise [with] those conflicts and tensions running from the dining table back to the business and back. So I've always been interested in that."
What she didn't know is what kind of business the series would focus on. Taking cues from both UK history and pop culture helped her decide. "My producers and I were talking about areas of interest, and we talked about cosmetics, and I was like, 'Black hair' so hair and cosmetics became that world for me," says Ajayi.
"Cosmetics fascinated me because it's such a central part of Black women's lives, but it can be incredibly politicized. And it's also extremely lucrative, but sometimes we're cut out of the financial benefits, and it doesn't flow back into the community."
She researched further and found that there had, in fact, been Black-run, Black-owned cosmetics and hair companies in the UK in the 70s, but they didn't gain traction. "That was my starting point," says Ajayi. "I wanted a Black hair and cosmetics empire, and that mirrors what's happening now with Fenty, with Pat McGrath, with all these straight-to-consumer Black-run, Black-owned businesses."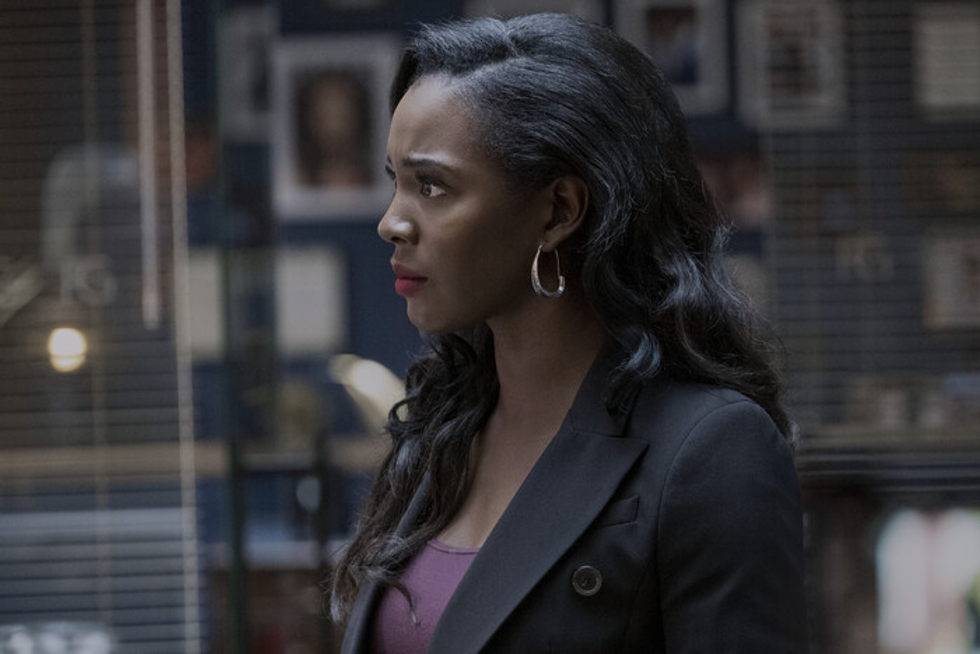 Deborah Ayorinde as Nina Richards.
Photo: David Hindley/Prime Video
Nina, who is portrayed by Deborah Ayorinde, best known for the Prime Video limited series Them, is central to that vision. Her parents' split left them penniless, forcing her mother Oyin to start a new life in the United States with her and her brother Simon. Her father, however, welcomed a new wife and eventually new kids, with no regard for his older children. Yet, as an adult, Nina is very much her father's daughter with the same keen eye for business.
"She's intelligent, she's beautiful, she is driven," Ayorinde, who like her character is also a British Nigerian woman raised in the U.S, tells
OkayAfrica
. "She's really gone on the journey of figuring out who she is and what she's a part of. I think that it's very interesting to see the relationship between her and Simon, and how she belongs there. But outside of that, she's really trying to figure out where she belongs. And that manifests in her taking over as CEO."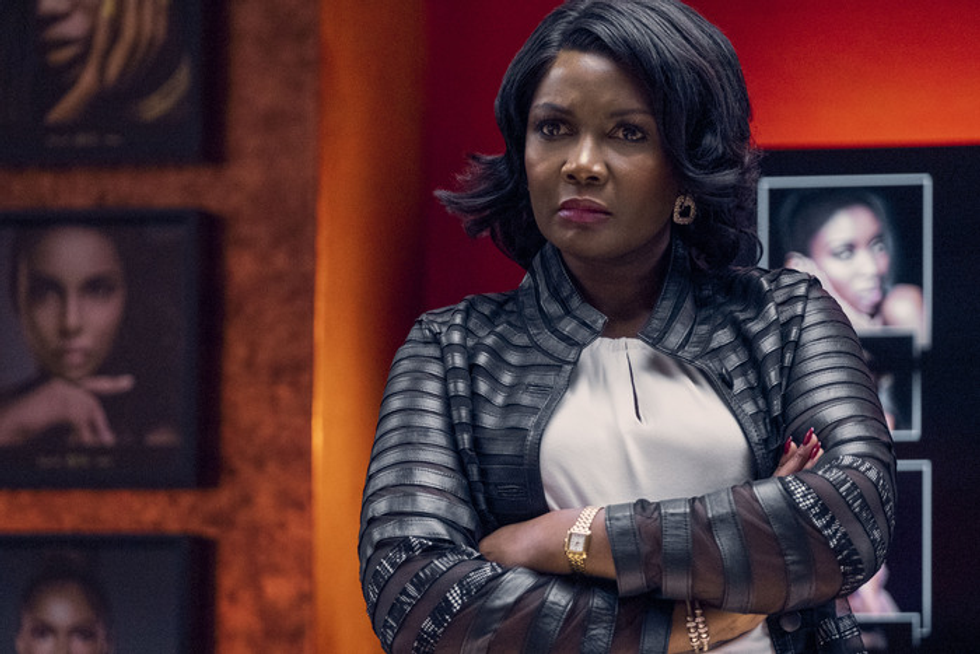 Sarah Niles as Claudia Richards
Photo: David Hindley/Prime Video
Claudia, played by British Bajan actress Sarah Niles, best known for her Emmy-nominated role as Dr. Sharon Fieldstone on Ted Lasso, does everything she can to block Nina from manifesting her full potential, even as she strives to realize her own. "She didn't finish school. She's learned about life on the streets," Niles tells OkayAfrica. "She's done really well for herself. Her trying to push and be seen all the time is really important because that underestimation [she feels] is really key."
Niles also leaned into Claudia, whose lover Andre just happens to be Flare & Glory's CFO, being "strong" and "unapologetic," which, she says, is unlike the Black women she's typically seen on TV. "I wanted all those things for her because so often when women on screen reach post-30s or 40s so often they don't have lovers or partners. They're not sexy. They're just somebody's mom," she says.
"This woman's got experience," Niles continues. "She's lived a life. She's got burned and she's trying to work out control of the company with not much experience, but she's going to give it a go and I love that about her." Although Claudia loves her kids, she's not above involving them in her shenanigans, as viewers will soon see.
As for Nina's brother, Simon, played by Emmanuel Imani, who grew up in South London - his drive shouldn't be underestimated either. Imani describes his character, who is a top hair stylist in New York City, as "a strong, sensitive, loving, passionate, driven queer man."
He is the son of immigrants, and he and his sister and their family were able to make successes out of their lives without having things handed to them. "I think that's a beautiful representation that's been missing out of the UK," adds Imani.
"I think it's important to see characters like this," says Ayorinde. "For me, this is the first time I've seen Black people in the UK portrayed as wealthy and thriving, beautiful, and aspirational, and so I hope that inspires more projects where it really shows we're not a monolith. We can be all these things at once."
Related Articles Around the Web