Film
Cinemafrique: African Film & TV News
Okayafrica rounds off the latest African film and TV news in our weekly Cinemafrique series.
---
Season 1 Of An African City On Youtube
An African City has been lauded as Ghana's answer to Sex and the City, and show creator Nicole Amartefiois just fine with the comparison. The new (and already massive) web series captures the cultural and romantic missteps of five women trying to settle in Accra after years away from home. Their triumphs and trials in everyday life makes for some very addictive entertainment so keep your fingers crossed for Season 2! For now, you can find all ten episodes from Season 1 on YouTube.
__________________________________________________________________________________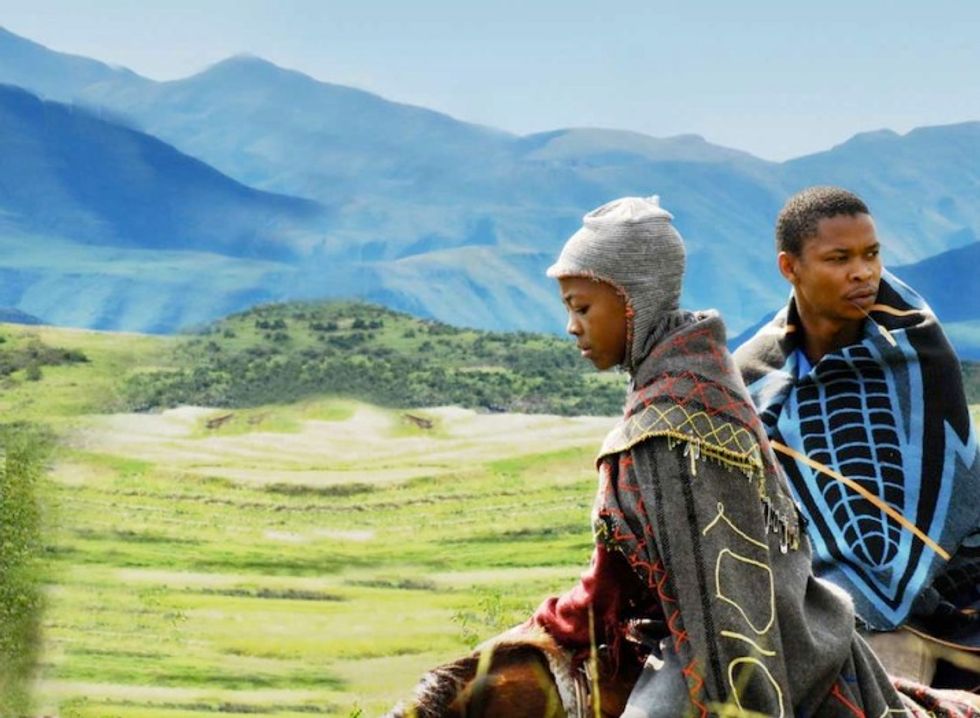 2014 Africa Movie Academy Awards Nominees
Nominees for the 2014 Africa Movie Academy Awards were recently announced at a star-studded gala event in Johannesburg. Look out for winners from all 27 categories to be awarded in Bayelsa State, Nigeria. Until then, take a look at contestants in some of the major categories below and head here for a full list of nominees.
AMAA 2014 Award for Best Film:
Children of Troumaron (Mauritius)
Potomanto (Ghana)
The Forgotten Kingdom (South Africa)
Of Good Report (South Africa)
Accident (Nigeria)
AMAA 2014 Award for Best Director:
Harrikrishna & Sharvan Anenden, Children of Troumaron (Mauritius)
Shirley Frimpong Manso, Potomanto (Ghana)
Andrew Mudge, The Forgotten Kingdom (South Africa)
Jamil X.T Quebeka, Of Good Report (South Africa)
Teco Benson, Accident (Nigeria)
AMAA 2014 Award for Best Actor in a Leading Role:
Zengo Ngqobe, Forgotten Kingdom
Kanayo O. Kanaye, Apaye
Mothusi Magano, Of Good Report
Joseph Benjamin, Murder At Prime Suites
Adjatey Annan, Potomanto
Majid Michel, Brothers Keeper
AMAA 2014 Award for Best Actress in a Leading Role:
Uche Nnadili, B for Boy
Linda Sokhulu, Felix
Chioma Chukwuka Akpotha, Accident
Clarion Chukwura, Apaye
Uche Jombo, Rodriquez, Monalisa Chinda and Daniella Okeke, Lagos Cougar
Joselyn Dumas, Northern Affair
AMAA 2014 Award for Best Diaspora Feature Film:
Tula The Revolt (Curacao)
AZU (Venezuela)
Kingston Paradise (Jamaica)
Retrieval (USA)
AMAA 2014 Award for Best Documentary:
Hamu Beya- The Sand Fishers (Mali)
Potraits of a Lone Farmer (Nigeria/Denmark)
Kushaya Ingagasi (South Africa)
Daughters of the Niger Delta (Nigeria)
Sincerely Ethiopia (Ethiopia)