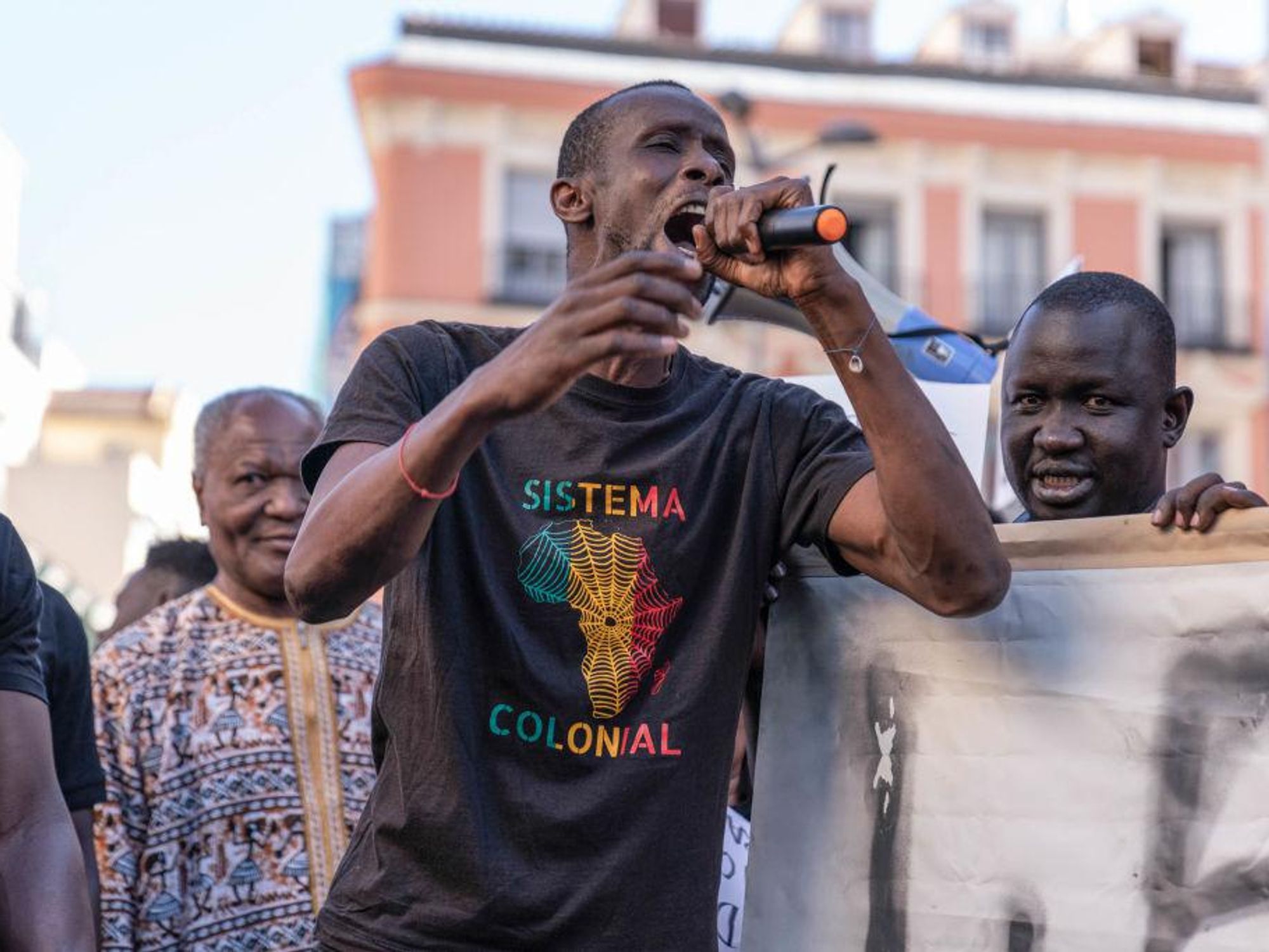 Photo by Guillermo Gutierrez/SOPA Images/LightRocket via Getty Images)
Thousands of Spaniards have taken to the streets to protest the brutal treatment of those attempting to cross into North African city Melilla this week.
At least 37 African migrants were beaten to death by Spanish authorities for attempting to cross into Morrocco/Spain bordering city Melilla this week. Around 2,000 migrants camped out in the Moroccan mountains and ultimately made their descent on the city's border last week Friday. They were met with unnecessary brutality, as the Moroccan border guards threw tear gas, and crushed and beat those who made it across. Both the African Union and United Nations have condemned the violence, as supporters within Spain protest for those lost.
---