Video: Kae Sun 'Ship And The Globe' (Live Acoustic)
Watch an acoustic performance from African music folk singer Kae Sun of his solid single "Ship and the Globe."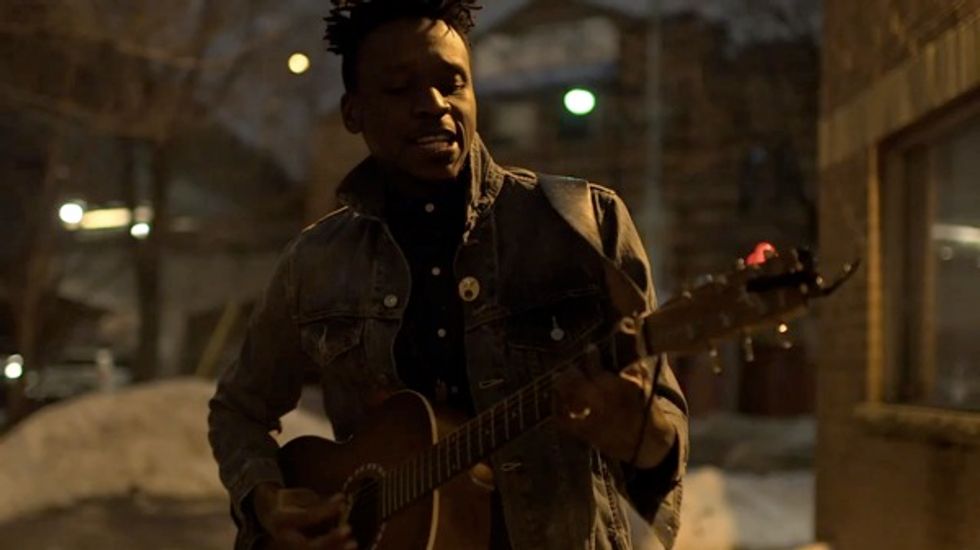 ---
Ghanaian transplant Kae Sun's slow-burning single "Ship and The Globe" was a clear standout in last year's crop of pop tunes, so much so that we listed its visuals on our Top Music Videos list. In the clip below, Kae Sun performs a highly-compelling live acoustic revision of the track on a wintery city street for Southern Souls. Make sure to check out the scenic official video for "Ship And The Globe" and grab the single on iTunes.
[H/T Gold Coast Trading]