While most college students pull all-nighters on term papers, Jameel Mohammed also manages to spend his evenings looking at jewlery prototypes. Mohammed, a 21-year-old senior at the University of Pennsylvania, founded luxury brand KHIRY (pronounced "cai-ree") in 2014 after interning at Barneys New York. Just two years later, KHIRY products are now sold by luxury online fashion retailer Moda Operandi and will launch an e-commerce store within the next year.
---
KHIRY celebrates the depth and beauty of the traditions of Africa and its diaspora through high-quality goods. Its inaugural jewlery collection is crafted from 18-karat gold, silver, rose quartz, with the occasional leather touch.
Building the KHIRY brand hasn't come easy. Mohammed funded production of the first collection by raising over $25,000 on Kickstarter, and manages the growing brand with a motley crew of fellow Penn undergrads passionate about fashion and design.
Photo courtesy of KHIRY.
Despite the challenges of juggling schoolwork and running a business, Mohammed is driven by his goal of developing an alternative vision of luxury in an industry dominated by European brands. "Luxury isn't just in a vacuum—it's steeped in the history of the nation and community. France and Italy, for example, are often viewed as having luxury as a part of their national heritage. That's informed by the history of those nations and the power they were able to accumulate during the height of colonialism and empire," Mohammed says.
KHIRY's first production, its Spring/Summer '16 collection, draws from some of Africa's most notable icons: Malick Sidibé's striking portraits of Malian youth, Djibril Mambety's seminal film Touki Bouki, and the Dinka, Sudan's legendary cattle herders.
As a political science major at Penn, Mohammed has benefitted from a diverse student body and course offerings that have nurtured his interest in the many cultures of the African diaspora. Aimé Césaire, celebrated Martiniquais author and founder of the Négritude movement, is a significant influence on the KHIRY ethos.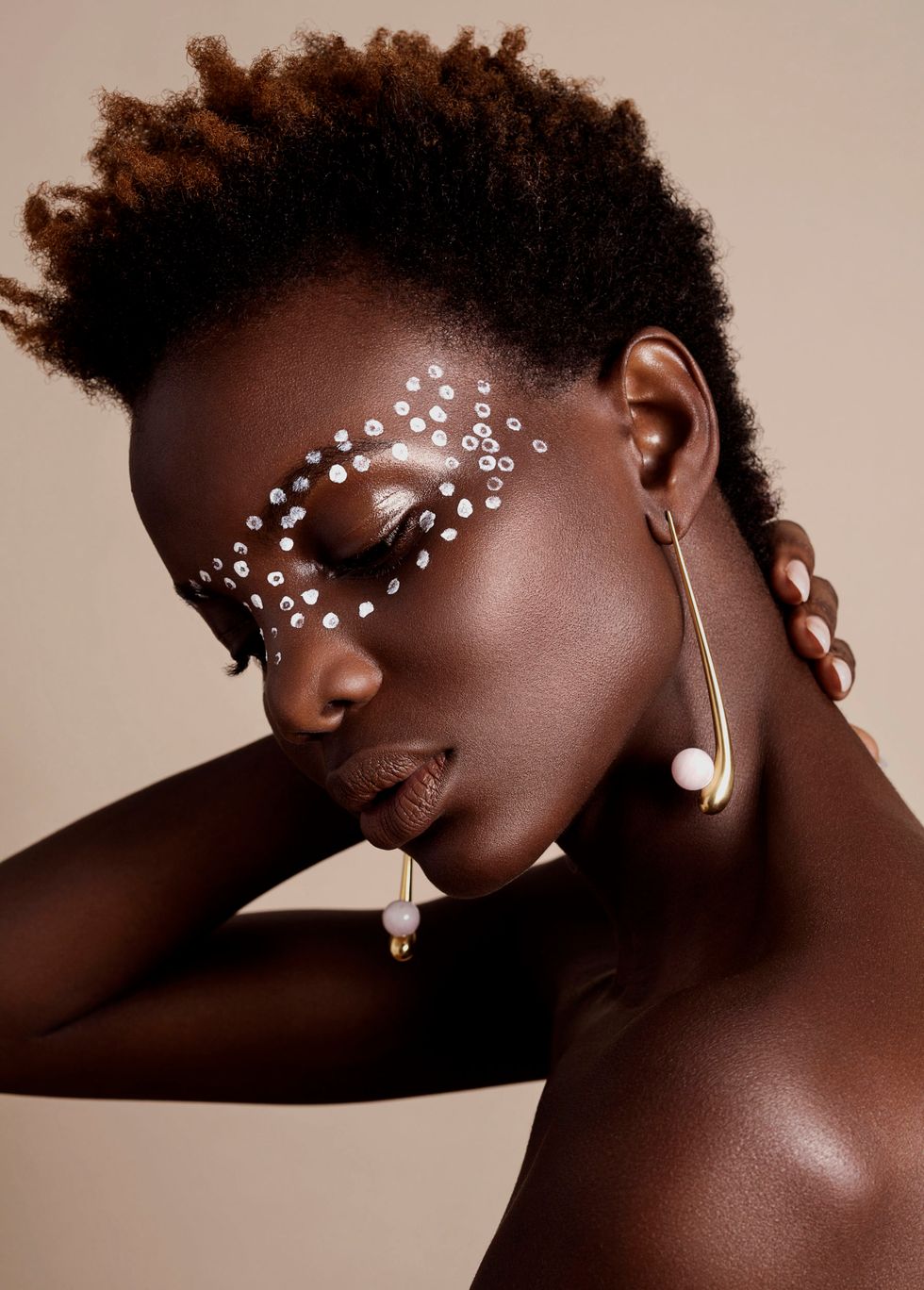 Photo courtesy of KHIRY.
Mohammed grew up in a low-income, predominantly black community in Chicago, but attended Phillips Exeter Academy, one of the United States' most prestigious boarding schools. His experiences living at different extremes of American society has fueled a desire to use fashion as a tool to start a dialogue between communities that aren't always in conversation with each other.
"What really struck me about Césaire is his focus on finding, researching, and developing ideas about his own culture as a means of accessing his own truth and that of his people," Mohammed says. "That has made me think about what role culture and image play in our society, especially because both are such fraught topics in our public discourse today. Césaire's work really has inspired our latest project—a journal of art and culture called Négritude, which will have a bunch of interviews on black creatives and essays on things that inspire me and KHIRY."
As Mohammed grows KHIRY's imprint, he hopes to expand in the future to new products like shoes, bags, and clothes. Like its bold and expressive designs, the brand is taking a stand by openly embracing its roots in black aesthetics. At a moment when black culture and black lives feel under attack, KHIRY is celebrating the most compelling, moving parts of the history of Africa's diaspora.