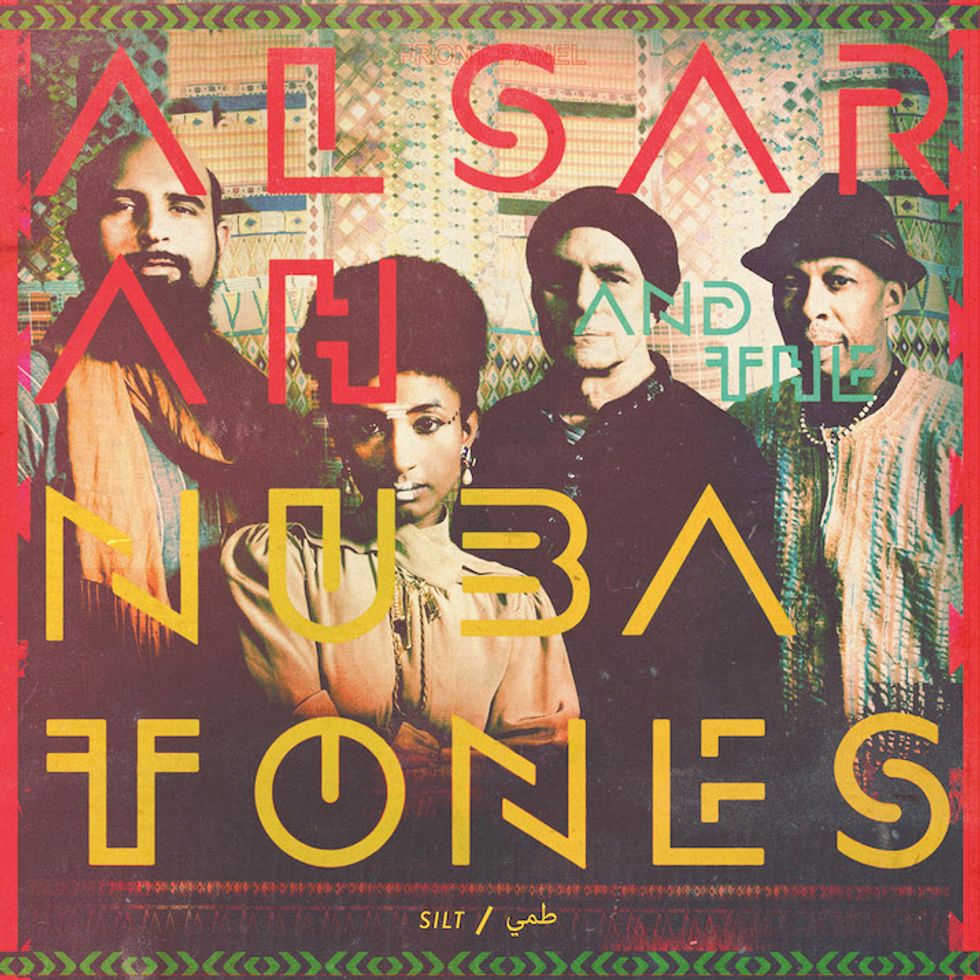 Stream a cut of Alsarah & The Nubatones' Sudanese-bred East African retro pop album Silt.
---
Alsarah & The Nubatones play a style that blends 1960s/70 Nubian music and its traditional East African instrumentation along with Arabic influences, pentatonic riffs and enchanting vocals — something the band describes as 'East African retro pop.'
The group's debut album Silt, produced entirely by its Sudanese frontwoman Alsarah, focuses on nostalgic longing for a home that no longer exists. Musically, it's influenced by the Nubian "Songs of Return" that were written after a mass displacement in the lower Nubia that went under water after the construction of the Aswan High Dam.
Today we're premiering "Soukura (It's Late)," a hazy album standout that showcases Alsarah's soaring voice and the band's take on vintage Nubian arrangements. Stream it below and look out for Silt, due March 11 from Wonderwheel Recordings. Pre-order's are available now.