JOHANNESBURG—This summer, you'll now have the opportunity to take a deeper look at the dynamic spaces that have shaped conversations about photography in Africa for the past 25 years, from biennials and experimental art spaces to educational workshops.
---
Aperture Magazine presents its summer issue, "Platform Africa," where it highlights and celebrates a new generation of artists you need to know. The issue is due to launch June 22 at Stevenson Gallery in Johannesburg.
"Platform Africa" was produced in collaboration with guest editors Bisi Silva, founder and artistic director of the Centre for Contemporary Art in Lagos, Nigeria; Aïcha Diallo, associate editor of Contemporary And, and John Fleetwood, former head of Johannesburg's Market Photo Workshop and current director of Photo:, a new African initiative.
Fleetwood started Photo:—a critical and engaging photography platform that produces curates and develops exhibition, educational and research programs—in 2015.
"Photo: is a photography platform that wants to develop and promote photographers and photography projects that speaks to photography's role and place as a response to the vibrant, conflicted and changing societies of South Africa, the region and the continent," he says. "We work with many photographers throughout the continent in mentorships and exhibitions. So far, we have been part of masterclasses in Ethiopia, Sudan, Cabo Verde and in South Africa."
Fleetwood notes that Photo: is conducting an ongoing major survey on photography training institutions in Africa to develop links and connections amongst institutions, and to fast track relevant photography training.
"The updated edition will be launched later this year," he says. "Key to our understanding is the developing nature of photographies and visual languages in different contexts. In the next quarter, we will launch a photography competition to develop new work for Southern African photographers."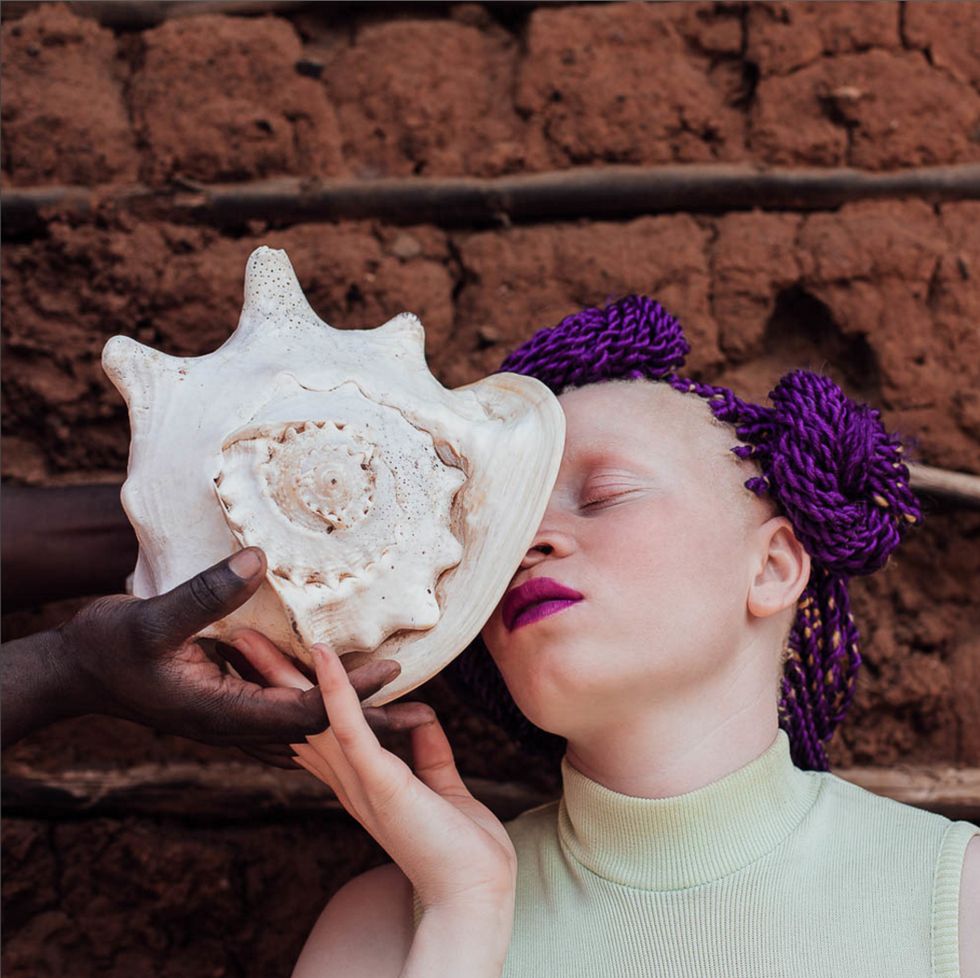 Sarah Waiswa, 'Seeking to Belong,' 2016, from the series 'Stranger in a Familiar Land.' Courtesy the artist.
One takeaway he'd like for readers to get out of "Platform Africa" is how photography continues to be a tool to analyze the challenges the continent faces.
"I love the diversity of terrains that photography has to encounter in Africa as it makes for such fresh and complicated meanings," he adds. "Part of these diverse roles and functions that photography has to the specifities of Africa, is that it can engage at a critical moment in the development of new understandings of the world. The vibrancy and energy that photography brings to identity and identity politics is also a reaction to the difficulties of the continent."
In the photo gallery below, catch a glimpse of photography by African photographers featured in Platform Africa—some of whom have debuted their portfolios in the issue. Be sure to check back for a continued conversation with Bisi Silva and Aïcha Diallo here on OkayAfrica.
[oka-gallery]