News
Aug. 19, 2015 08:30AM EST
10 Leading Designers From Africa To Know
'Contemporary Design Africa' author Tapiwa Matsinde highlights 10 leading contemporary decor designers from Africa.
---
Master Wire and Bead Craft (Product, Zimbabwe)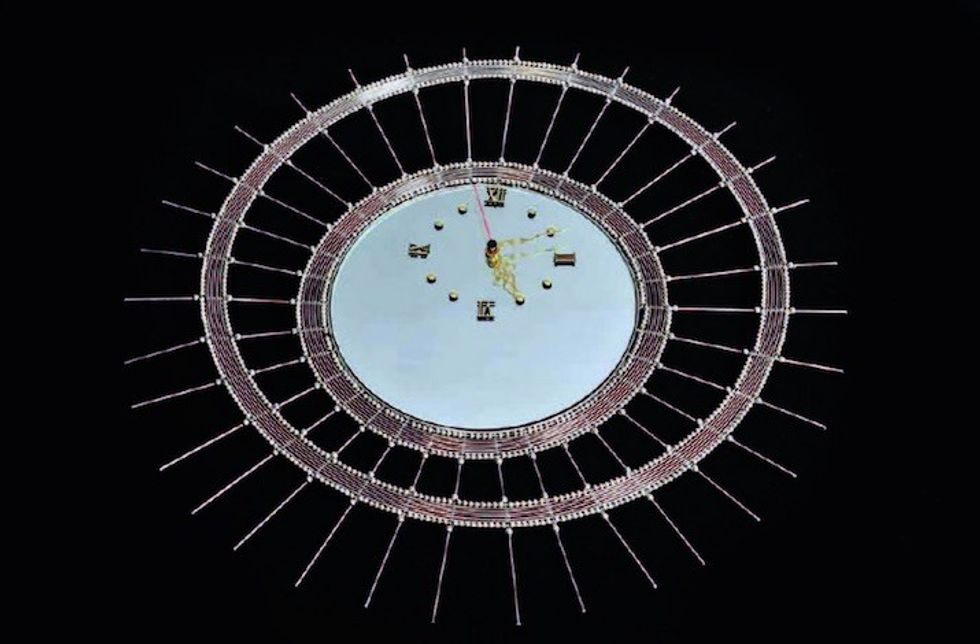 Master Wire and Bead Craft: Sunburst Clock © courtesy Eric Miller for Cape Craft Design Institute– Featured in Contemporary Design Africa © Thames & Hudson
Wire sculpting is a technique practiced up and down the continent, skillfully moulded and woven into a variety of decorative objects usually for the tourist trade. Zimbabwean wire artist Bishop Tarambawamwe, who himself started out selling his wares to passing roadside trade, now takes the skill to new heights, combining the wire with tiny glass beads or seeds to create sophisticated high-end interior objects. Based in Cape Town, Tarambawamwe started his studio in 2005. His designs draw inspiration from his childhood, nature and the surroundings of his adopted home.