It's that time of the year again, folks! As the holiday season and family gatherings loom closer, we're once again put in the position to either show our loved ones how much attention we've been paying or flex that 2-day Amazon Prime delivery you've got in your back pocket.

Well, you know we've always got your back! We kept our ear to the ground and cash registers and compiled a list of African-inspired and sourced gifts that we're sure you'd love to see under the Christmas tree.
---
Here's OkayAfrica's Gift Guide for the 2022 Holiday season:
Very Puzzled
Created by parents, exposing African children to their inherent beauty in mind, Very Puzzled puzzles offer families an opportunity for fun and education. Each jigsaw puzzle features illustrations of a variety of landmarks, monuments, and attractions both in Africa and across the diaspora.
Their 100-piece puzzle illustrating the map of Cameroon features cameos from the wonders that the West African nation has to offer such as Mount Cameroon, the main seaport, and capital city Yaoundé, as well as famous faces like notable writer Werewere Liking, soccer star Samuel Eto'o, and many more.
Available here for £14.
D'IYANU


Nigerian founder & CEO of ready-to-wear brand D'IYANU Addie Elabor ​launched her brand in 2014 with only six styles and no design background. Eight years later, the US-based designer has produced a brand known for its bright, flawlessly executed designs suitable for your everyday happenings or the big moments that demand the right attire.
This his & hers Plum Diamond set is priced at $109.99 for the 'Rehema Women's African Print Maxi Dress' and $199.99 for the 'Enofe Men's African Print Blazer'​

Ujamaa by Anta 
Skincare, the African way.
Black woman-owned skincare brand Ujamaa By Antafeatures a humble selection of naturally made soaps and hygiene-related accessories, namely their Café-Cacao Soap carved into a Black African woman. The product boats natural African ingredients, including cocoa butter, coconut oil, and shea butter, and their fair trade, USDA certification promises that those who created the products did so in a safe environment.
Available here for $15.99.
Tesito Collection 
Armed with a shop filled with handmade jewelry from Mali and Burkina Faso, homeware hand carved in The Gambia, and an assortment of clothing sourced from Nigeria, Tesito Connection is a one-stop shop for all things African and beautiful.
Statement pieces range from $60-$80.
Birkenstock Summer of African Designers 
German shoe brand Birkenstock has launched its first summer collection, in collaboration with a variety of South African designers. Aiming to 'blend German heritage with South African flair', the shoe giants are launching a series of vibrant versions of their tried and true favorites.
Prices start at R2,499, shop here.
Vitavate supplements 
Black-owned vitamins and supplements? Sign me up!
Vitavate, a premium dietary supplement brand intentionally designed to support heart health, energy, and focus. Founder Lori White carries 30 years of experience in food safety and quality assurance, and has launched her own hydration-boosting products after many years of attempting to perfect the formula. Their slogan "Fill Your Cup First" urges supporters and customers to prioritize their own health and well-being.
The range of products offers 15 6g packets and a variety of flavors. The orange flavored 'Focus' supplements are $36.88 and available here.
Afrodisiac - 50th Anniversary Vinyl Box Set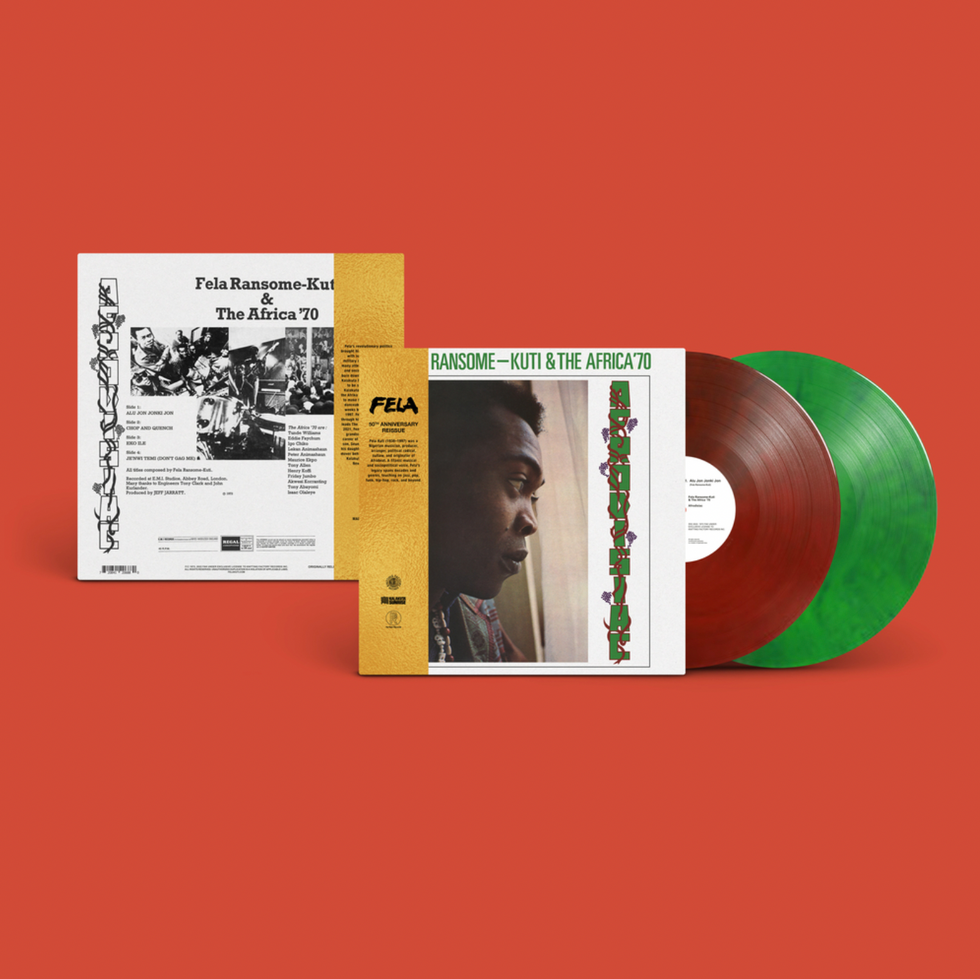 The King of Afrobeats lives on!
Nigerian musical, political, and all-around legend Fela Kuti's music continues to be relevant and keeps its place on the charts. Now, the fifth in a series of celebration Fela 50th Anniversary reissues, Afrodisiac on vinyl. The double LP is on color vinyl -- LP 1 is on green marble, while LP 2 is on red marble. The project features tracks Kuti re-recorded at the infamous Abbey Road Studios, including hits like 'Jeun Ko Ku (Chop and Quench)'.
Pre-order for £25, available here.
A Tribe Called Quest Stripe Crewneck Sweatshirt - Okayplayer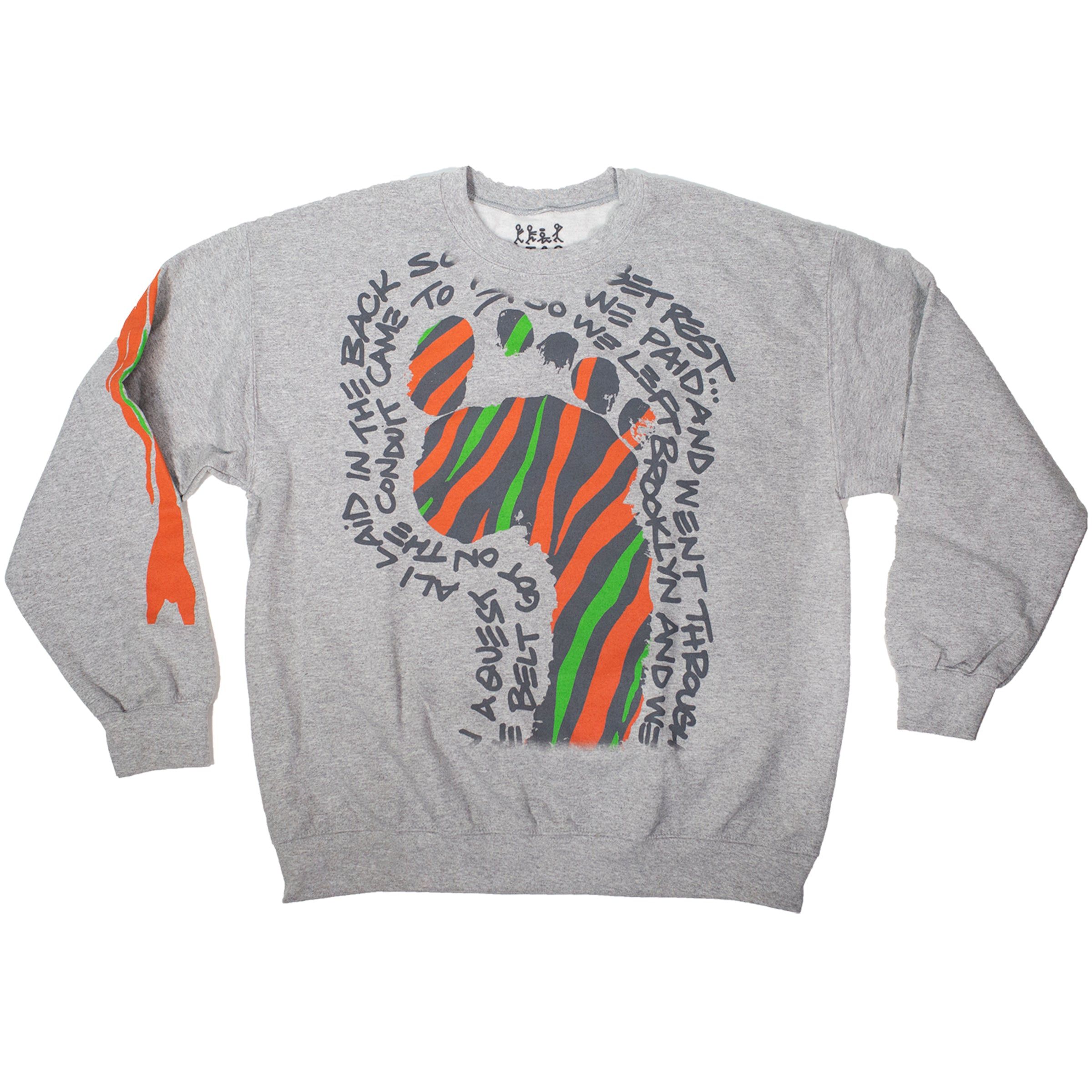 A Tribe Called Quest Lyric Foot Crewneck Sweatshirt
A Tribe Called Quest unisex sweatshirt featuring lyrics from "I Left My Wallet in El Segundo", via Okayplayer.com
Available in sizes S-3XL for $67, shop here.

Kenyan Safari Designs 
Family-owned and operated brand Kenyan Safari Designs offers locally made and sourced Kenyan jewelry, home goods, and art. The company runs out of Oakland, California, and ships worldwide making the ornate African creations the perfect gift for those looking to step up their hospitality points.
Prices for wooden spoons range from $3 each to $50 for a set and are available via their Etsy shop.
Divine Chocolate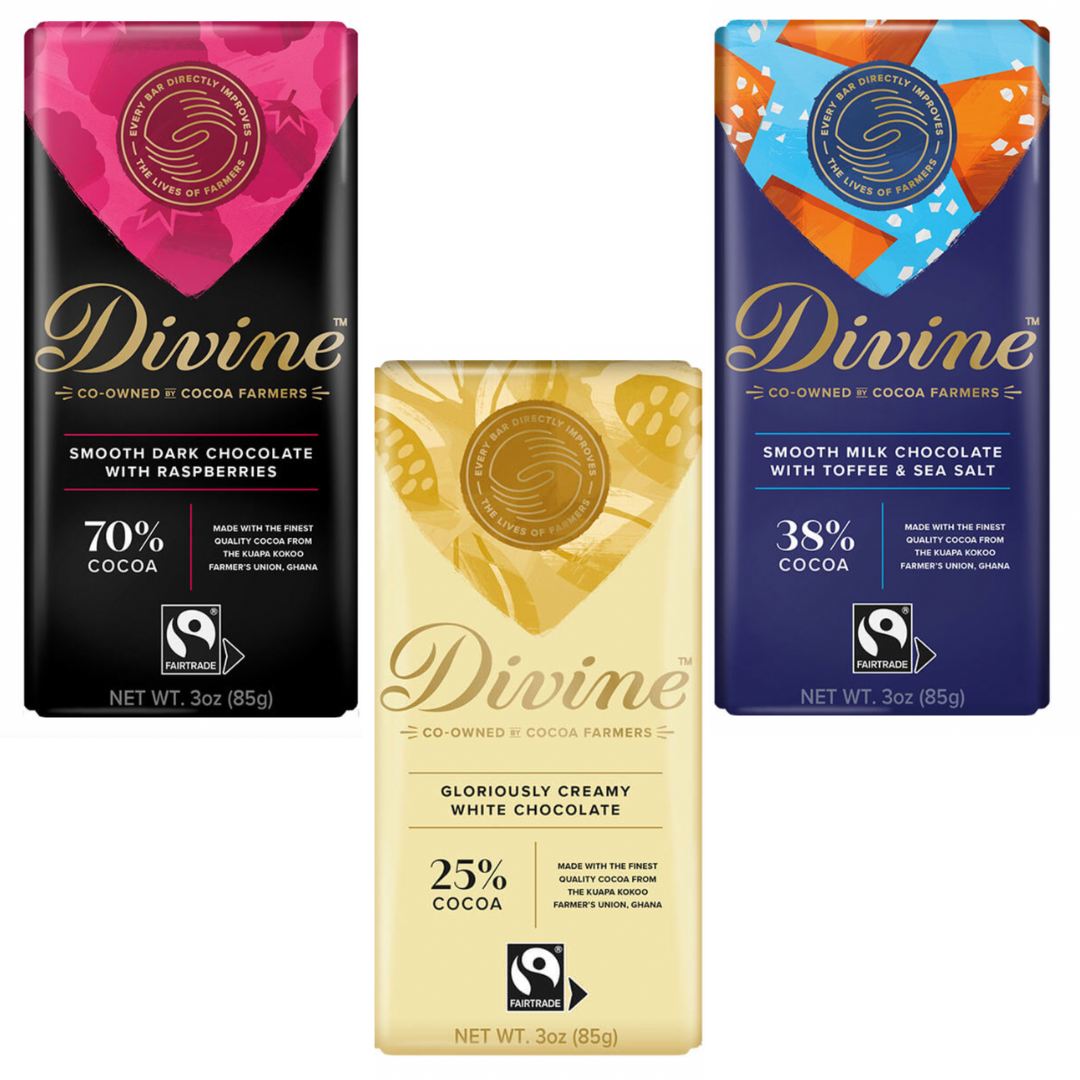 Divine Chocolate was founded by a group of cocoa farmers in Ghana who decided to start their own chocolate company, launching the first farmer-owned fairtrade chocolate company to date. Members of the Kuapa Kokoo Farmer's Union first gathered in 1998, before launching their first artisanal chocolate product to UK-based customers in 2002. The company aims to eradicate and shine a light on the exploitation and corruption still prevalent in the cocoa industry.
Their everyday bars are available here, in a variety of flavors. Prices start at $3.99.
Otaku Noir - Mystery Box set
Otaku Noiroffers Black and African Sci-Fi and comic fans a quarterly curated mystery box with readables (comic books, manga, graphic novels, and more), apparel, posters & collectibles. According to their site, all Items shared are created by artists, writers, and other creators of color.
Subscribers pick their shirt and sock sizes and choose between the three available plans: Teaser; a once-off $60 mystery box, Main Stage; two $55 mystery boxes sent over a six-month period, and VIP; four $53 mystery boxes over a period of 12 months (1 box every 3 months).
OkayAfrica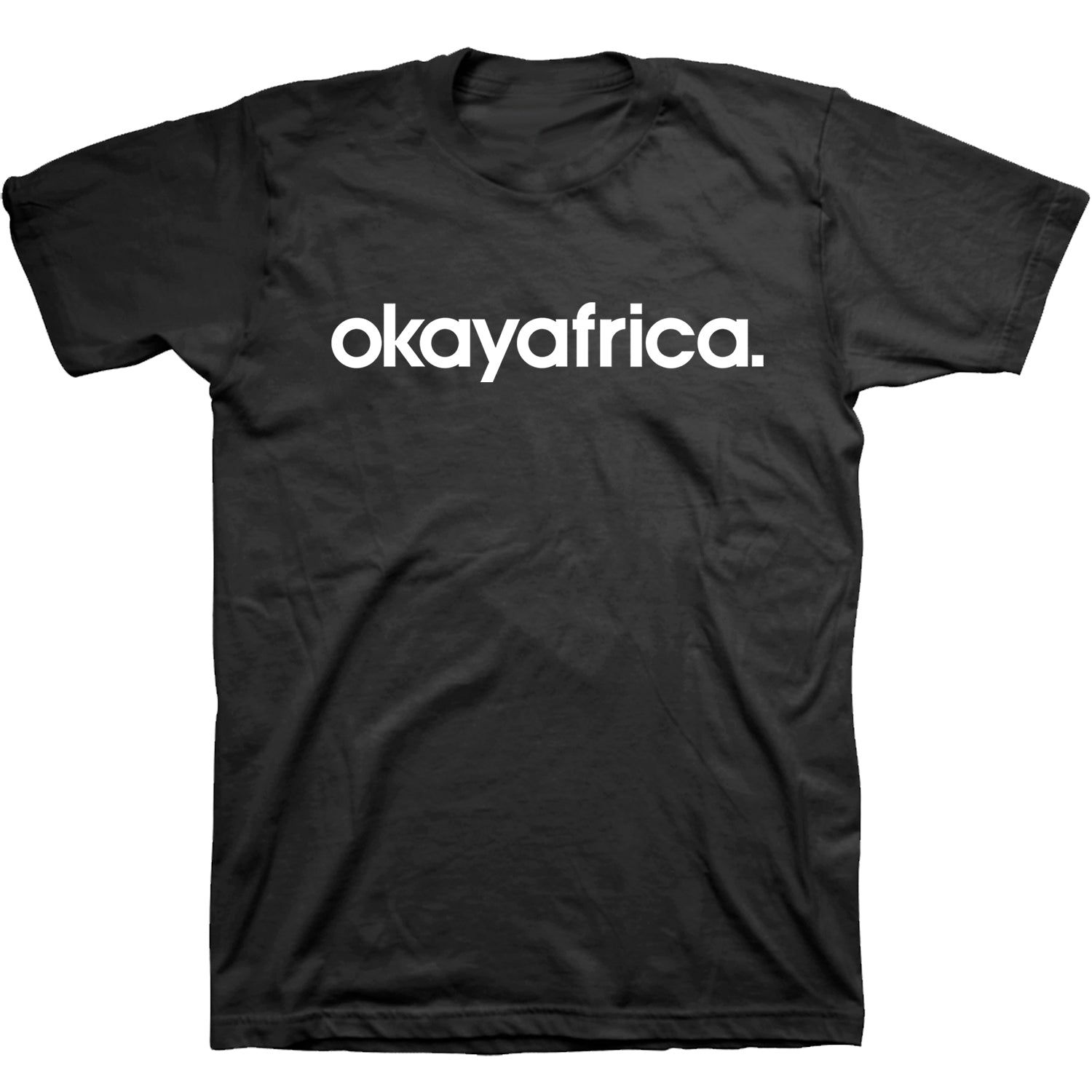 OkayAfrica Logo T-Shirt
Be sure to grab OkayAfrica merch for the cool kids in your life.
African Creatives
South African-based handcrafted homeware company African Creatives offers a wide variety of basket-woven, beaded, and wood-carved products sure to give your home that extra splash. All products are made locally in the lively city of Cape Town, and are available to a global audience.
The 'Masterpiece Lion' is available here for $293.
Mimaami Organics
Mimaami Organics founder Mildred Mawusi Agbana sought to create a skincare brand that honored her Ghanaian roots and aid her own daughter's persistent eczema. Equipped with a strong understanding of the moisturizing and healing properties of Ghanaian-sourced shea butter, Agbana skincare is for women, by women.
The whipped shea butter moisturizer is available here for $35.99.
Kejeo Designs
Beninese-born, US-based designer Sena Ahohe wanted to create a brand that allowed her to act on her love for fashion and desire to share the beauty of West African textiles with a larger audience. The result? Kejeo Designs -- a bright collection of accessories and clothing, all intricately showing off the vibrance of Ghanaian-sourced Ankara cloth, and Bogolan (also known as Mud Cloth).
Kejeo Designs boast a variety of handbags and mini bags, available to shop here. Prices range from $49 to $100, depending on size and pattern.
Etan Comics
Etan Comics is a Pan-African publisher, based in Ethiopia, aiming to connect kids (and adults) to their African heritage through science fiction and graphic novels. Creator Beserat Debebe leads the 100% community-funded production company out of Addis Ababa.
Comic 'Jember' is available on their site for $29.99.