Gilles Peterson Collective Sonzeira 'Bam Bam Bam ft. Seu Jorge & Giovanca'
Premiere: Hear the title track off Gilles Peterson collective Sonzeira's upcoming Brazilian album featuring Seu jorge and Giovanca.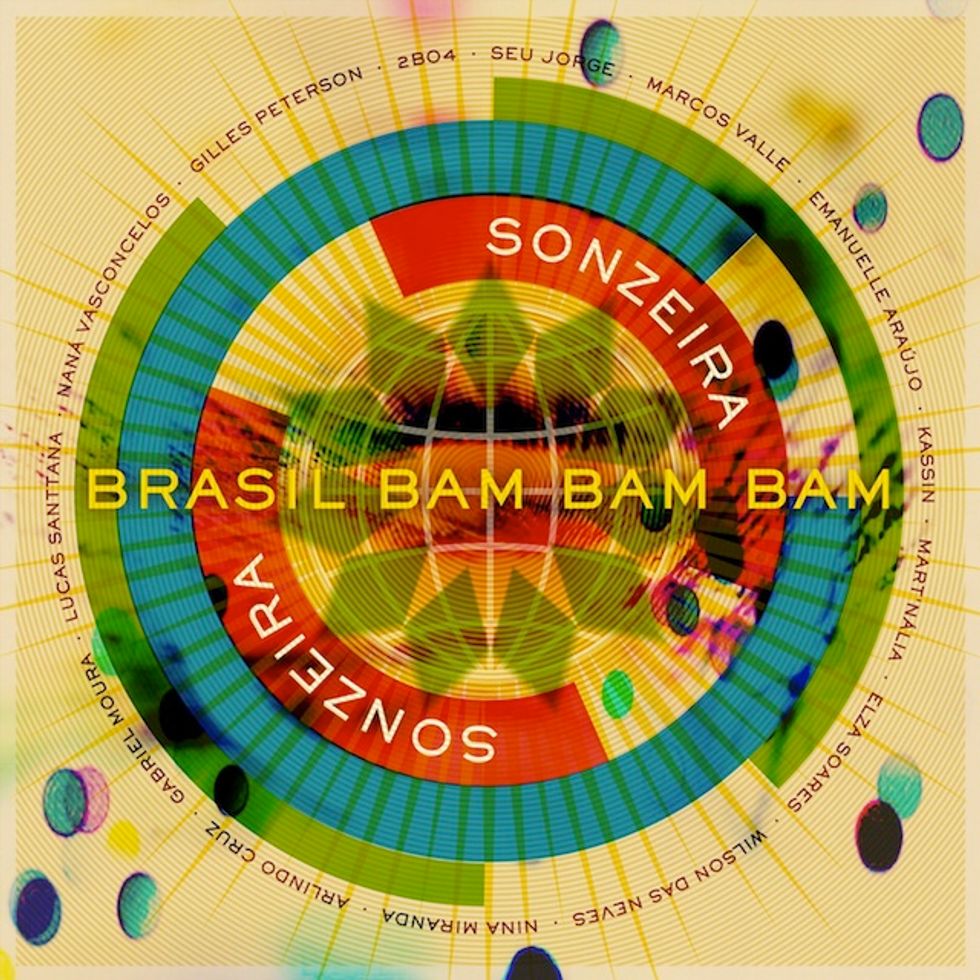 ---
Gilles Peterson recently travelled down to Brazil where he formed Sonzeira, a collective featuring top-tier veteran and modern Brazilian artists like Marcus Valle, Elza Soares, Wilson Das Neves, Nina Miranda, Arlindo Cruz, and Gabriel Moura. The supergroup of sorts is set to release Brasil Bam Bam Bam — a 13-track portrait of the multifaceted sounds of Brazil that spans samba, bossa nova, baile funk, tropicália, and several more national flavors. On "Bam Bam Bam," Gilles and the band offer up a jolting, percussion-driven excursion fronted by pop samba icon Seu Jorge (of Life Aquatic and City of God fame) and Giovanca's group vocals. Sonzeira's Bam Bam Bam is up for pre-order now and will be available digitally in the U.S. on May 27 from Harvest Records. Stream the title track, premiering here today, below and check out our Afro-Brazil column for more on these sounds leading up to the World Cup.