---
This week we continue to bring you the latest news on Africa with selections from different media outlets around the globe. Be sure to check back each Thursday for pieces that dig deeper than the headlines on the latest news on Africa!
By: Nathan Geffen
For Africa Is A Country, Nathan Geffen explores what Nelson Mandela truly represents for South Africa, and questions the idea that Mandela is the only thing that holds South Africa together: "Mandela retired from politics several years ago. He has had hardly any role in recent South African politics. Our country holds together not because of the Nelson Mandela of today, but because of what he did over his lifetime which is now sadly but inevitably winding down. It also holds together because we have a more or less functioning constitutional democracy and innumerable countervailing forces: powerful unions, powerful civil society activist organisations, powerful opposition parties, some good people still left in the ANC, powerful businesses, some effective courts, a free and vibrant media."
By: Franklin Cudjoe, Bright Simons, Selorm Branttie and Kofi Bentil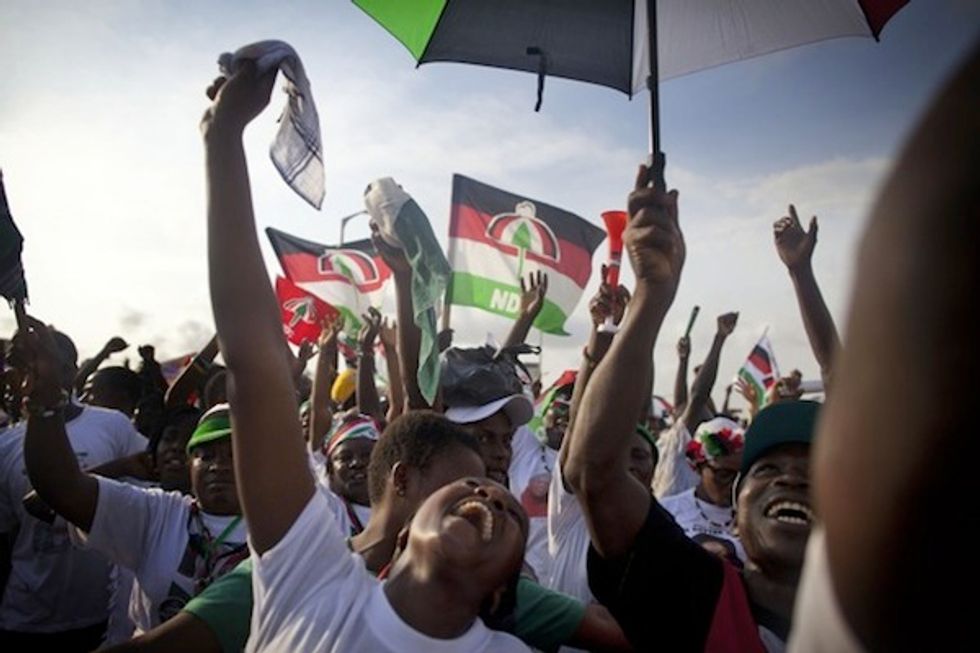 Ghana's elections have come to a close, and incumbent leader John Dramani Mahama was declared president just a few days ago. As a slightly retrospective piece, just before the election the IMANI Centre For Policy & Education published a pretty interesting article with African Arguments. The authors suggested a possible upset with Opposition candidate Nana Akufo Addo winning the election, and while that did not happen the article still investigates what issues are truly being contested during the election: "In our view, until the elections in Ghana truly become a matter of competing policies, the Akan-fusion process, as a proxy for the evolving cultural attitudes in an urbanising Ghana, shall remain the most formidable predictive factor."
3. Censoring Myself for Success
By: K'naan
In this piece for the New York Times K'Naan discusses his latest album and his disillusionment with the US music industry: "And for the first time, I felt the affliction of success. When I walked away from the table, there were bruises on the unheard lyrics of my yet-to-be-born songs. A question had raised its hand in the quiet of my soul: What do you do after success? What must you do to keep it? " Some love the piece for its honesty, while others found it self-indulgent.
4. Northern Mali: The Politics of Ethnicity and Locality
By: Andrew Lebovich
In this article for Think Africa Press Andrew Lebovich investigates the complicated role of ethnicity in northern Mali. Lebovich finds that "ethnic politics remain an important factor in northern Mali, one that militant groups take into account and attempt to exploit in their quest to solidify their position in the region. Any intervention or negotiated solution must take this into account."
5. How the Africans Became Black
By: Wayetu Moore
In The Atlantic Wayetu Moore illuminates the experiences of African immigrants in the United States. Moore states, "Like their Latin American counterparts, African immigrants keep a low profile in an effort to avoid humiliation, deportation, and loss of work. Many of them, whether accidentally or otherwise, wind up blending in with African-American culture. But however closely they may identify with black America, they, too, are immigrants." Check out the piece for a compelling exploration of black diasporic identities.
The archive:
12/6/12- "Susan Rice, Drones, Anti-Gay Laws + More"
11/29/12- "Chimamanda Adichie's Tribute, Violence in the DRC + 16 Days of Activism"
11/15/12 - "Infiltrators" in Israel, Southern Arab Spring, Bono's African Expertise
11/8/12 - Africa's 1%, Mau Mau, and a Polemic against NGOs
11/1/12 - Biafra, Football, Victoire Ingabire + More!
10/25/12 - Aluu 4, Herero Genocide, EU Nobel Prize + More!