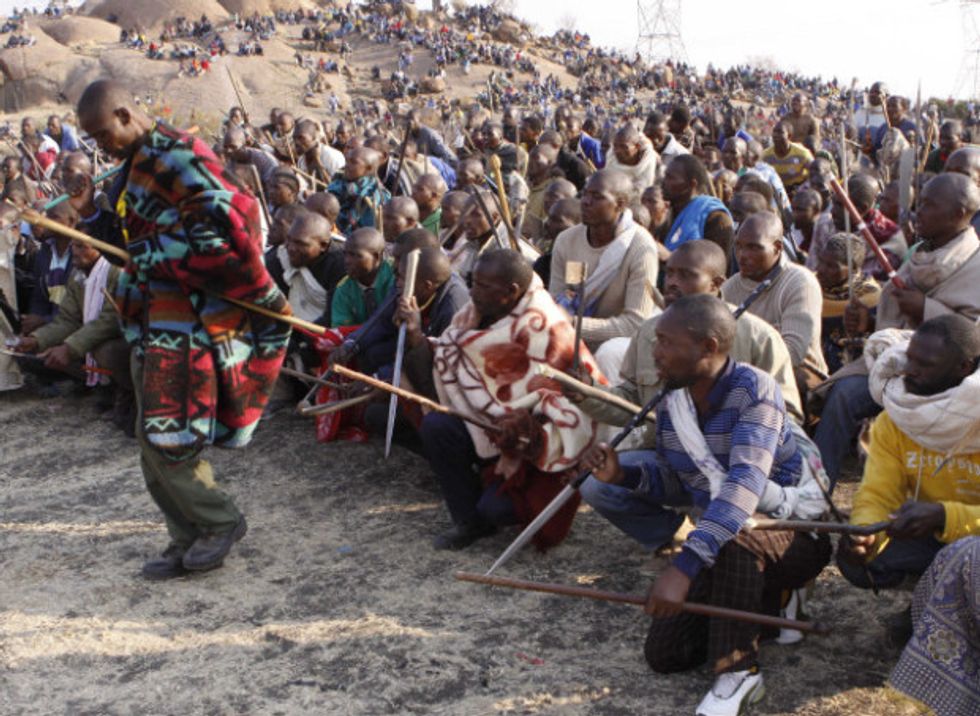 ---
In 1976, the uprisings in Soweto helped usher in the high-tide of anti-apartheid protests in South Africa. Andrew Nash, an associate professor of political thought at the University of Cape Town, was a graduate student in the now-defunct Department of Political Philosophy at Stellenbosch University. A prestigious institution, located in the quaint hinterland of the Cape Winelands, where high-ranking individuals with close ties to the National Party (NP) - apartheid's one-time guardians – had tea with academics and students on a regular basis.
In the conversations that he sat in on, as he later recollected in an article published by a Cape Town newspaper in 2009, Nash picked up on a popular refrain; a manner of seeing the nation-wide protests that suggested that apartheid itself was not at fault. "They made it sound as if the NP government and not the black majority were the victims of injustice" he writes. "They complained in effect that those protesting against apartheid were responsible for perpetuating it, by forcing the government to continue shooting protesters in the streets, breaking up marches and funerals, detaining leaders, banning organisations and the like, and thus preventing the government from getting back to what it really wanted to do: building new schools and houses, providing electricity, removing apartheid laws. If only the nation-wide uprising could be halted, they thought, we could get back to normal."
What they missed of course, because of their unshakeable faith in white-minority rule, was that apartheid resembled nothing of a normal society. The entire project would have to be abolished or, as Nash says, it would have to be "imposed by mounting and ever more brutal and lawless repression, aimed at wider parts of South African society". The NP settled for the latter and the negotiated settlement which led to the first democratic elections in 1994 was in part, necessitated by the need "to make the continuation of capitalism 'normal' again" after years of bloodshed. A compromise which in some respects  meant that Big Capital would be allowed to go back to business as usual by opening up its ranks to black people in the name of redistribution.
The massacre of thirty-four striking workers last week in a firestorm of bullets after clashing with police near a platinum mine 100km North West of Johannesburg speaks to the 'new' South Africa's intensely uncomfortable schizophrenic existence – caught somewhere between a scream and a lullaby.  The deaths, which resulted in President Jacob Zuma sanctioning a week of official mourning with flags flying at half mast, occurred when 3 000 miners - rock drill operators - decided to stage a wildcat strike demanding an increase to their monthly wage from R4000 ($481.38) to R12 000 ($1 444.47). The CEO of the company in question, Lonmin, an entity listed on the stock exchange in London and in Johannesburg, earned upwards of two million dollars last year. Has there ever been a status quo more morally obscene?
However, there is more to the chain of events that led to last week's tragic shooting, one of the worst post-1994 South Africa has witnessed. According to a report which appeared in the Guardian, some the leaders of the Nation Union of Mineworkers (NUM) had become too friendly with the cartel of mine bosses. So much so they "allegedly accepted wage settlements that tied workers into years of meagre increases" turning the wage-bargaining into a fixed dice game in which the house could never lose. By doing so they allowed the no-nonsense upstart, Association of Mineworkers and Construction Union (AMCU), to call them on their bluff and usurp its position with the rock drill operators.
So where does South Africa go from here? The workers and the mine bosses are at a stalemate and some 259 miners are in jail awaiting trial; will things ever get back to 'normal'? No one can say for certain but one thing is for sure, as Nash said, albeit in a different context, "too many supposedly deep truths about the place of the markets in human life have been exposed as shallow lies, and too many people are being made to suffer the consequences for them simply to believe them again."