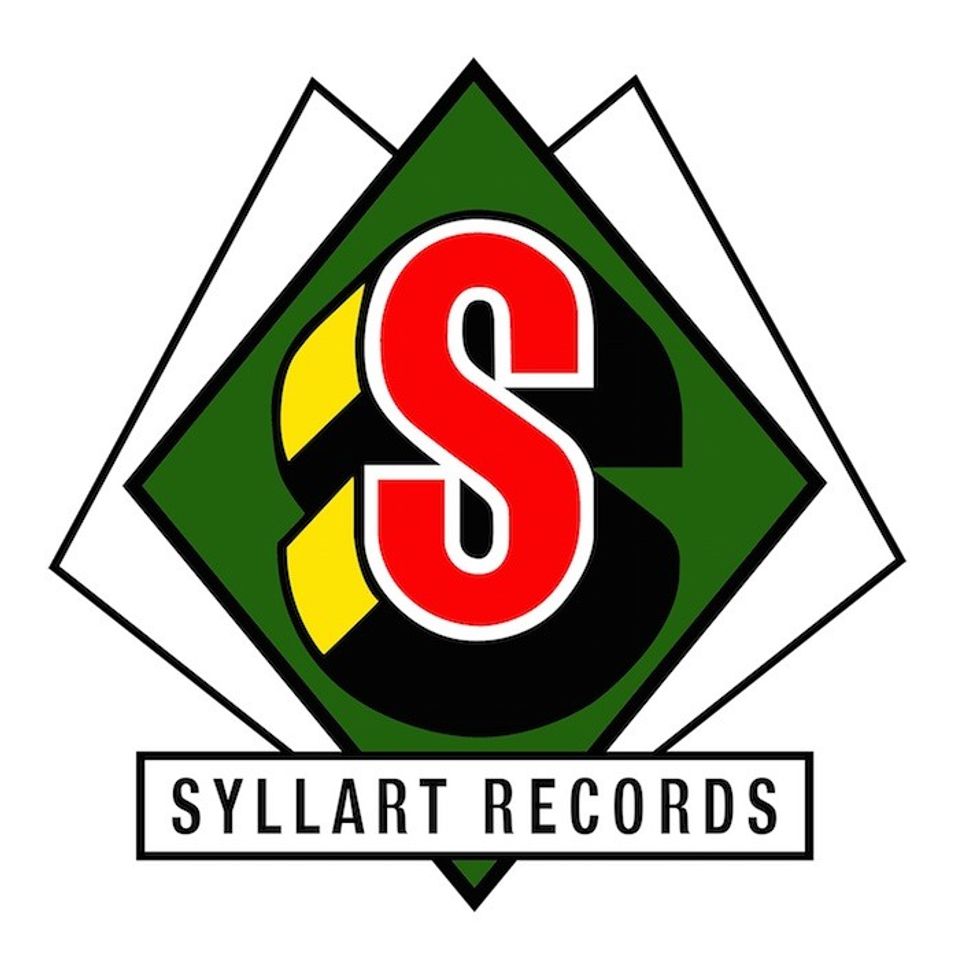 We talk to Binetou Sylla, the new label head of the legendary Syllart Records and daughter of its founder Ibrahima Sylla.
---
Photo by Syllart Records.
In over 30 years, Syllart has produced more than a thousand albums. Beyond its new productions, the label acquired historical catalogs from across West Africa in an effort to conserve musical gems and make them available for wider audiences and future generations. That catalog includes Guinea's legendary Syliphone, Mali Kunkan, Congolese greats such as Tabu Ley Rochereau, Franco, and Grand Kalle, Senegal's Orchestra Baobab and Super Diamono, Benin's afro funk beasts Orchestre Poly-Rhytmo de Contonou, as well as many recordings by South African icon Miriam Makeba.
In 2013, Binetou, the family's eldest daughter, teamed up with her mother to take the reins of the label as their husband and father was losing his battle against illness. Thought not a musician herself, Binetou was born into a home where music always filled the air. A historian by trade, Binetou is deeply aware of the central role played by culture in shaping the present. As label head, she's been prioritizing the conservation and valorization of its patrimony: countless gems that have been recorded and stored in the vaults over the past 35 years, which need to be brought back to light.
In her view, "such an effort is hugely needed in today's environment. The younger African generation has not kept a lasting memory of its glorious musical past. How can they know where to go, what identity to build on, what authenticity to express, if they don't know where they come from." Music, like all art, comes in cycles. It's a continuum. History always shapes the future. In line with this vision, Syllart teamed up with Sterns music for its latest project: Les Ambassadeurs du Motel de Bamako, a compilation of 1975-77 recordings by Salif Keita's original band, which also features Amadou Bagayoko (of Amadou & Mariam fame) in support for the reunited band's 2014/2015 tour.
Binetou, however, isn't dwelling in the past. She wants the label to carry on the legacy of talent discovery and innovative production, increasingly focusing on bringing original work by emerging artists to the next level. "The label traditionally provides solid A&R, studio, sound engineering and logistical support." But beyond this, Binetou wants the label to play a pro-active role in marketing the music, "generating buzz, placing music products, managing artists' images, [and] profile-raising with the goal of reaching international visibility." After all, "Syllart is about 35 years in the business and the name represents quality."
This won't be an easy task. For one, expectations are high and Binetou has big shoes to fill. But more importantly, the music market has changed tremendously in this digital age. The way people consume music has evolved. Labels and artists can no longer live from music sales alone. "Kids nowadays, from Dakar to Lagos, constantly exchange new music on their smartphones. Within hours, a new song can break, without a dime paid for it." While this, in many ways, undermines the costs and efforts put into the creative process, labels and artists have been adjusting to this new reality. They have to leverage social media and new ways of consumption to get the word out, and critically rely on shows and performance fees to make money.
Can record labels survive in such an environment? "Of course," she says. Binetou is resolutely positive and her optimism is contagious. "There is so much talent and energy in Africa. If we provide musicians with the right environment, we can reach the top. The music market thrives on creativity, and right now, Africa is where creativity and innovation happens." This objective will be all the more achievable if political leaders on the continent follow the inspiration of their predecessors, the likes of Sekou Toure and Sedar Senghor, who knew the true value of culture. "What Africa needs is a proactive policy of cultural valorization. This will enable artists and creatives to really harness the promises of the economic boom the continent is experiencing", she concludes. We could not agree more.
Stream DJ Cortega's tribute mixtape to Ibrahima Sylla and Syllart Records below.
TRACKLIST:
Alpha Blondy & The Natty Rebels - Brigadier Sabari [Ivory Coast, 1982]
Sékouba Bambino - Bamako Jolie Den [Guinea, 2004]
Oumou Sangaré - Ah Ndiya [Mali, 1991]
Salif Keita - Sina (Soumbouya) [Mali 1987]
Nahawa Doumbia - Sigi Sele [Mali, 1988]
Kasse Mady Diabaté - Fode [Mali, 1989]
Madilu System - Biya [D.R. Congo, 1993]
Quatre Etoiles - Omba [D.R. Congo, 1987]
Pépé Kallé & Nyboma - Likambo [D.R. Congo, 1988]
Pépé Kallé & Nyboma - Zouke-Zouke (ft. Empire Bakuba) [D.R. Congo, 1986]
Bopol Mansiamina - Madela [D.R. Congo, 1984]
Idrissa Soumaoro & Ali Farka Touré - Bèrèbèrè [Mali, 2010]
Ismaël Lô - Sophia [Senegal, 1989]
Etoile de Dakar ft. Youssou N'Dour - Thiely [Senegal, 1979]
Guelewar - Tasito [The Gambia, 1980]
Africando - Yaye Boy [Senegal/Mali, 1993]