News
Apr. 11, 2013 09:30AM EST
Get to know Electro Chaabi, an Egyptian electronic mutation of traditional chaabi music. Learn about this cool take on North Africa music.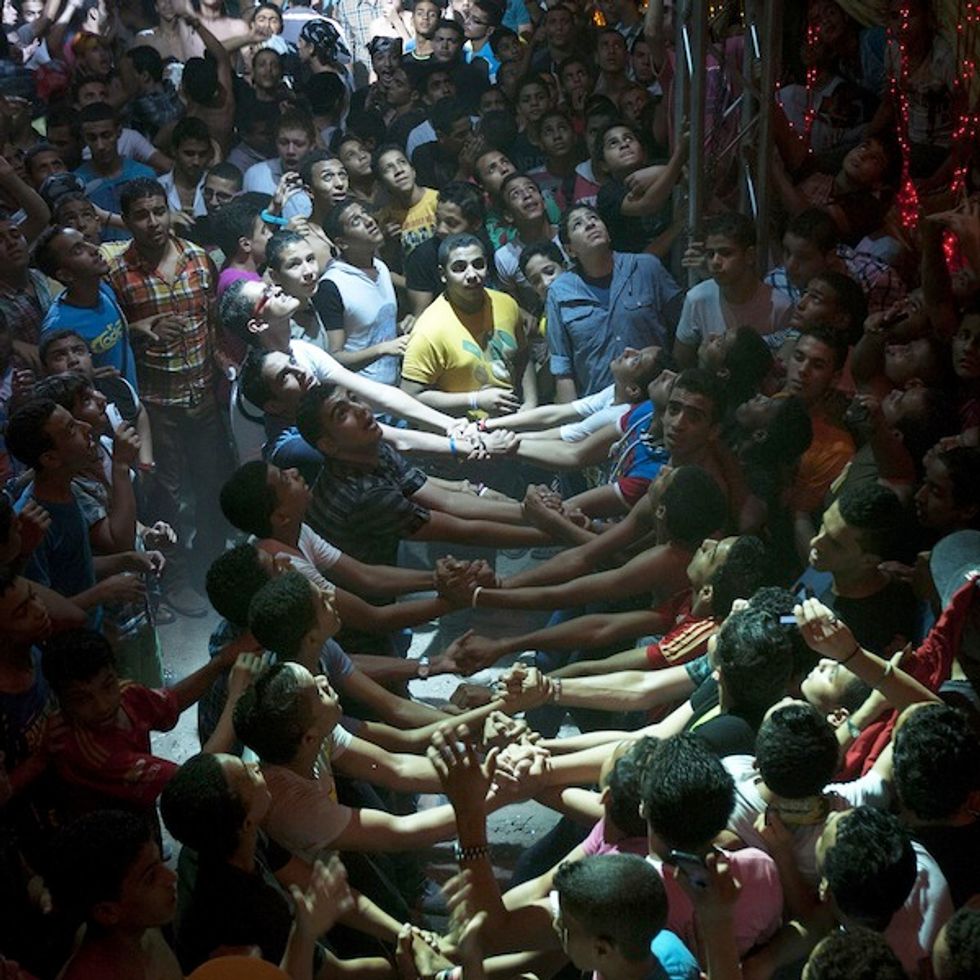 Typically Algerian and Moroccan chaabi music — a style often played at weddings and festivals — has recently undergone a few sonic mutations and been adopted by post-revolution Egyptian youth. DJ collective The Cairo Liberation Front have been gathering footage this new, electronic-influenced sound making waves across Egypt. Watch a two trailers for their Electro Chaabi documentary, shot mainly in and around Cairo, below.
[H/T Generation Bass]
Keep reading...
Show less