Video
Jun. 14, 2011 02:45PM EST
[embed width="560"][/embed]
The 2011 Empire World Order Tour will be headlined by the EME (Empire Mates Entertainment) All-Stars from Nigeria, which consists of award-winning songwriter, singer, producer and multi-platinum R&B superstar Banky W, WIZKID and rapper and wordsmith Skales. They will be accompanied by a live band, background singers, and full stage production at each show. In each city the EWO Tour, along with the "I AM CAPABLE Foundation" (EME's charitable foundation), will present awards to individuals and/or organizations whose works have impacted the community.  The video for Banky W's major hit "Lagos Party" can be viewed above, along with the tour dates and locations after the jump.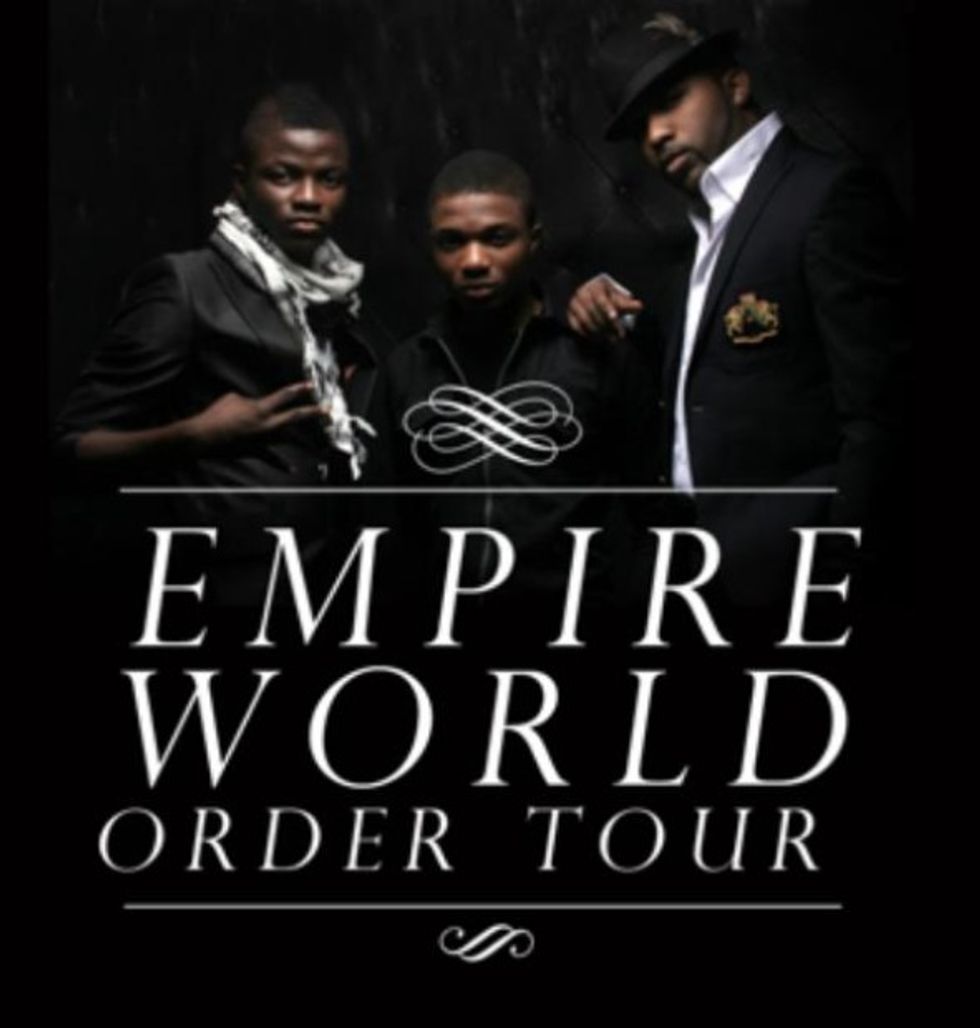 Friday, June 24th 2011 Lincoln Theatre @ 7:30pm Washington, DC, United States BUY
Saturday, July 2nd 2011 Variety Playhouse Theatre @ 8:00pm Atlanta, GA, United States BUY
Saturday, July 9th 2011 Museum of Science & Industry – West Pavilion Theatre @ 7:00pm Chicago, IL, United States BUY
Friday, July 15th 2011 AYVA Center @ 7:00pm Houston, TX, United States BUY
Saturday, July 16th 2011 Grand Ballroom at 630second   @ 9:00pm Manhattan, NY, United States BUY
Keep reading...
Show less