News
Apr. 10, 2015 08:40AM EST
Belgian producer Max Le Daron premieres 'It's An Afrobeats Ting' mixtape, an excursion into current beats from Nigeria, Ghana, & more.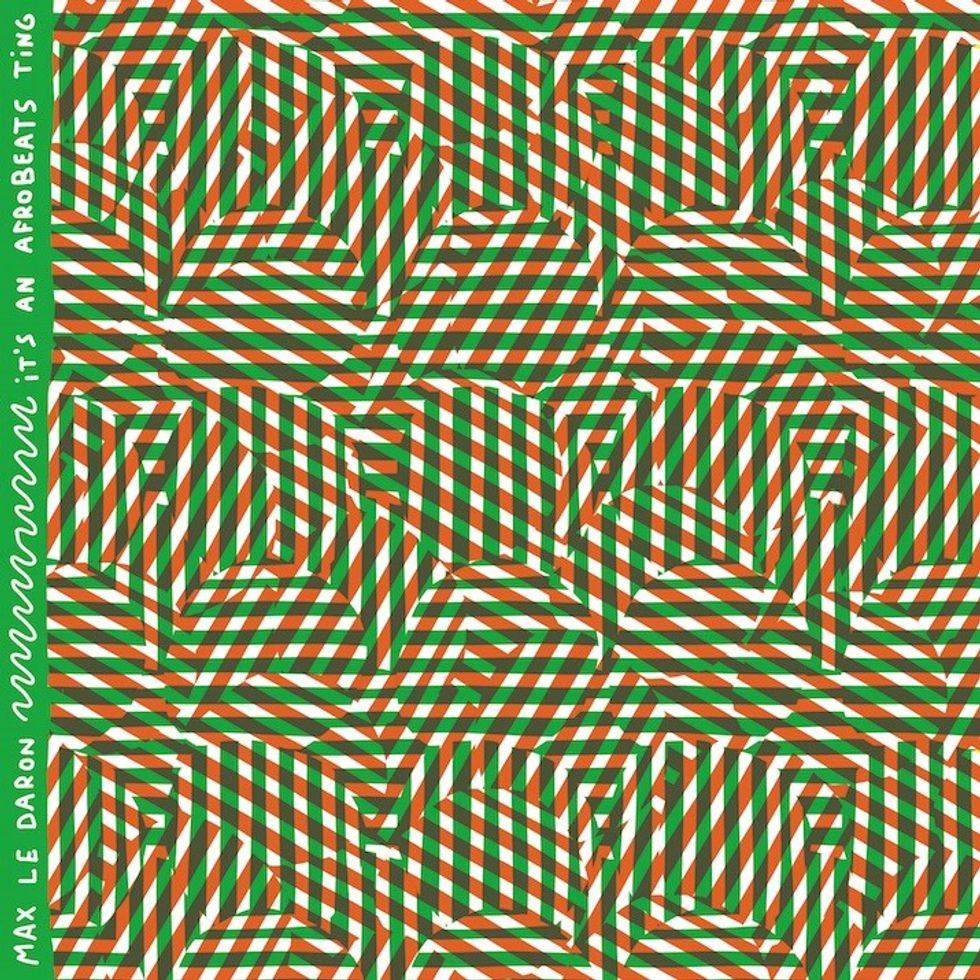 Brussels-based producer & DJ Max Le Daron comes through with the hour-long It's An Afrobeats Ting mixtape, a bustling excursion into current beats from Nigeria, Ghana, Mozambique, Namibia, Angola, South Africa, Côte d'Ivoire, Portugal, Holland and Belgium. The high-octane mix features selections from the likes of Davido, Uhuru, Skales, Yemi Alade, and Kcee, as well as an unreleased track from Le Daron. It showcases the afro-pop and afro-house influences in Le Daron's production work, a lighter side to his Sin Logba output with Burkinabé rapper Joey Le Soldat. Apart from producing, Le Daron's also got his own label Lowup Records, which he runs alongside a self-described "collective of bass addicts" that include Jay Jackson, DJ Mellow, Excyta, Jiwo and Mr Orange (we recently featured Lowup producer Jabo). Stream our premiere of Max Le Daron's It's An Afrobeats Ting mix below and see the full tracklist listed underneath.
TRACKLIST
Kwamz & Flava - Wo Onane No
Kooko - Od3 Remix feat. Guru & Yaa Pono
Kcee - Turn By Turn
Selegobo - Gon Gon
Gazza feat Uhuru & DJ Buckz - Shuna (Original Mix)
Xibeke - Frelimo
Sam Blans - Shout out Gaia Beat
DJ Over 12 - Hyu (Parte 2)
DJ Lilocox - La Party
Davido feat Uhuru - Skelewu (Uhuru Remix)
Lizha James - Quem Te Mandou feat Uhuru
Big One feat Vagabanda - Esta a Quencer Bue Mal
Skales - Shake Body
William Py - Batata Guda
Presh feat Davido - Say Dem Say
Waconzy - Ekpoh
Stay Jay - Formate Girls
Max le Daron - Eclipse
Sabota Music ft. Os Do Momento & Rolex - Maxuca
Star Million ft. Emerson Miranda, Ivan Aires, Vava Dji - Ta Acontecer (Remix)
Eazzy - Ginger ft. SK Originale
Yemi Alade - Taking Over Me
Keep reading...
Show less