News
Jan. 20, 2015 01:13PM EST
South African streetwear label YOH! teamed up with Cape Town dim sum restaurant Beijing Opera on "BAO DOWN," a limited edition t-shirt line.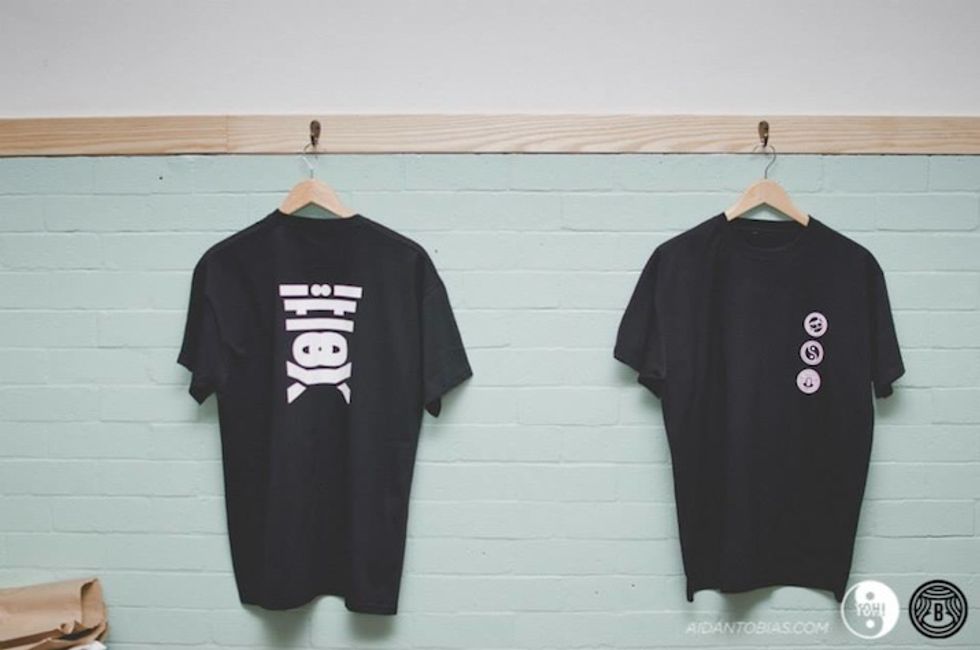 Photo: Aidan Tobias
South African party organizers / style gurus Patrick Visser and Raees Saiet's YOH! is a streetwear brand, event series, and sub-cultural institution all in one. After starting out as a monthly party series that combined film and music in Cape Town (and subsequently Johannesburg), Visser and Saiet set their sights on fashion in 2014. Their last collection featured a line of black-white long and short sleeve tees, golf shirts, sweatshirts, and beanies. More recently the YOH! team linked with Cape Town dim sum restaurant Beijing Opera. After working together for several years on a pop-up diner, Visser and Beijing Opera founder Yang Zhao joined forces in November to combine streetwear and Chinese food with BAO DOWN, a series of limited edition black-and-white tees and dim sum, including two one-off dessert items and a permanent "Beefing with YOH!" fixture on the menu. CT filmmaker Maxime Thaysen was on hand to document the collaboration. Watch footage from the launch event at Beijing Opera below, which premiered this week over at The Fader.
>>>Read our interview with YOH! founders Patrick Visser & Raees Saiet
Video credits:
Videographer: Maxime Thaysen
Editors: Thor Rixon & Patrick Visser
Music: Thor Rixon
Keep reading...
Show less