In early 2020, when Sam Baddoo's grandmother fell ill, he did what he always does — send money to Ghana from the U.S. so she could seek medical care. His grandmother had previously visited a local clinic and was referred to a hospital, but instead, sought care from a herbalist. The next day, she passed away.
---
"For me, that was a huge wake up call," Baddoo told OkayAfrica. "That's the first time I really thought: 'S***, sending money back home actually doesn't guarantee anything.'"
In Ghana, as with many other countries, herbalists treat a variety of illnesses through the use of herbs and traditional knowledge. Baddoo says herbalists — who are community members, rather than "strangers or people in white lab coats" — are trusted, in particular by the elderly, who relied on them before Western medicine was common.
Reflecting on his experience, Baddoo says herbal medicine itself is not the problem, but rather the lack of regulation of the practice. He has also been frustrated when money he sends to relatives back home is not spent how it was intended to, recalling times when he sent his grandmother money for medical care, but she ended up giving the money to a pastor instead.
"You're spending tons of your money taking care of family back home, and that's great. It's part of our responsibility and we love to do it," he says. "But should I have control over how I spend the money that I work hard for as an immigrant? One hundred percent."
At the time, Baddoo worked in the expatriate division of an insurance company, helping American citizens access health services abroad. "I thought: 'Why isn't this available for us? For my grandmother?' There was a gap in the system."
He set out to close that gap. By June, four months after his grandmother's passing, Baddoo had registered
Fleri
, a company that would allow immigrants to pay directly for health insurance for people in Africa.
Accessing healthcare in Africa can be a challenge, Baddoo says. According to the 32-year-old entrepreneur, his grandmother would not have qualified for private insurance, given her age. If she did find a company willing to insure her, and was able to pay out of pocket for the required tests to see if she was eligible for coverage, she would have been required to pay the annual insurance upfront, rather than monthly.
Now, Baddoo is working to eliminate some of those barriers. Through Fleri, he is broadening the age range and criteria of people eligible for insurance coverage — and shifting the financial responsibility from the insured individual to their family abroad, who can pay for the coverage monthly.
He's also determined to improve the relationship people have with their insurance companies. When an individual is insured, Fleri appoints a representative to them, who is based in their country, speaks their language, and becomes their point of contact. The representative initiates a group chat with the beneficiary and the family member abroad paying for the service.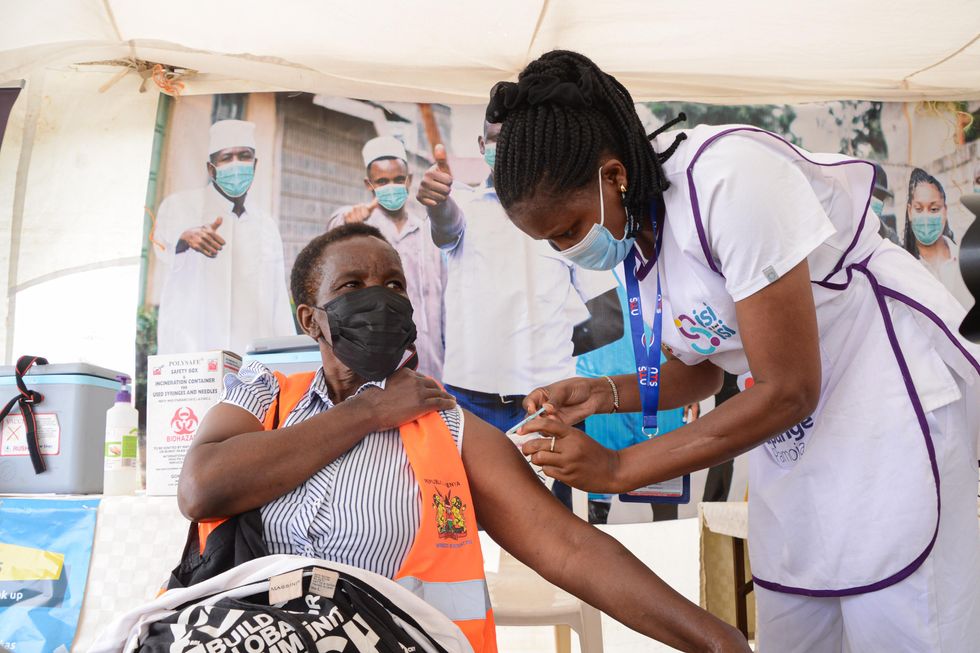 Baddoo's Fleri allows immigrants to pay directly for health insurance for family members in Africa.
Photo: Getty Images
"If your mom [in Africa] wants to go to the hospital, we will inform you about it. When she gets a home visit, we send you a report about what the nurse or doctor heard when they spoke to her," Baddoo says. "It's about building peace of mind for the immigrant that lives abroad to know that their loved ones are safe and protected."
This personable and non-intimidating approach encourages individuals to proactively seek healthcare, Baddoo says. He imagines his grandmother chose not to seek care at a hospital because of the complicated process of getting a referral and booking an appointment only to "hope that she would be seen by the doctor."
By working directly with healthcare providers, like clinics and hospitals, Fleri takes on the logistics of this instead. Today, the Fleri health platform allows immigrants to purchase health insurance for friends or family in Ghana, Nigeria, Zambia, or Zimbabwe. The company also offers a prescription service where people can pay directly for medicine that their loved ones need.
In less than two years, the company has raised $650,000 in funding from venture capital firms and angel investors. But their work is just getting started — and it hasn't been without hiccups.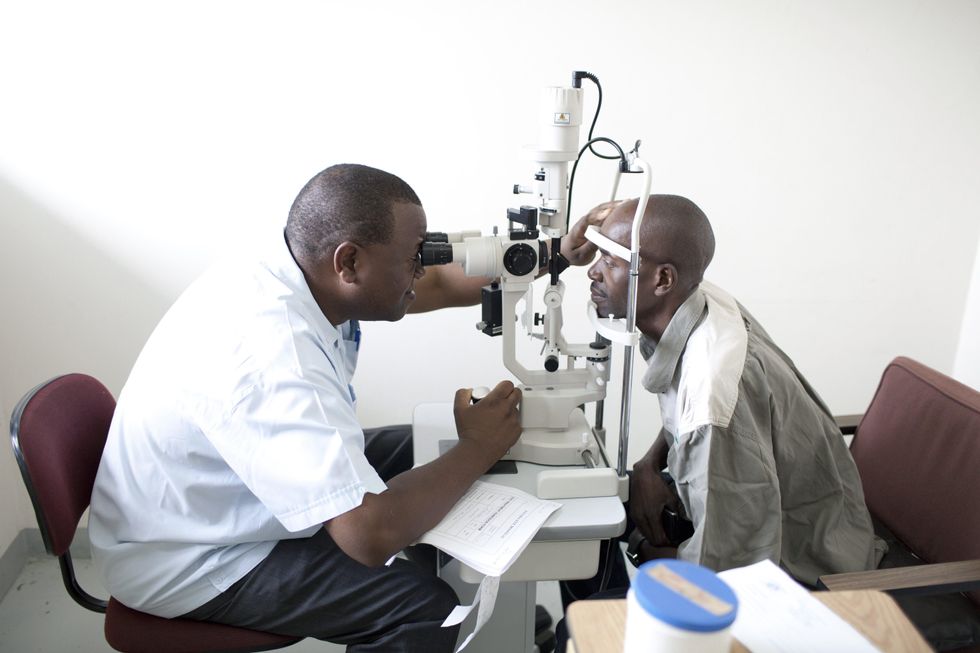 Fleri helps address some of the challenges of providing healthcare in Africa by working directly with providers, like clinics and hospitals.
Photo: Getty Images
Baddoo says partnering with health insurance providers in Africa and selling them on this new concept has been difficult at times. In addition, Fleri's ability to provide services for people on the continent is limited by the company's partnerships, meaning that only people in major cities are eligible for the prescription program. A partnership is in the works with a Nigerian company which would expand eligibility to more remote areas.

In addition, Baddoo says convincing Fleri's target customers can be a challenge. "Immigrants are very, very skeptical of digital services. It's taken a long time for them to get used to [online] money transfer platforms," he says. To tackle this, the company is developing partnerships with remittance companies.
Until then, their approach has been a manual one — attending events and churches where they can pitch their target customers.
In the beta program, Fleri has supported 150 Africans in the diaspora to purchase health insurance for 350 people in Ghana and Nigeria. The company's next undertaking is to go completely digital with their offering, and open it to the 16,000 people on their waitlist, including immigrants of Zambian and Zimbabwean origin.
In the coming years, Fleri hopes to scale across the continent, and the potential for impact is immense, Baddoo says. "For the beneficiary, some have access to preventative care for the first time ever," he says. "The large majority of people only go to the hospital when they're dying. This is going to change what long term health outcomes look like for families of immigrants."