News
Feb. 27, 2013 02:00PM EST
Uganda's Unknown Vintage Photographs
Uganda's lost vintage photographs resurface on History in Progress, an online archive geared toward digging up unknown histories in East Africa.
---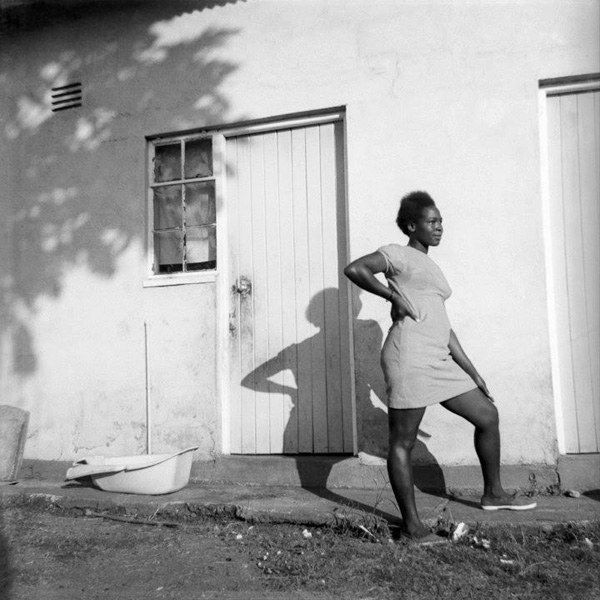 Posing to show off her mini dress. Photo by Kw Kaddu Wasswa.Uganda 1960's.
Kate Bomz for Okayafrica: Exactly how did History in Progress come about?
Andrea Stultiens: HIP started in August 2011. I had been working in Uganda for a couple of years on several photography projects. I have had a personal fascination with history as long as I can remember. After doing a photography exchange with children in Uganda and the Netherlands, I was curious to see photographs kept in Ugandan archives. Arthur Conrad Kisitu, who is a Kampala-based artist/photographer helped me to get access to the collection of Makerere University (the oldest university in East Africa), and then told me that his grandfather also had old photographs that might be of interest to me. This introduction led to a two year project, resulting in a traveling exhibition called The Kaddu Wasswa Archive at the Pitt Rivers Museum in Oxford (on display now until September of this year) and a book (see online version of it here).
When I was working on The Kaddu Wasswa Archive, I came across another collection of photographs. When I saw it, I was initially disappointed. The photographs were made by colonial administration and I felt they had a strong propaganda touch to them, showed an extremely one sided view of Uganda, and only rarely touched on the every day life documentation I was interested in. However, the person taking care of the photographs pointed out that it was important to add Ugandan perspectives to the colonial gaze. He was right of course, so I digitalized the photographs. Then they were just sitting on my hard disk, which also wouldn't give anyone the opportunity to add their perspective and information to what the photographs exhibit. So I started fantasizing about ways to share them. I didn't have any funding for it, so I knew it would have to be a low budget thing.