The 2018 Sundance Film Festival returns today, as it continues to be an important hub showcasing bold, independent storytelling from around the world.
This year, 110 feature-length films were selected, representing 29 countries and 47 first-time filmmakers, including 30 in competition, according to a press release from the Sundance Institute. 8,740 short films were submitted for consideration this year as well. The festival runs through January 28.
Going through this year's program, we noticed 16 short and feature-length films by black directors that need to be highlighted, including directorial debuts from Idris Elba and Boots Riley , as well as Zambia's Rungano Nyoni's first feature film that has already garnered critical acclaim.
Although the Institute has a long way to go regarding representation from black filmmakers, these films are most definitely ones you can't miss at the festival.
Take a look, featuring synopses from Sundance, below.
1

.

Boots Riley: "Sorry to Bother You"
Photo via Sundance.
Cassius Green (Lakeith Stanfield) , a 30-something black telemarketer with self-esteem issues, discovers a magical selling power living inside of him. Suddenly he's rising up the ranks to the elite team of his company, which sells heinous products and services. The upswing in Cassius's career raises serious red flags with his brilliant girlfriend, Detroit (Tessa Thompson) , a sign-twirling gallery artist who is secretly a part of a Banksy-style collective called Left Eye. But the unimaginable hits the fan when Cassius meets the company's cocaine-snorting, orgy-hosting, obnoxious, and relentlessly optimistic CEO, Steve Lift (Armie Hammer) .
Bursting with wit and originality, writer/director Boots Riley pulls no punches in this immensely intelligent comedy about overcoming your perception of your own powers of persuasion. With pitch-perfect performances by a stellar cast, a super funky soundtrack (which Riley contributes to), plus a score by Tune-Yards, "Sorry to Bother You" is a sparkling debut feature that surfs a macabre universe with a disturbing likeness to our own.
2

.

Spike Lee: "Pass Over
Photo via Sundance.
Moses and Kitch , two young black men, chat their way through a long, aimless day on a Chicago street corner. Periodically ducking bullets and managing visits from a genial but ominous stranger and an overtly hostile police officer, Moses and Kitch rely on their poetic, funny, at times profane banter to get them through a day that is a hopeless retread of every other day, even as they continue to dream of their deliverance.
Playwright Antoinette Nwandu's politically charged "Pass Over" riffs on Samuel Beckett's "Waiting for Godot," transporting the classic play's story framework to a contemporary Chicago setting and boldly creating her own specific, timely, and provocative work bursting with passion and poetry. Director Spike Lee (a Sundance Film Festival alum nine times over) channels Danya Taymor's onstage direction into his spirited cinematographic capturing of the work, recorded on the Steppenwolf Theatre stage. Jon Michael Hill and Julian Parker deliver captivating performances, balancing ferocity and humor as they devastatingly illustrate this particular human condition.
3

.

Rungano Nyoni: "I Am Not a Witch"
Photo via Sundance.
After nine-year-old Shula is accused of being a witch by her fellow villagers, she is ushered to the state authorities for judgment, whereupon she is immediately declared guilty and unceremoniously sentenced to exile in a camp for witches of all ages. Upon arrival, she is tied to a long, white ribbon connected to a large coil whose removal, she is told, will transform her into a goat. Just like Shula, the camp denizens have been scapegoated and gathered together, occasionally expected to perform miracles.
Writer/director Rungano Nyongi's deft directorial instincts unfurl this tale of interconnected vignettes in true mythological fashion, pointedly and with playful vigor. Gorgeously photographed and performed with resolute confidence, Nyongi's astounding work layers satire and social critique into a richly textured and refreshing take on institutional subjugation, and the film resonates with earth-shattering power.
4

.

Mel Jones: "Leimert Park"
Photo via Sundance.
Things get complicated when three friends share a house in South Los Angeles's Leimert Park . Despite being married, beats-maker Mickey hasn't had an orgasm in three months; Bridget mistakes sex for love while assisting a visiting artist; and Kendra shoots videos of her numerous sexual encounters with the goal of landing her own art show. Set against a vibrant LA backdrop with a fantastic cast of female leads, "Leimert Park" is an in-your-face comedy built for the modern age.
5

.

Mariama Diallo: "Hair Wolf"
Photo via Sundance.
In a black hair salon in gentrifying Brooklyn, the local residents fend off a strange new monster : white women intent on sucking the lifeblood from black culture.
6

.

Idris Elba: "Yardie"
Photo via Sundance.
On a hot night in Kingston, Jamaica, 1973, Jerry Dread stops the music at an outdoor party to encourage a truce between warring gangs. His little brother Denis looks on from the crowd as an assassin's bullet rings out, taking Jerry's life. A decade later, Denis is the right-hand man to gang boss Fox , who sends him on a loyalty-testing mission to London. But when the mission goes wrong, Denis hides out with an old flame and decides to find his brother's killer.
Based on the cult novel by Victor Headley , Idris Elba's standout directorial debut fuses the hard-boiled gangster genre with a dramatic coming-of-age period piece, bringing to life characters who struggle to find forgiveness while making their own paths between two worlds. Elba expertly re-creates the atmosphere of the times with an astute eye for detail and an evocative soundtrack that captures the tumultuous spirit of Kingston and London in the '80s—where identity, culture, and even the cities themselves were in flux.
7

.

Reinaldo Marcus Green: "Monsters and Men"
Photo via Sundance.
One night, in front of a bodega in Brooklyn's Bed-Stuy neighborhood, Manny Ortega witnesses a white police officer wrongfully gun down a neighborhood street hustler, and Manny films the incident on his phone. Now he's faced with a dilemma: release the video and bring unwanted exposure to himself and his family, or keep the video private and be complicit in the injustice?
With a deep sense of humanity and a deft directorial hand, Reinaldo Marcus Green smartly reformulates the traditional construction of "protagonist" to magnify the power of perspective . Green tells the story of how the footage affects the lives of three upstanding men in Bed-Stuy—a young father striving to support his new family, an African American cop dealing with the fallout of his colleague's mistake, and a star high school athlete who becomes politicized by the incident. Each man is very different, but they equally feel the urgency of the question they must all face: should I take moral action or remain safely on the sidelines? Green provokes viewers to ask themselves the same question.
8

.

Qasim Basir: "A Boy. A Girl. A Dream."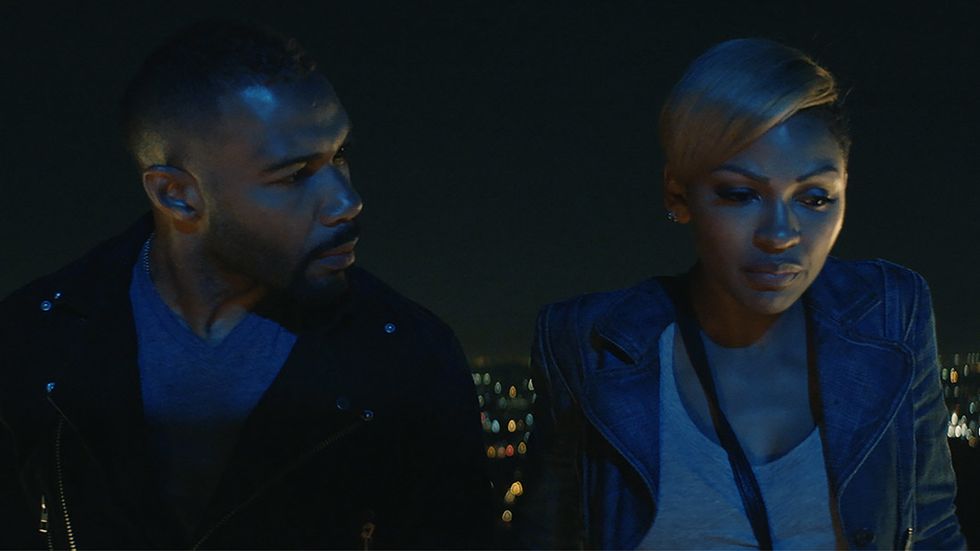 Photo via Sundance.
Cass (Omari Hardwick) , a handsome USC grad stalled in his career, is getting lost in the alcohol- and drug-infused world of LA club promotion. On the night of the 2016 presidential election, he meets Frida (Meagan Good) , a beautiful, spirited midwestern visitor dealing with a difficult breakup. Their chemistry is undeniable. Nothing will ever be the same again.
With a sense of quiet enchantment and magnitude in the mundane, director Qasim Basir has created a visually sensuous, dreamlike film unspooling in real time, seemingly in one continuous take, that transports you to a singular moment in time—election night—when the texture of life seemed to indescribably yet drastically change. A Boy, A Girl, A Dream. effortlessly holds a full spectrum of emotion—feelings of panic, embarrassment, attraction, vulnerability, despair, anger, companionship, disorientation, and a creeping sense of a nation radically changing course—all inside a single slice-of-life film about two people meeting each other for the first time.
9

.

Katrelle N. Kindred: "War Paint"
Photo via Sundance.
A young black girl in South LA experiences a series of events at the convergence of racism and sexism during the Fourth of July holiday.
10

.

Tomisin Adepeju: "The Right Choice"
Photo via Sundance.
With the help of an adviser, a husband and wife must answer three seemingly harmless questions to create their perfect designer baby.
11

.

Carey Williams: "Emergency"
Photo via Sundance.
Faced with an emergency situation, a group of young Black and Latino friends carefully weigh the pros and cons of calling the police.
12

.

Dime Davis: "Wild Wild West: A Beautiful Rant by Mark Bradford"
Photo via Sundance.
Where do artists come from? An answer explored through paper, percussion, and one provocative artist .
13

.

Marc Johnson: "ULTRAVIOLET"
Photo via Sundance.
A woman named Kanchana and several scorpions explore collaborative survival approaches in a posthuman future in which all living beings are considered equal. Interspecies sociability, the Anthropocene, and speculative fabulations unfold in a futuristic and enchanted world.
14

.

RaMell Ross: "Hale County This Morning, This Evening"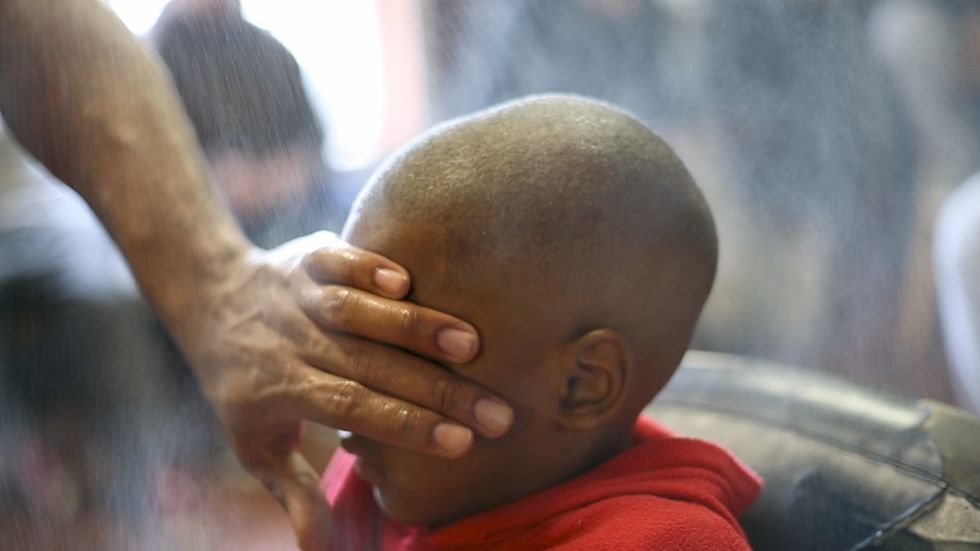 Photo via Sundance.
How does one express the reality of individuals whose public image, lives, and humanity originate in exploitation? Photographer and filmmaker RaMell Ross employs the integrity of nonfiction filmmaking and the currency of stereotypical imagery to fill in the gaps between individual black male icons. "Hale County This Morning, This Evening" Hale County This Morning, This Evening" is a lyrical innovation to the form of portraiture that boldly ruptures racist aesthetic frameworks that have historically constricted the expression of African American men on film.
In the lives of protagonists Daniel and Quincy , quotidian moments and the surrounding southern landscape are given importance, drawing poetic comparisons between historical symbols and the African American banal. Images are woven together to replace narrative arc with visual movements. As Ross crafts an inspired tapestry made up of time, the human soul, history, environmental wonder, sociology, and cosmic phenomena, a new aesthetic framework emerges that offers a new way of seeing and experiencing the heat, and the hearts, of people in the Black Belt region of the U.S., as well as black people far beyond.
15

.

Kamau Bilal: "Baby Brother"
Photo via Sundance.
The director's baby brother moves back in with his parents.
16

.

Shaka King: "LaZercism"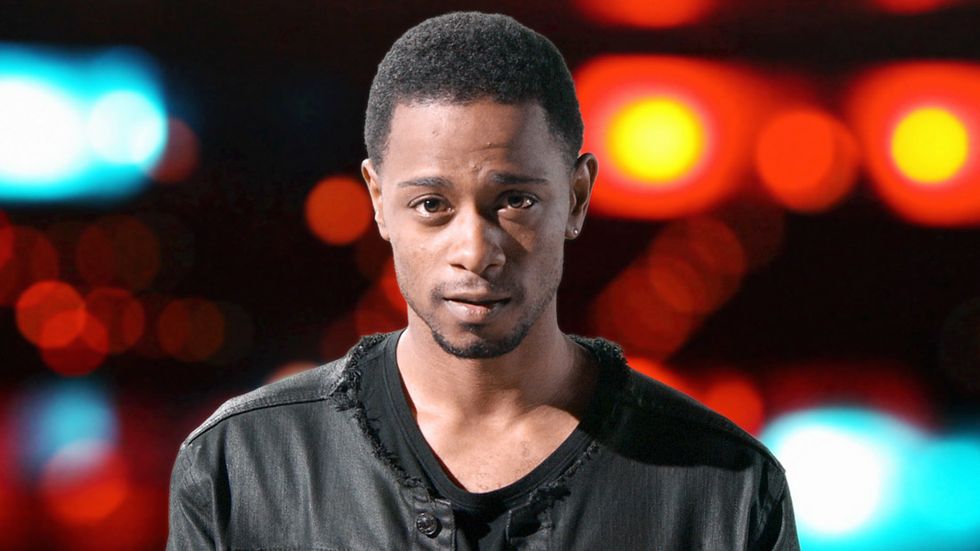 Photo via Sundance.
Ask your doctor if LaZercism is right for you.