Art
Dec. 07, 2018 06:22PM EST
The Rain Prayers by Simphiwe Ndzube. Photo by Jalil Olmedo.
Crossing Night, is a first of its kind exhibition, creating dialogue between the two regions.
It's mid-morning in Oaxaca de Juarez, Mexico and the walls of ex-convento Santo Domingo de Guzman reverberate as a local marching band begin their procession playing, Hamba Kahle Mkhonto we Sizwe (Go well Spear of the Nation). One of several iconic songs of the Apartheid struggle in South Africa, sung as a custom by mourners at the funerals of members of the African National Congress's armed wing—the song was also famously sung at the funeral of Nelson Mandela.
The marching band was met by local Calenda dancers outside, before continuing their procession through the streets of Oaxaca onto the San Pablo Cultural Centre as part of the Grand Opening of Hacer Noche (Crossing Night). Although the significance of the song was lost on many, some South Africans included, the depth of the music appeared to touch the core of much of its audience.
Hacer Nocer is a program of exhibitions in Oaxaca Mexico, focused on art practices of Southern Africa. The event comprised of a month-long artistic residency program and a week-long educational program with talks open to the public, culminating in an exhibition of work by artists from Angola, South Africa and Zimbabwe. Ambitious in its conception and intended scope, Hacer Noche is the first exhibition of its kind in Mexico. The term Crossing Night alludes to themes of death, night journeys and the event coinciding with the Mexican festival of Dia de los Muertos (Day of the Dead). The exhibition touches upon the shared histories of slavery, colonisation and postcolonial narratives as part of the DNA of both regions.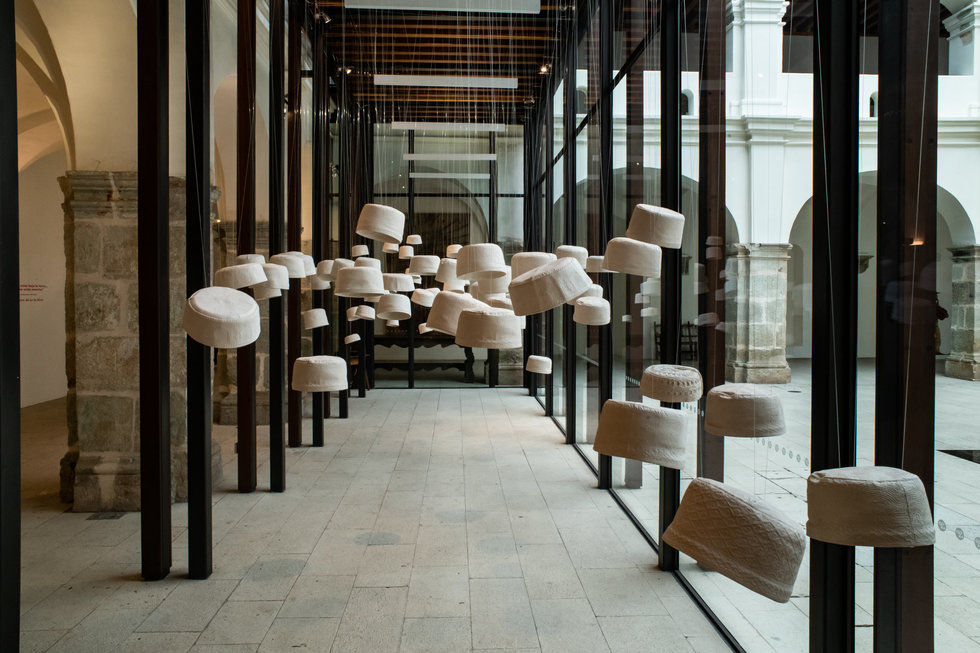 Hacer Noche ExposicionesPhoto by Jalil Olmedo
Keep reading...
Show less