The year 2017 brought us breakout acts of different genres such as Sjava, Shekhinah, Shane Eagle, Distruction Boyz, Zoe Modiga, YoungstaCPT, andA-Reece among others. Through the release of full-length albums and their presence all over traditional and digital media, those new names showed us they weren't just momentary fads and became fully-fledged artists with promising futures.

We saw acts bend genres, showing us that music is headed to a place where genre will be a thing of the past. What's also impressive is that a reasonable number of these artists have gotten rid of the middleman–the label, and are doing shit on their own, which allows for more creative freedom, and we are so here for that!
2018 is still young and pregnant with possibilities. Below is a list of artists who we feel will be as big as the aforementioned artists as the year progresses. The list is in no particular order.
1. Langa Mavuso
Langa Mavuso's voice is lush, luxurious, and carries emotion with ease. His 2017 EP, Home, is a beautiful tearjerker that ironically has healing power. Now that he's signed to Black Coffee's Soulistic Music label, excuse the cliché, but the sky is the limit for the soul singer, and 2018 is the year he will truly get to shine.
2. Sho Madjozi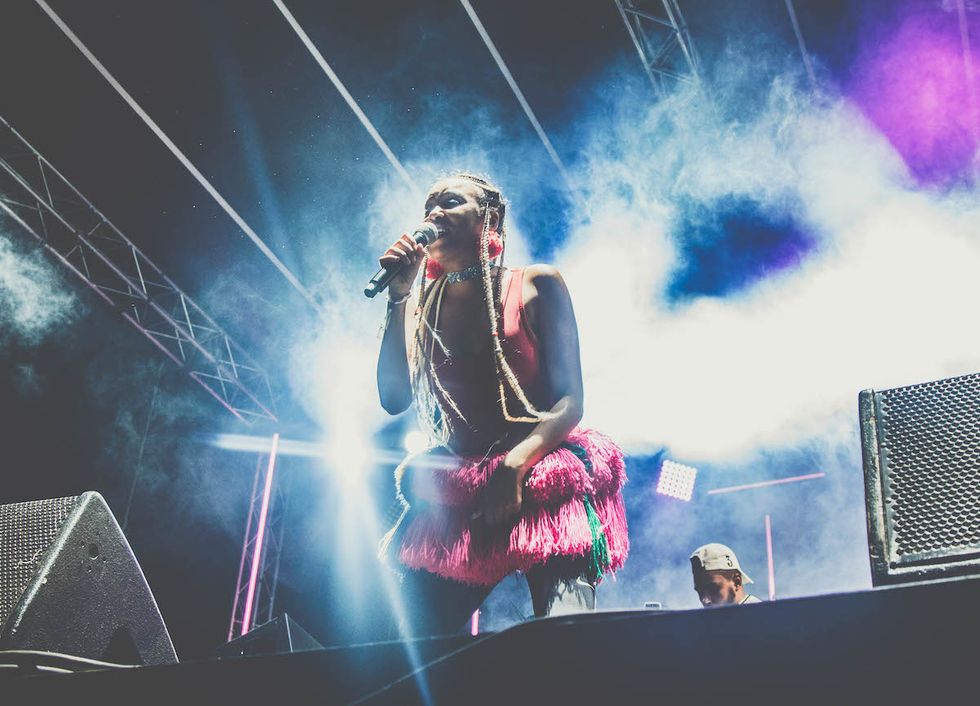 Photo by Sabelo Mkhabela.
Sho Madjozi has worked with PH, OkMalumKoolKat, PS DJz, Ms Cosmo, among other notable names. Her hit song "Dumi Hi Phone" received the visual treatment last year, giving it an extended life. Sho Madjozi's combination of hip-hop and gqom has proven a working formula, and makes her appeal to two of the biggest youth music markets in South Africa. Hopefully in 2018 she'll release a full body of work. It would be the last nail on the game's coffin.
3. Zoocci Coke Dope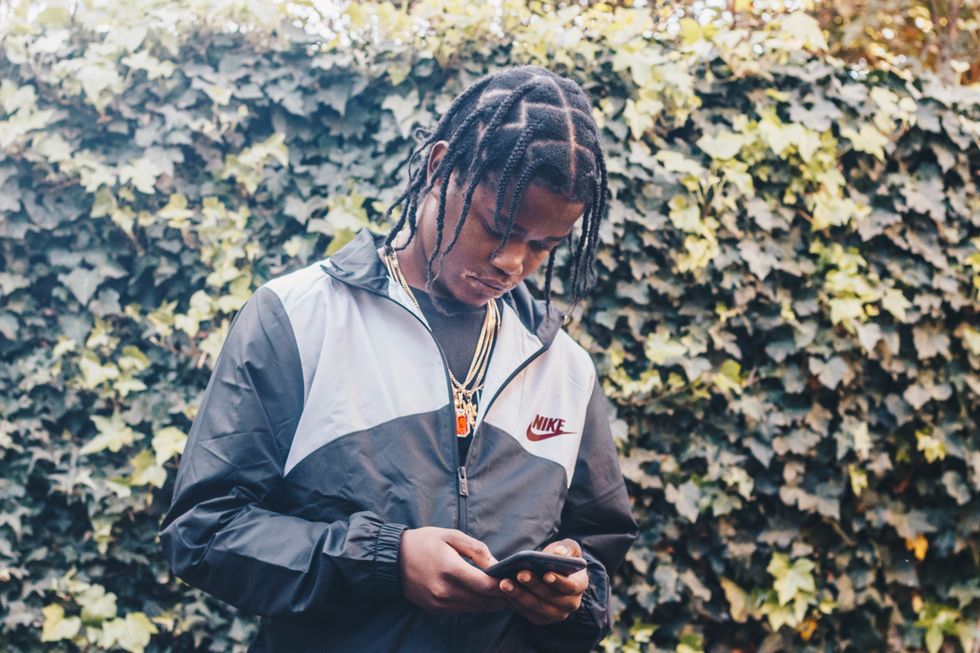 Photo by Sabelo Mkhabela.
Zoocci Coke Dope is a well-rounded artist—he sings, raps and produces. His debut EP, Morning Star, shows all those three talents. The hooks he has lent to other artists' songs have also given us hits. Try imagining "Flavours" and "Pablo" by Big Star,Ex Global's "So What?" and "I Don't Know" by DJ Speedsta, without his vocals. Unlike most of his counterparts, Zoocci is sincere and tells his story like the world won't get to hear it. With the release of his first music video for "All Night Long," and the collaborations he has in the pipeline, 2018 will be a great year for the Pretoria-based talent.
4. Robin ThirdFloor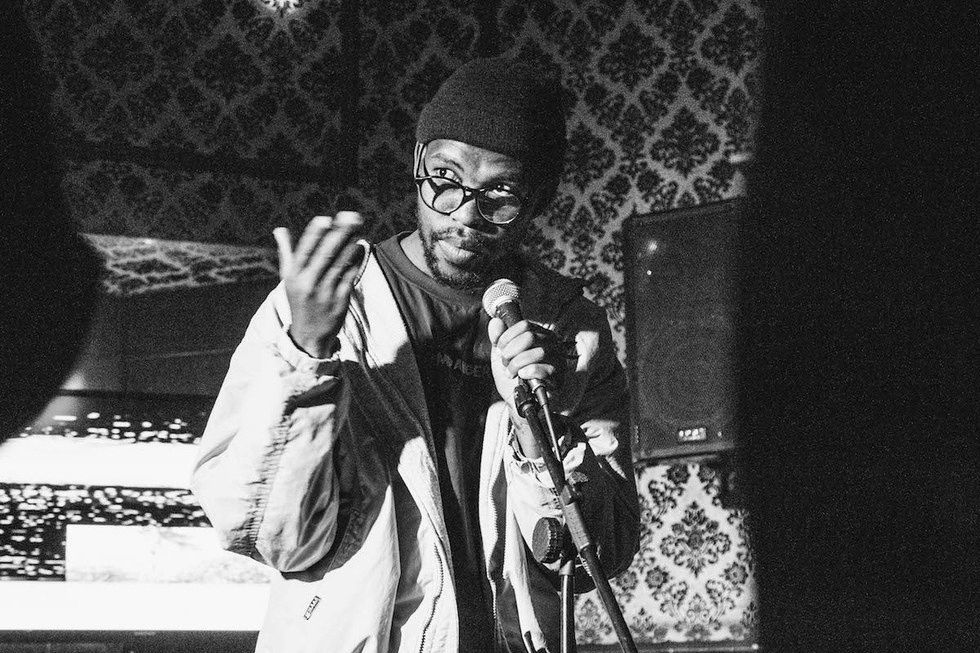 Photo by Sabelo Mkhabela.
Durban's Robin ThirdFloor is making this whole independence thing work for him. He managed to perform at SXSW, and tour some parts of South Africa after the release of his EP Bhotela. On the project, the artist combines the house and kwaito influences of his city with his hip-hop roots and his producer's electronic sensibilities to build on what artists like OkMalumKoolKat are already known for. With more videos and performances, which are highly likely on his bucket list for the year, Bhotela could travel further than it has, and the artist can only grow bigger.
5. Saudi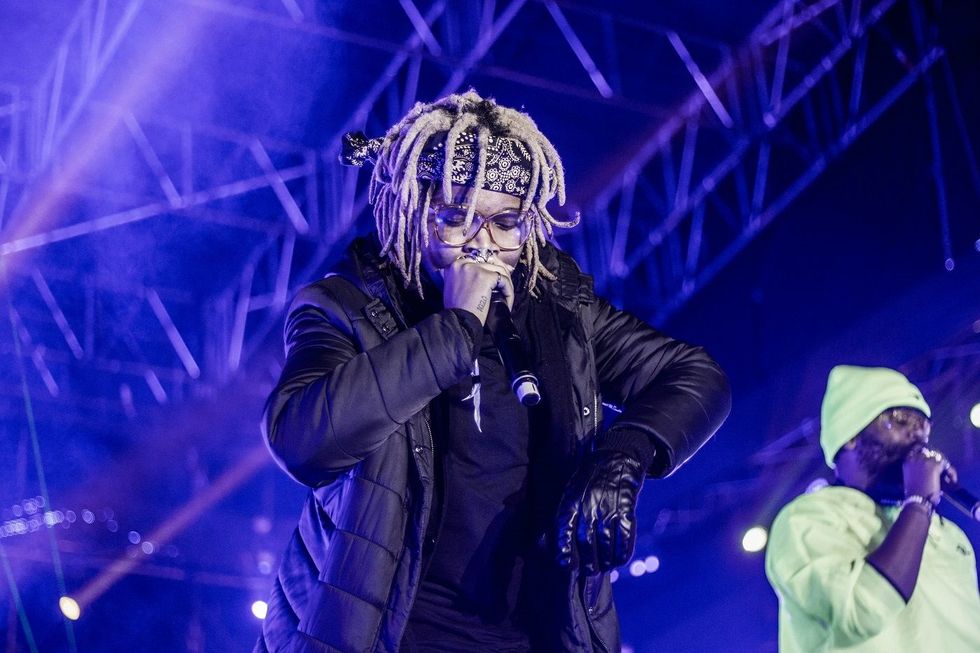 Photo by Sabelo Mkhabela.
Saudi is a silent killer. His contributions to hits such as "Vura" by DJ Citi Lyts, "Ameni" by Miss Pru, among others, are nothing short of remarkable. Towards the end of 2017, he released his debut album D.R.U.G.S Inc, which was stellar. Just like his Ambitiouz Ent label mate Emtee, Saudi is an all-arounder—his songwriting skills are mind-blowing, and he can rap and sing well. D.R.U.G.S Inc is replete with single prospects, and given the pushing power of his label, in 2018, he will only get bigger.
6. Darkie Fiction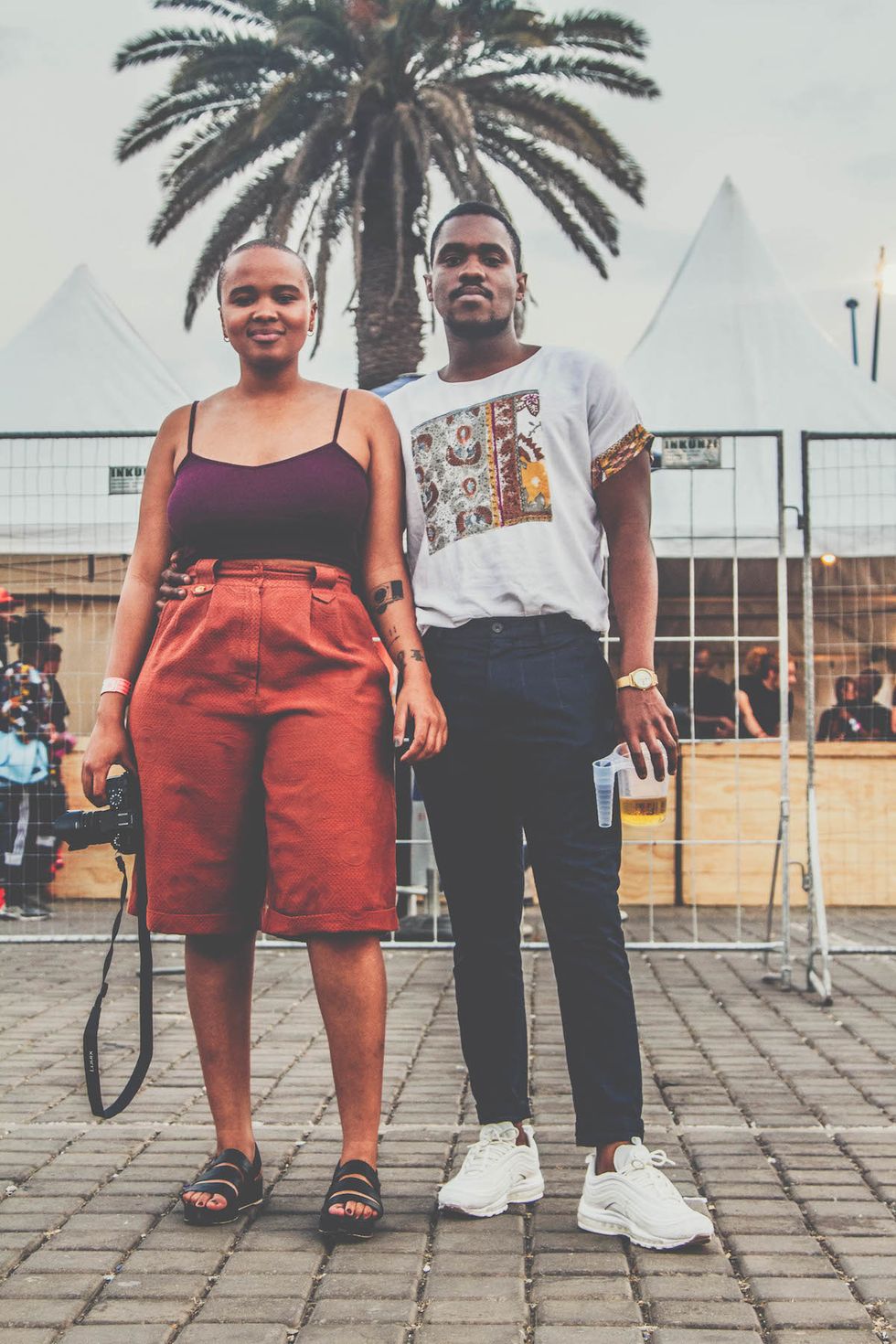 Photo by Sabelo MKhabela.
Darkie Fiction released their debut single "Selula" last year, and it caught fire. The Internet hit was produced by Jakinda, one half of the duo Stiff Pap. "Selula" refuses to be boxed into one genre—it's a conflation of hip-hop, kwaito, electro and other genres, yet it doesn't sound like a scattered mess. Darkie Fiction are doing what a lot of artists fail to do, and that is gathering their influences to create music that's unique to them. 2018 should be interesting for the duo.
7. Priddy Ugly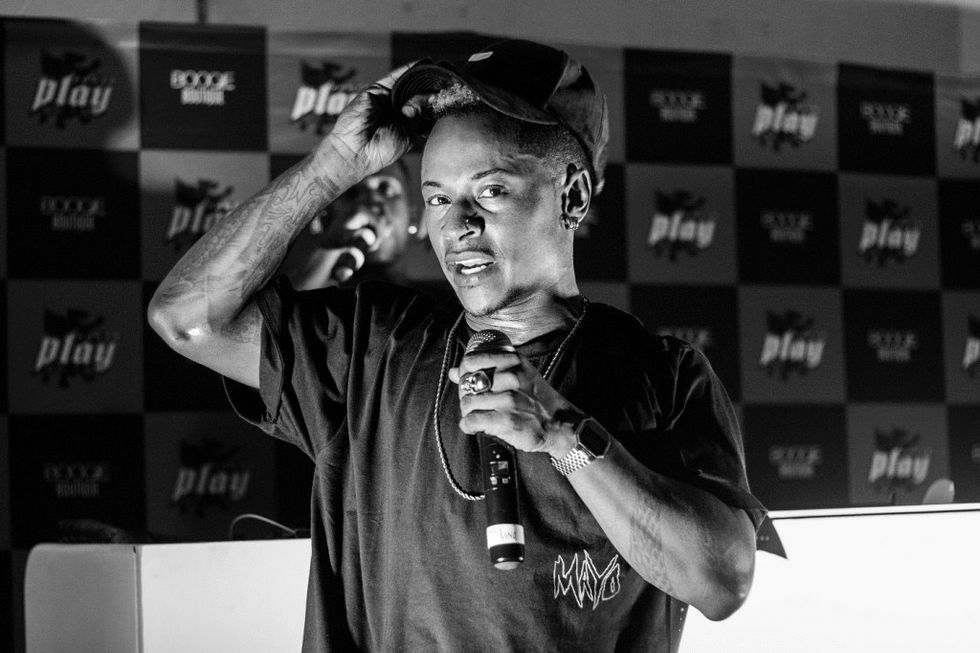 Photo by Sabelo Mkhabela.
With the release of E.G.Y.P.T, his debut album under the label Ambitouz Ent, the East Rand rapper Priddy Ugly is poised to get bigger. There are countless potential singles on E.G.Y.P.T—"Look Alike," "Smogolo," "Truth Be Told," "Karrots," among others. He already got the raps figured out, and is rolling with one of the meanest producers in South Africa. With the muscle of Ambitiouz Ent, the rapper will be able to achieve the star status that he's been deserving for the past few years.
8. Una Rams
Una Rams got next. Last year, his independently released single "Nobody" caught on after he dropped the visual for it and his collaborations with artists such as Muzi and 80 Script kept his name on our lips throughout 2017. Una Rams own label, Airborne Entertainment is in partnership with Black Coffee's Soulistic. His soulful music obviously caught Black Coffee's ear. Una Rams has the sauce and potential for being a pop sensation. Don't say we didn't warn you.

9. Frank Casino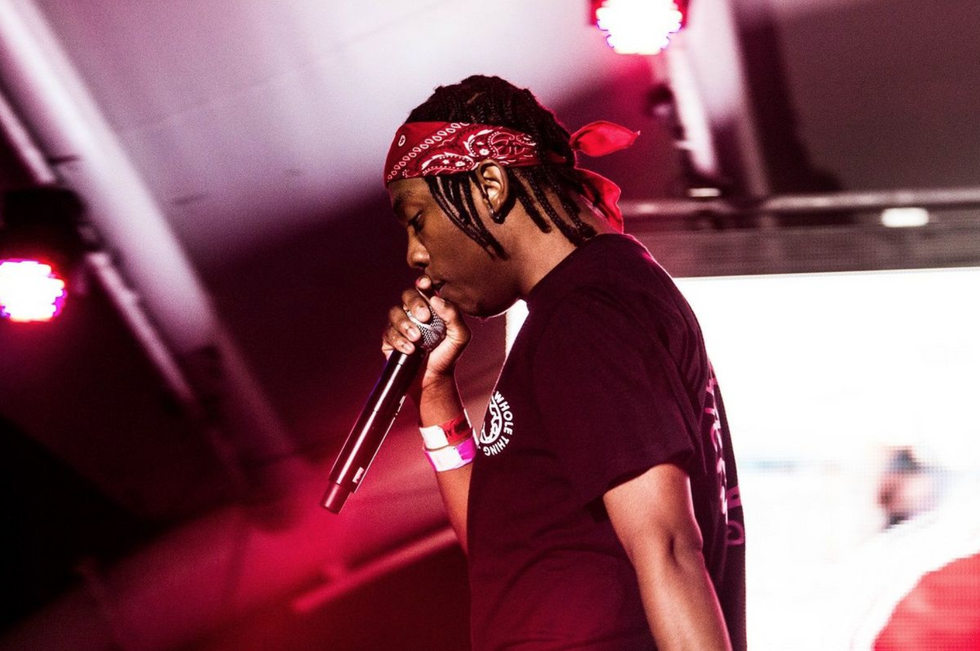 Photo by Sabelo Mkhabela.
Frank Casino's Riky Rick-assisted "Whole Thing Remix" won Best Collaboration at the South African Hip Hop Awards in December. The East Rand rapper's latest hit, "Low," features A$AP Ferg, and packs serious heat. Casino has been consistent for the past three years. In 2016, Frank Casino released the impressive Something From Me EP. 2018 should be the year he really becomes a breakout star. The video for "Low" is underway, and should blow up when it finally drops.
10. Stiff Pap
Stiff Pap came from nowhere and made a huge dent in just one year. After releasing their single "Dlala," an amalgamation of gqom, kwaito, hip-hop and electronic, they followed up with an equally potent EP, Based on a Qho Story. The project was recorded at Red Bull Studios, and "Dlala" went on to become the official theme song for Red Bull Culture Clash. They performed at Afropunk in December after winning the battle of the bands competition prior to the event.
11. J Molley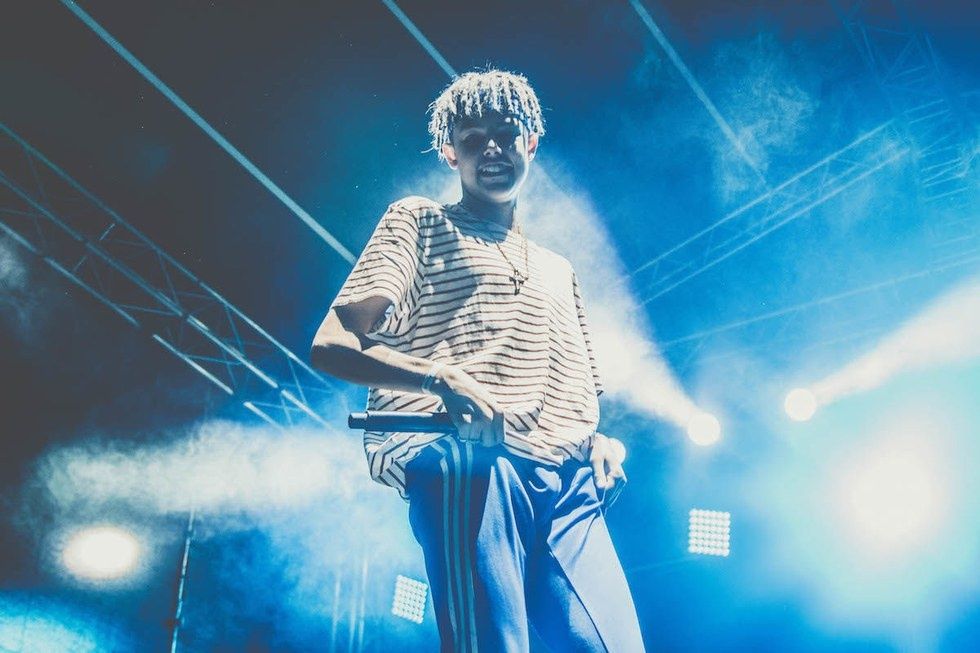 Photo by Sabelo.
J Molley raked in thousands of plays on SoundCloud, a rare feat for an up-and-coming rapper in South Africa. The artist's brand of hip-hop is melodic and emo. He has managed to work with the likes of DJ Capital, Zoocci Coke Dope, PH, and Riky Rick, in just a short period of his career. He is highly likely to follow-up his EP Dreams Money Can Buy with an album in 2018, and, of course, do more features.
12. KLY
The trapsoul artist signed to Ambitiouz Ent last year, and is currently working on his debut album, which will follow-up his impressive EP KLYmax released in 2016. KLY has sung hooks on songs by Priddy Ugly, Rouge, Maggz, Shane Eagle, among others, and he always steals the show. R&B is making a huge comeback worldwide, and KLY couldn't have emerged at a better time.
13. Rouge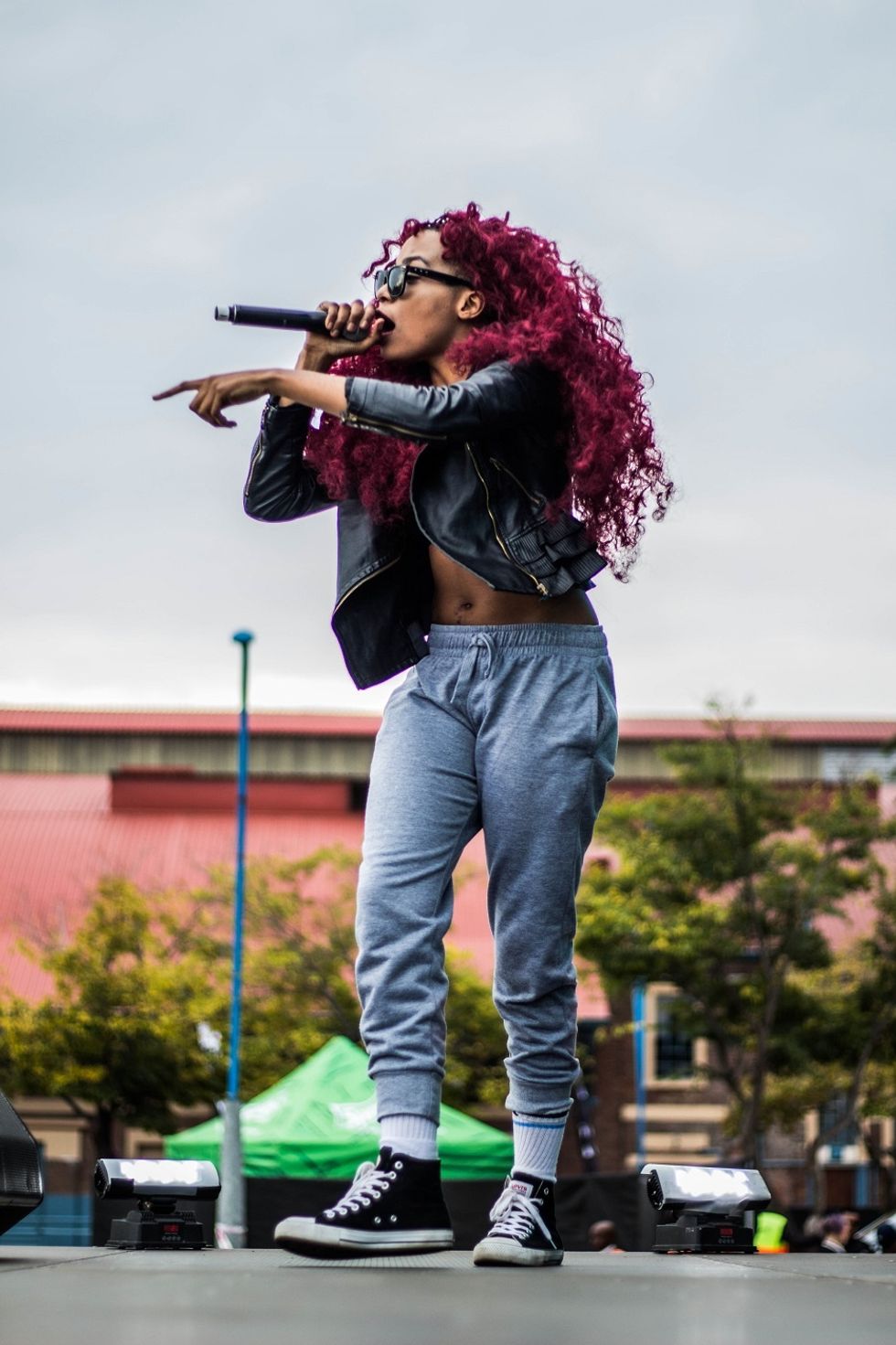 Photo by Sabelo Mkhabela.
Rouge released one of the best albums of 2017 with The New Era Sessions, a criminally overlooked body of work that featured Big Star, KLY and Moozlie. Rouge can rap circles around your favorite, and she's been featured by Shekhinah, DJ Switch, Reason, Al Da 3rd, Solo, and a few more. She won Best Female at the South African Hip Hop Awards and, while that was great, it's still not clear why The New Era Sessions wasn't up for Album for the Year. She's currently working on a mixtape that will further solidify her place in the game.
14. Wandile Mbambeni
The Cape Town singer released a great EP last year titled Maturation. He went on to sign a deal with Gallo, and released the visual for his single "I Know." There's always space for a singer with soul in the South African music scene, and Wandile Mbambeni's upcoming album should be a spectacular release that should make a reasonable impact in 2018.
15. Bonj
Since her days as the front lady of the band The City, Bonj has always been a gem. The multiple features she has done, with artists such as Shane Cooper, Maramza and Jackie Queens, prove her vocal prowess as a force of nature. She recently signed to Universal Music Group, and we are curious to hear what she has been working on. One thing we are sure about is it will be one of the strongest releases of the year. Let's have this conversation again in a few months' time.
16. Morena Leraba
Morena Leraba, from Lesotho is currently between the hilly kingdom and Johannesburg, where he is working on music with artists such as Spoek Mathambo and the BLKS JKS. He recently performed with the latter at their collaborative set with Thandiswa Mazwai at Afropunk in December. Leraba's modern take on the traditional Lesotho genre famo, blended with hip-hop and electronic influences, is an exciting sound that is yet to be named. "Impepho," his collaboration with Mankind is a great place to start, and the song's music video will give you life.
17. Rowlene
Rowlene fell onto our radar when she appeared on Nasty C's debut album Bad Hair in 2016. "Phases," the song she was featured in by the rapper, was one of the standout tracks on the album. She owned the second half of the song, flexing her vocal abilities over mellow keys. She also recently impressed on A-Reece's sophomore album From Me To You and Only You on a song called "Between Me and You." Rowlene does more than just sing on rappers' songs, though. Her solo efforts are equally impressive. Peep "Won't' Get Better" for instance, a pop dance floor packer that has R&B sensibilities. Whether it's through features or her solo songs, Rowlene deserves to shine in 2018.
18. Flame
Flame's 2017 EP, Clouds, was one of the best hip-hop releases last year. The project boasted appearances from Zoocci Coke Dope, A-Reece, and Da L.E.S, among others. If you are into music with a great vibe—where vocals and beats marry perfectly, then Flame is your dude. The artist combines singing and rapping effortlessly, and has a great ear for beats. He made impressive appearances on fellow Wrecking Crew member A-Reece's From Me To You and Only You.
19. Tipcee
Tipcee's solo career is finally blossoming after years of bubbling under. Last year, she appeared on Distruction Boyz' gold-certified album Gqom is the Future, on the song "Madness." Her solo single "iScathulo," which features Busiswa, DJ Tira and Distruction Boyz was a hit. The gqom artist is currently signed to DJ Tira's Afrotainment label, and looking at the label's track record, it's not hard to predict that Tipcee can only get bigger in 2018.
20. Ryki
Electropop artist Ryki released her self-titled debut EP in March last year. On the project, the singer showcases her vocal ability over a varied selection of synth and bass-heavy beats, with a few sprinkles of house, courtesy of producers Sketchy Bongo, Ameen and Kyle Watson. Rappers Aewon Wolf and Manu WorldStar also made appearances. Ryki's music has been a staple on stations like 5FM and East Coast Radio. Her sound is festival-ready, and she and her band should be on more stages this year.