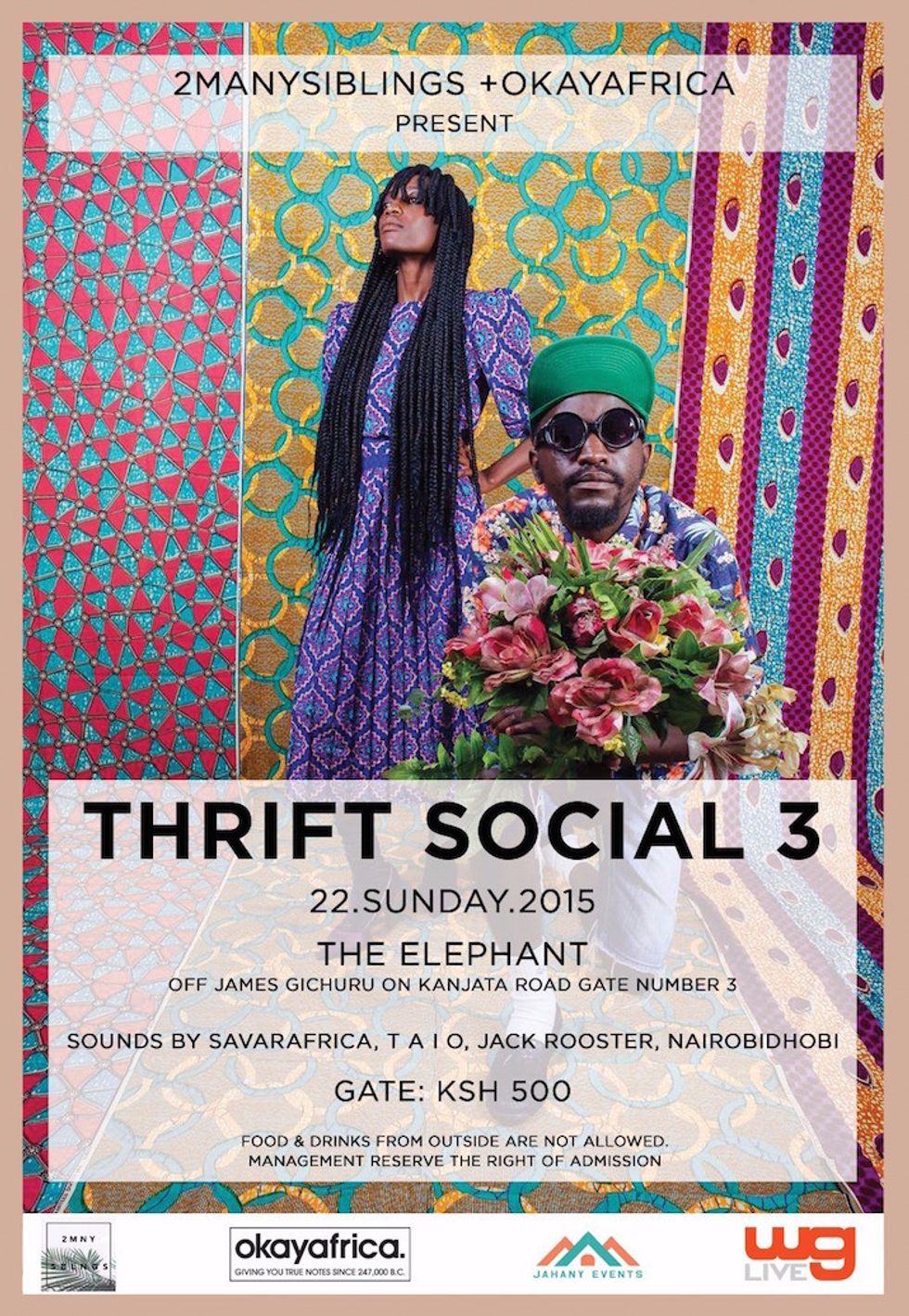 ---
We're teaming up with 2manysiblings to present an all-day Thrift Social in Nairobi. Next Sunday, musicians, photographers, thrifters and all-around cool kids will converge at The Elephant for a unique style event with Nairobi's most cutting edge fashion vendors on site.
Brother-and-sister style entrepreneurs Papa Petit and Velma Rossa launched the event series in May 2015 as a way of using their creative talents to give back to the community. In addition to shopping with the vendors on site, attendees are encouraged to bring clothes and shoes that they no longer wear to be donated to the Jacaranda School for the mentally handicapped.
For the event's third edition, DJs TAIO, Savara Mudigi, Jack Rooster and Nairobi Dhobi–who will be taking questions for a live DJ Q&A–will be in the house alongside the Mama Rocks Gourmet Burger food truck, lifestyle urban accessories brand Suäve Ke, stylist Isma Akuku and more.
Attendees are encouraged to bring donations in the form of food and clothes. Tickets will be sold on site at KSH 500. Suggested donations are also encouraged.
Keep up with 2manysiblings on Tumblr / Facebook / Twitter / Instagram.
2manysiblings + Okayafrica Present Thrift Social 3
Sunday, 22 November, 12pm - 8pm
The Elephant (off James Gichuru on Kanjata Road Gate Number 3)
Nairobi, Kenya