DIASPORA—We recently reveled in the splendor of Brooklyn's black and bearded men we spotted at outings in the community. All the well-groomed beards had us thinking—what's the best way for our brothers to maintain their beards this summer?
---
In comes Sean Mayers, menswear fashion stylist, blogger, personal trainer and creative director (in other words, he does it all). The Elizabeth, New Jersey native is a member of the Tri-State collective of social media influencers who are bearded and non-bearded men of color—The Gentlemen of New York.
"We all have our own brands, campaigns, and companies in our own right, but are coming together as a group for greater impact," Mayers says. "All of the gents represented in this collective have significant modeling, editorial or branding experience. The goal of our Gentlemen of New York collective is to curate and host events, and also obtain ambassadorship with as many brands as possible to push the Black and Brown Culture forward."
We ran into Mayers during our Memorial Day edition of Everyday Afrique and had to catch up with him to learn how he keeps his beard right.
"I moisturize and comb my beard with a wide tooth comb or pick daily," he explains. "I also try to clip loose ends so that it's even trimmed all around. I use one of my favorite beard balms by Bold Beardsmen, Valencia scent."
Be sure to follow him on Instagram, and take a look at his tips for summertime beard maintenance below.
Moisturize, moisturize, moisturize!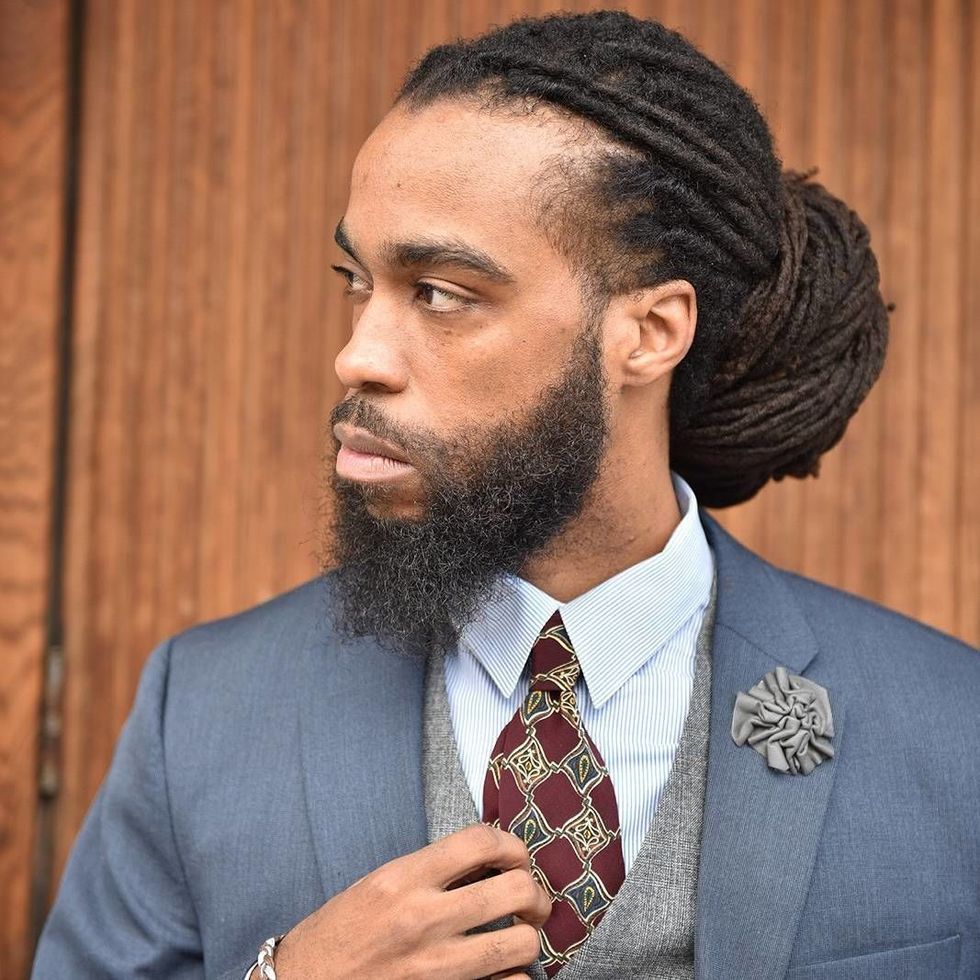 Photo by Collis Torrington, courtesy of Sean Mayers.
"The summer can be brutal on our beards, fellas. Always remember to keep your beard moisturized to prevent breakage. Use your favorite beard balm, and spritz a little bit of olive oil and water mixed to re-hydrate your hair follicles and to seal in the moisture."
Gauge how often you wash and condition.
Photo by Collis Torrington, courtesy of Sean Mayers.
"Wash and condition your beard often, but not too much as this strips your beard of its natural oils."
Treat your beard with care.
Photo by Ammar Thomas, courtesy of Sean Mayers.
"Gently brush or comb your beard daily. Handle with TLC, after all, it is attached to your face!"