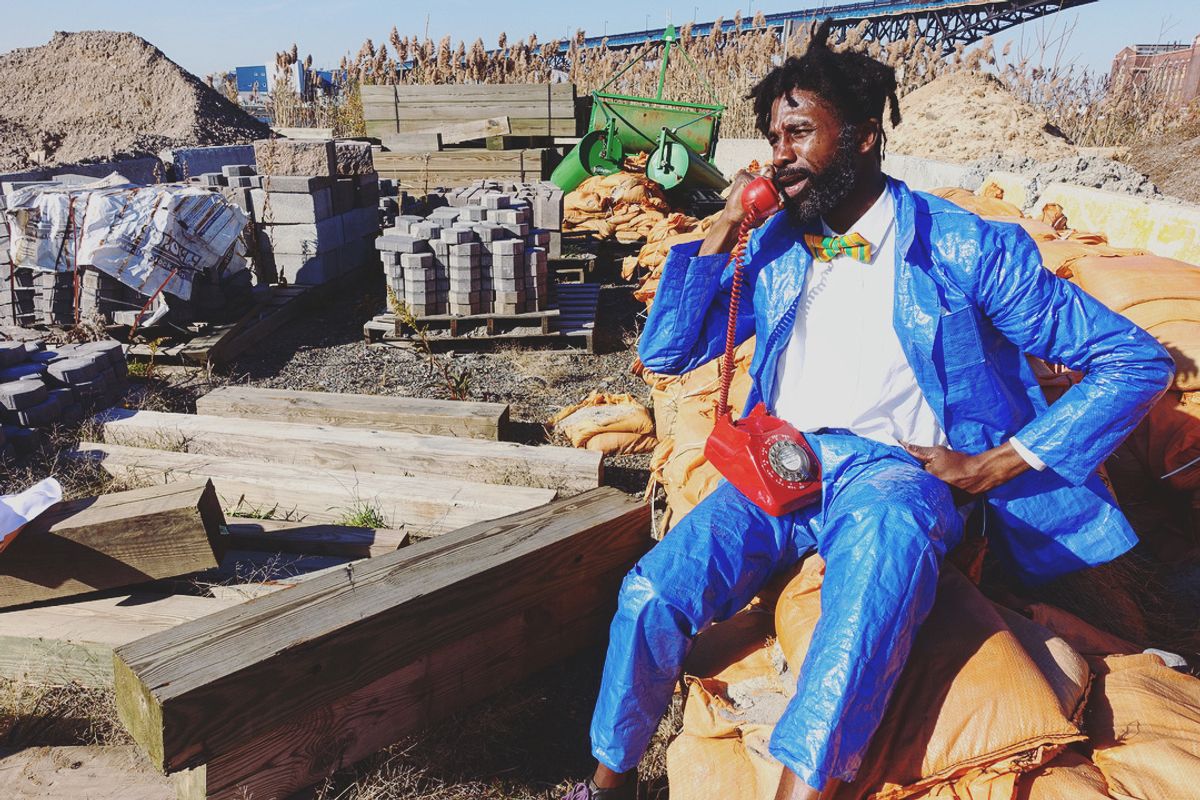 Nyugen Smith's 'Lest We Forget.' Via the artist's Instagram page.
In its 5th edition, Prizm spotlights "Universal Belonging" in the African diaspora.
Africa's contemporary art and cultural boom remains a major topic of global discussion, and some of its diasporic wave permeated through Art Basel and Miami Art Week. Extended dates for Prizm Art Fair keeps the party going until December 17th.
---
The international community––aficionados, gallerists, artists, curators and deep-pocket collectors––continue to swarm the Magic City, clamoring for unique art fairs and exhibitions and stalking around 268 galleries from 32 countries. But forward-thinking partygoers, especially cultural seekers, will need to explore beyond the oft-lauded glamour of Miami Beach; ancillary social gatherings, cross-cultural pop-up shows, and satellite fairs illustrated the dynamic local scene throughout Dade County. Mikhaile Solomon, founder and director of the highly anticipated Prizm Art Fair, is leading the pack with an eye-opening cultural exchange.
Prizm, which coincides with Miami Art Week, sparks conversations surrounding "universal belonging" and examines Africa and its diaspora through a "transcultural dialogue." Prizm spotlights the works from underrepresented and established artists of color, who reflect global trends in contemporary art and challenges mainstream interpretations through four special sections: Prizm Preview, Prizm Panels, Prizm Film, and Prizm Perform.
Here are 5 black artists you need to experience at Prizm.
For more on Prizm Art Fair and complete list of artists', check out their website. The fair runs from now through December 17, from 10:00 a.m. to 6:00 p.m. at 145 East Flagler Street Miami, FL 33131.