Positive vibes abound in Uzo Aduba's vletter (video letter) to her 18-year-old self for Teen Vogue.
---
The 35-year-old, two-time Emmy award-winning Orange is the New Black actress, best known for her endearing portrayal of inmate Suzanne aka "Crazy Eyes," offers her younger self, who is about to embark on the "greatest journey of your life," some timeless advice on love and relationships that women of any age can benefit from.
Here are five tidbits of wisdom from Aduba, who looks absolutely radiant, adding another reason why we love the talented actress.
1. Set your bar high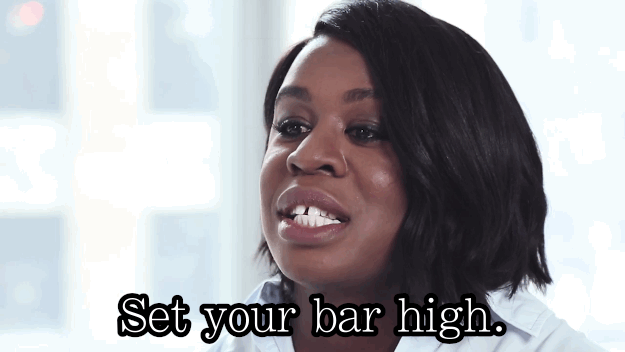 Uzo Aduba GIF via Buzzfeed
Aduba explains the importance of embracing your queendom, and never removing your crown for anyone unworthy of your love.
"Don't climb down from where your bar is set," she says.
2. Don't be afraid to love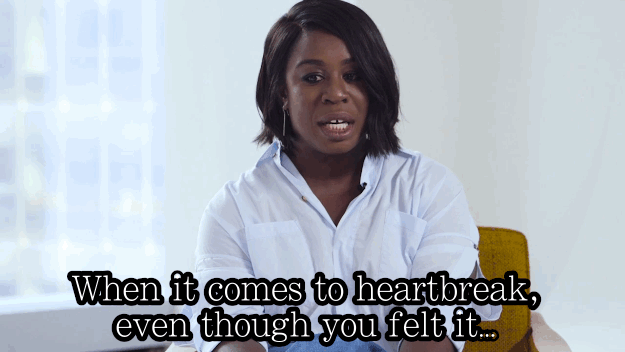 Uzo Aduba GIF via Buzzfeed
"It's going to hurt, I'm not even going to lie. But I think that is the risk we have to take to reach the other side of greatness and that's where love lives," Aduba says about the painful lesson of enduring heartbreak.
3. Be a Girl's Girl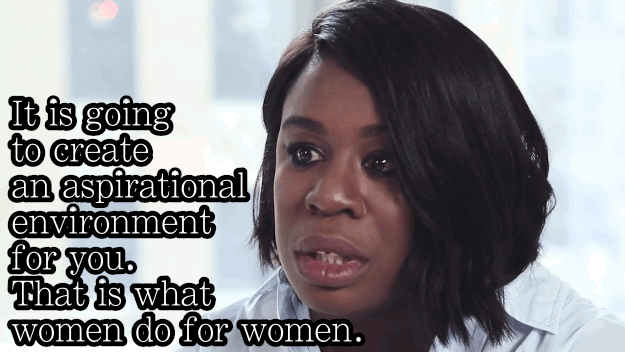 Uzo Aduba GIF via Buzzfeed
Aduba speaks to the magnitude of girl power and importance of maintaining friendships, stating "Having a female support...next to you is going to encourage you to be a better person. It's going to empower you and uplift you. It's going to inspire you. It's going to create an aspirational environment for you. That is what women do for women. So lean into that."
4. Listen to your mom
Uzo Aduba GIF via Buzzfeed
Imitating her mom's thick Igbo accent, Aduba shares, "Your mom is about to give you the best advice of your life." "Work hard. I've never heard of nothing coming from hard work," mama Aduba always says.
5. Know Your Worth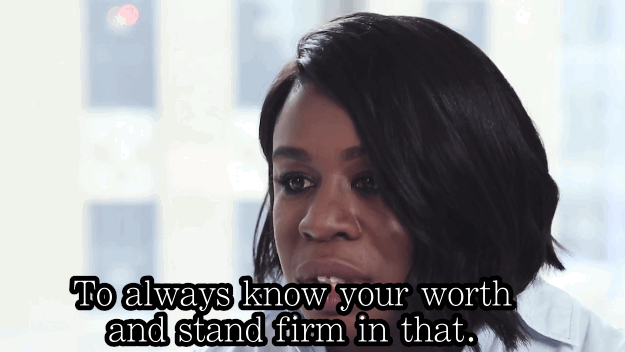 Uzo Aduba GIF via Buzzfeed
Aduba explains it was around the age of 18, when real life hits, that she started to know her worth and value, speaking to the necessity of self-love and self-care.
"You are valuable and you are loved. I'm going to encourage you to never lose sight of that. Know yourself...Stay firm in that knowledge, that is who you are."
She concludes her vletter on a playful note, "Call me girl if you need anything. I'll see you in a few."
If you're like us and can't get enough of Uzo, check out the full video below and be sure to watch Cartoon Network's Steven Universe in August when she'll voice new character and crystal gem, Bismuth. And check out the video below.
h/t Buzzfeed