Like us, you may be seeking a fix for your Afrofuturism craving. Although the media has been pressing Afrofuturism as a fad, it's been alive in film for years. It's always satisfying to see sci-fi films through a black lens, and that's exactly what Afrofuturism is about, whether it pertains to visualizing the future, or reliving the past. Not only are these films entertaining, but they are also thought provoking and innovative.
See our must watch list of Afrofuturism films below.
---
Although released in 2016, this film just started entering the limelight as of last year, having premiered with the International Film Festival Rotterdam and the Pan African Film Festival amongst others. One of our favorite sci-fi settings, They Charge for the Sun is set in a dystopian future where people live in the dark to avoid the harmful rays of sunlight. The main character is a young black girl who decides to find the truth behind the lie that has kept she and her family chained in the shadows. Beautifully shot with great storytelling, directed by Terence Nance and written by Eugene Ramos, this short will leave you wanting more.
2. Sankofa (1993)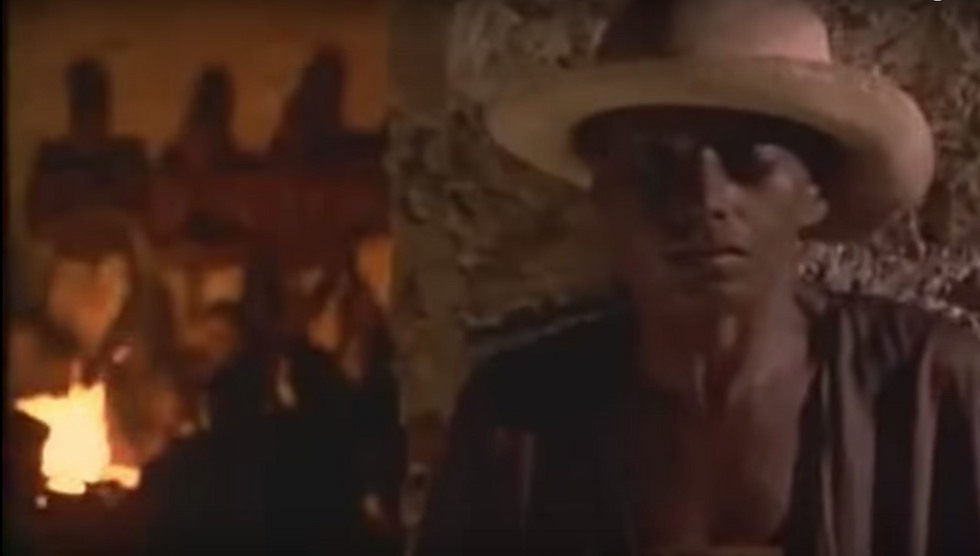 Ethiopian filmmaker, Haile Gerima, known for the film Teza, which was rated one of the ten "Best African Films of All Time," took the meaning of "sankofa" to an entirely new level. The Twi language of Ghanaian word, "sankofa" meaning "to return, to seek, to take" is applied in his emotionally tolling, yet thrilling film. Sankofa follows a narcissistic supermodel who is sucked back in time to a West Indies plantation as a slave, involuntarily becoming part of a rebellion stirring Maroon colony. The film was rated at 83% on Rotten Tomatoes, and was placed in the UCLA Film and Television Archive. Starring Kofi Ghanaba, Oyafunmike Ogunlano, and Alexandra Duah, Sankofa is a story of sacrifice, reformation, community, and hope.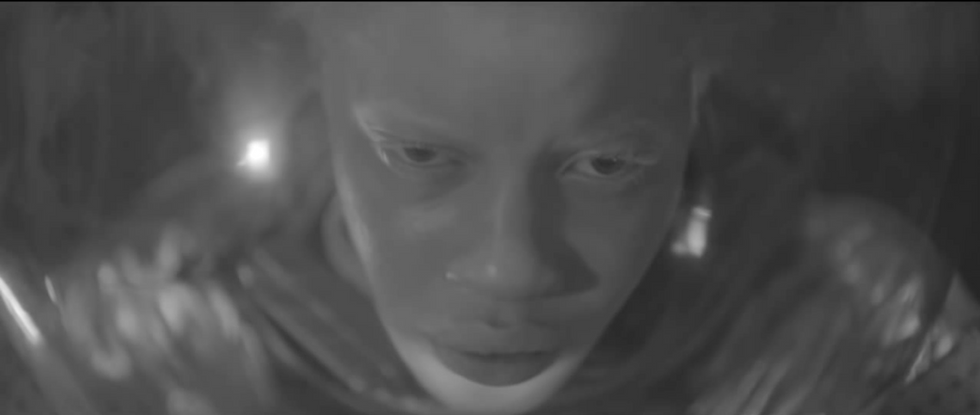 This is another short film to add to your watch list. Directed by talented Ghanaian filmmaker, Frances Bodomo, anofficial selection at the Sundance Film Festival, featured in an exhibit at the Whitney Museum of American Art, and reviewed by the New York Times, Afronauts is both a journey back in time and a gaze into the future. It tells the hidden story of Zambian citizens who tried to beat the United States to the moon. With just a small budget, the film is nothing less than visually mesmerizing. Featuring the fierce Yolonda Ross (The Chi, The Get Down and Antwone Fisher), and Hoji Fortuna (The Chateau). Rated as one of OkayAfrica's "Top African Films of 2014," there's a reason why it made it back to another list four years later.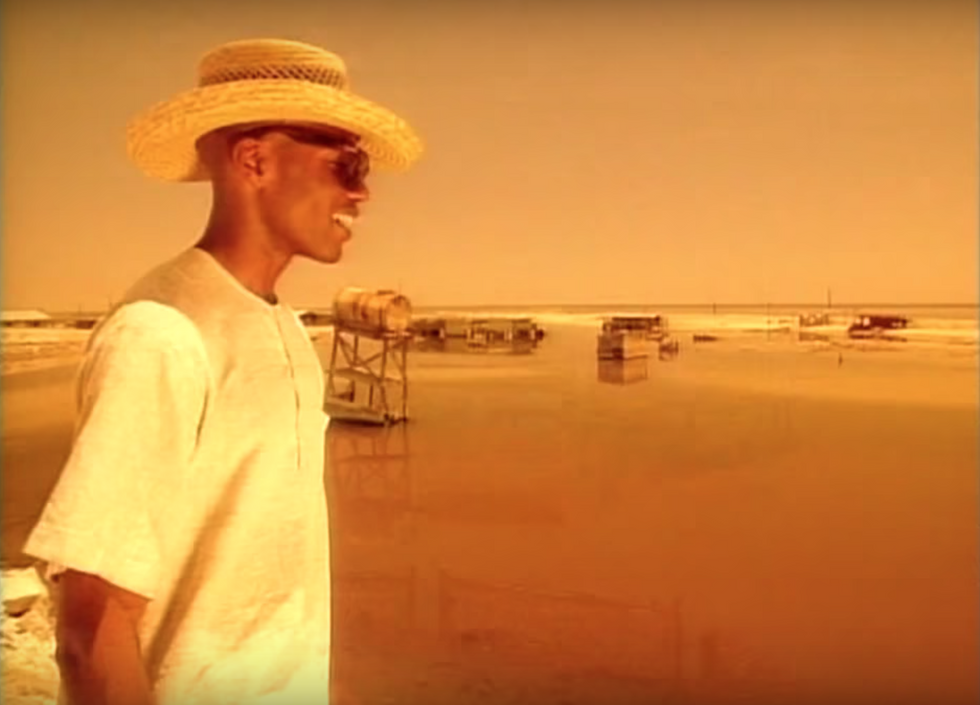 This film will take you back to your roots. Ghanaian-British artist, writer and filmmaker, John Akomfrah takes audiences on a time-traveling journey. This documentary meets artistic narrative merges the fictitious story of the "data thief," to explore the origins of techno-music, Afrofuturism, and its impact on the world. Akomfrah has been known to move viewers with his ability to encapsulate an entire country's painful history in just one clip, so the inclusion of dialogue and insightful interviews in this film is a treat for those familiar with his work. Featuring great artists and critics like George Clinton, Kodwo Eshun and Nichelle Nichols, The Last Angel is a piece for more than just music lovers.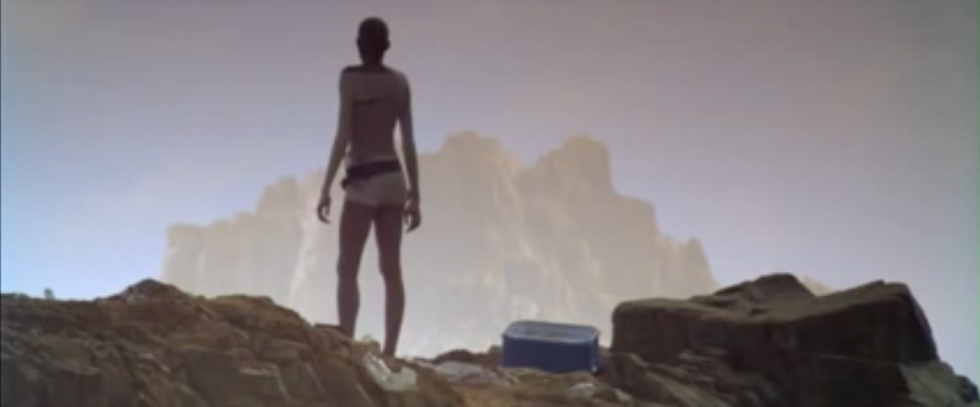 Before the controversial, stunning film Rafiki, the first Kenyan film to premier at Cannes, Keynan filmmaker, Wanuri Kahiu, solidified her storytelling voice with Pumzi. This film is a prime example of viewing the future through an African lens. The film is set in the East African territory of Maitu exactly thirty-five years after the fictitious Water War, "World War III." It follows a conforming curator, Aisha, who comes across something that may change everything she and her people know about the world outside of their isolated community. She is then faced with the decision of whether to defy authority and do what is right. Pumzi is a symbolic political commentary that explores the themes of communication, consumption, and hope. Although it has been a few years since it was announced the film will be made into a feature, it is definitely worth watching the origin of Pumzi and see how it won Award of the City of Venice at the Venice Film Festival, and made our list of favorites. You can view the full film below.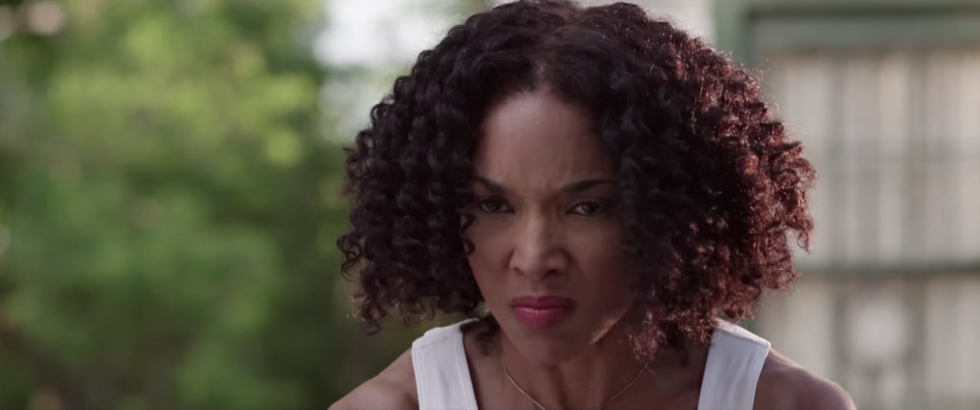 To shift gears a bit, The Sin Seer is an action filled thriller for those seeking a more blockbuster experience. Grey's Anatomy'sIsaiah Washington plays a cop alongside actress Lisa Arrindell Anderson, a "sin seer" who uses her gift to help unravel unsolved cases. Yet when one case reaches too close to home she suddenly comes face to face with her troubling past, as well as the dark secrets of those closest to her. Director and producer, Paul D. Hannah's aesthetic and strong themes trump the somewhat faltering performances, still making it quite a ride. The Sin Seer is currently available on Netflix.
You may remember her as now hip-hop artist Drake's mother on the teen melodrama Degrassi, but Sharon Lewis is making a new name for herself as a powerful filmmaker with this Urbanworld Film Festival debut. Set in 2049, Ti-Jeanne, played by emerging actress, Mouna Traoré (In Contempt), is faced with the decision of whether or not she wants to hone her Caribbean roots to sacrifice herself as a priestess to save her people in this dystopian drama. Not only is the cinematography and production value exceptional, but it is a coming of age story about sacrifice, love, and self-identity. Not to mention it's nearly all cast of kings and queens from all over the diaspora and written from the perspective of a Caribbean-Canadian feminist writer. View Lewis' interview, featuring exclusive clips from the film below.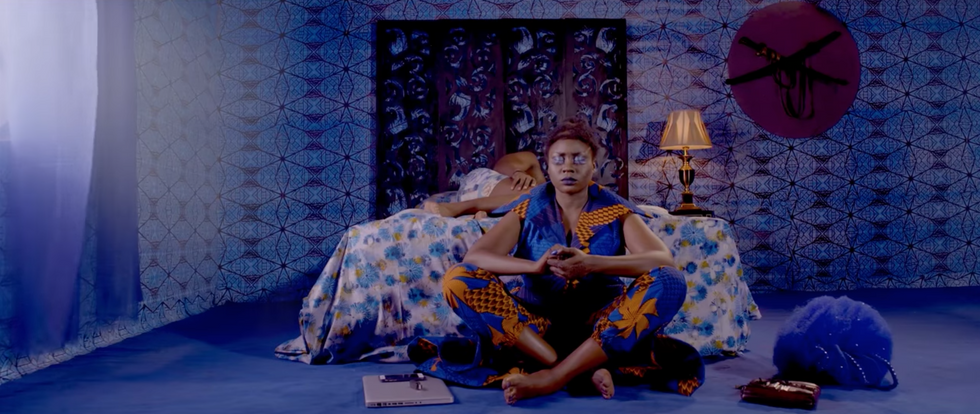 Nigerian writer, director, editor and Juju expert, C.J. 'Fiery' Obasi brings us an infusion of African magic and technology in this magical-realism film. Hello Rain is about a "scientist-witch," Rain, who creates wigs that grant she and her accomplices supernatural powers. Yet when things get out of control and her masterpieces turn her power hungry friends into uncontrollable beings, she is faced with the difficult task of finding a way destroy them before it's too late. Full of popping color, beautiful cinematography, and masterful artistic costume design, Obasi sure brings a world to life. You can view our talk with Hugo and Nebula award winning writer, Nnedi Okorafor earlier this month after viewing exclusive footage of the film here. The film's UK premier is July 20th at the Southbank Center.
Zubaydah Bashir is a filmmaker and writer from South Orange, NJ. Follow her on Instagram @zu_thecute and visit her website to indulge in her blog and find out about her latest film and tv projects.