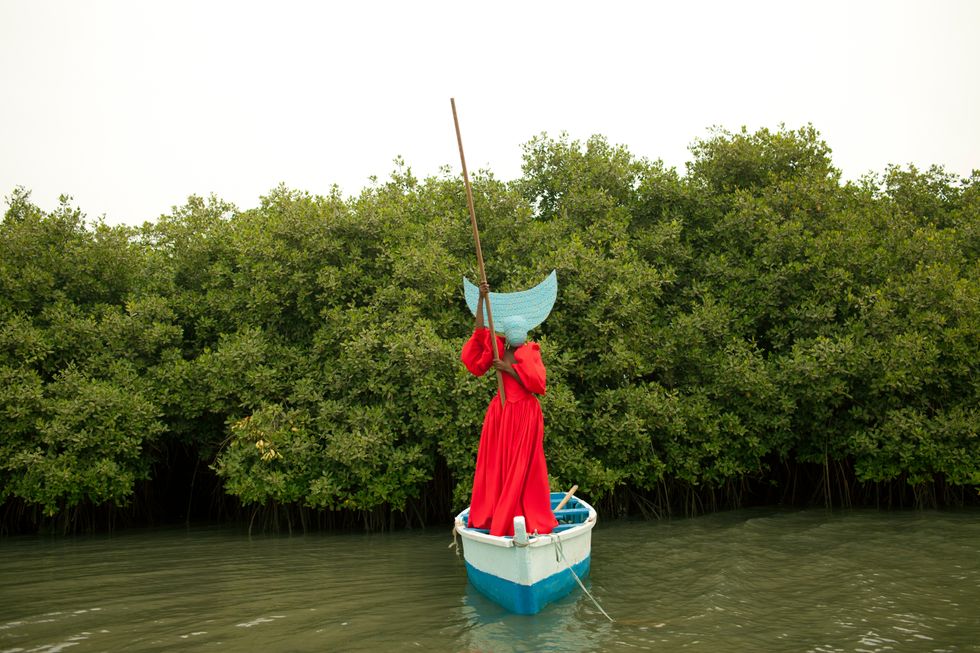 'Sailing Back to Africa as a Dutch Woman,' 2017, from Fortia. By Keyezua, photo courtesy of Steven Kasher Gallery.
We look back at the contemporary African visual artists who caught our eye this year.
This year, African visual artists have done their due diligence to carve their own path leading to creative autonomy, authentic storytelling and straight up greatness.
From photography and film, to even mixed-media art, the following have produced stand-out work that deserve their due accolades.
Feast your eyes on our nine favorite African visual artists of 2018 below.
---