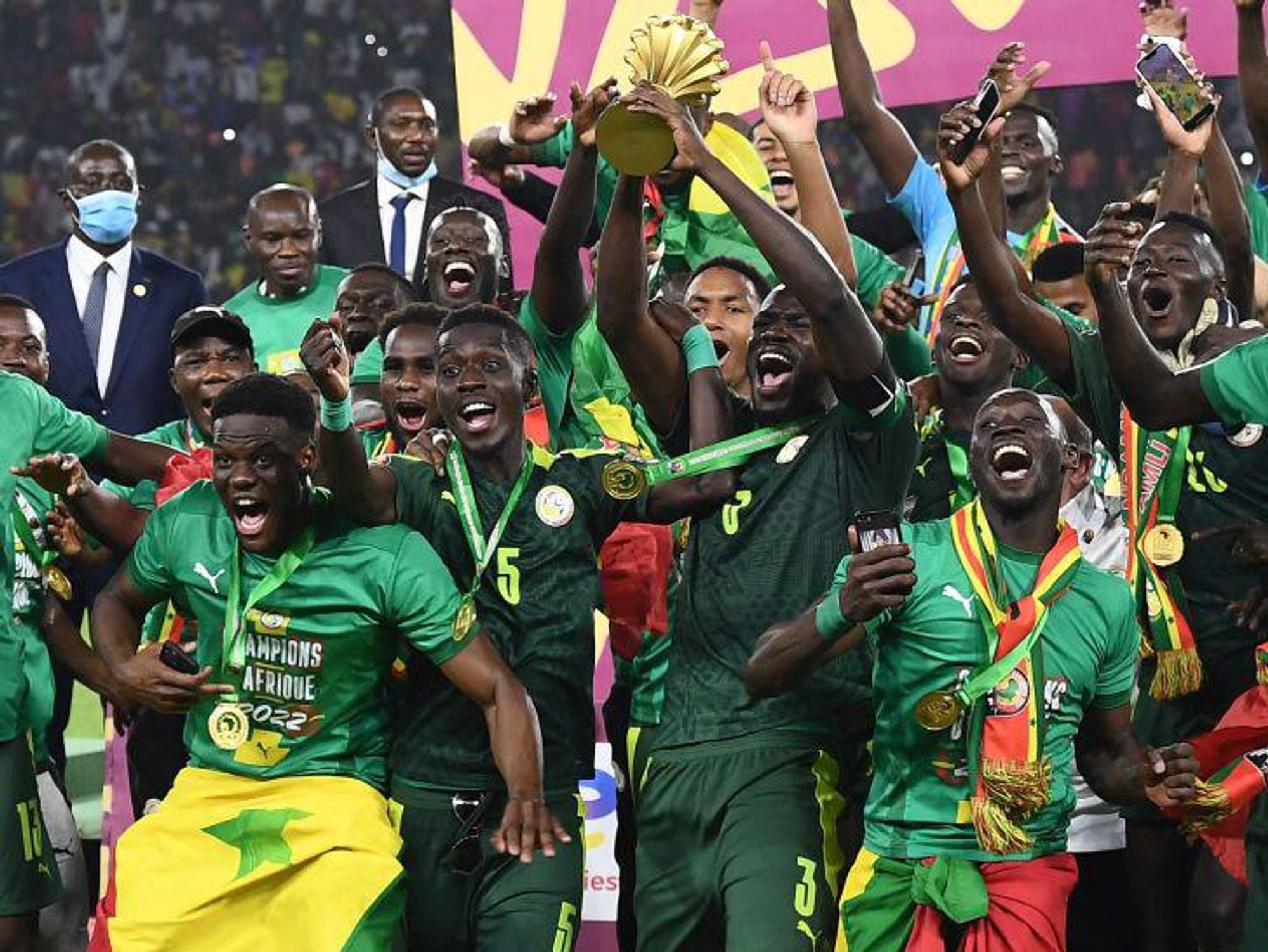 Photo by CHARLY TRIBALLEAU/AFP via Getty Images
The world took to the streets and social media as the Senegalese 'Lions of Teranga' won the AFCON title for the first time in history!
Viva Senegal!
Hoards of fans cheered on the West African nation as they put on a bold game against Egypt in the final, walking away as the champions of this year's African Cup of Nations for the first time in history. Sunday's game ended in a cutthroat penalty shootout, with Liverpool Club Forward Sadio Mane scoring the decisive penalty at the Olembe Stadium, in Cameroon's capital Yaounde. The final score saw Senegal beat Eqypt 4-2 on penalty kicks after a 0-0 finish at the 120-minute mark. The final match went on as planned in the shadow of the fatal stadium stampede that killed at least eight people, during host country Cameroon's January 24th game against Comoros at the same stadium.
---
Crowds around the world took to the streets to celebrate Senegal's national team, 'The Lions of Teranga', while Senegalese President Macky Sall made Monday a public holiday -- a day to remember and celebrate the national team being crowned champions at their 16th AFCON appearance to date. Beating 7-time champions Egypt saw Senegal's rockstar Edouard Mendy be named as the Goalkeeper of the Tournament, and Manereceived the 'Player of the Tournament award. On his historical win, Mane said, "It's the best day of my life and the best trophy of my life. I won the Champions League and some [other] trophies but this is the special one for me. This is more important for me."
Egypt's Mohamed Salah and the rest of his teammates were pictured distraught as 'The Pharaohs' national team end the tournament with an arguably unsatisfactory scoreboard.
All of the excitement was captured beautifully on social media, as soccer's ability to unite masses through celebration rang true throughout this year's much-anticipated tournament.