Events
Okayafrica Heads To NBA All-Star Weekend In Toronto For 'Africa In The 6'
We're headed to Toronto during NBA All-Star Weekend for the first edition of 'Africa In The 6' with AKA, DJ Moma and DJ Fanatic.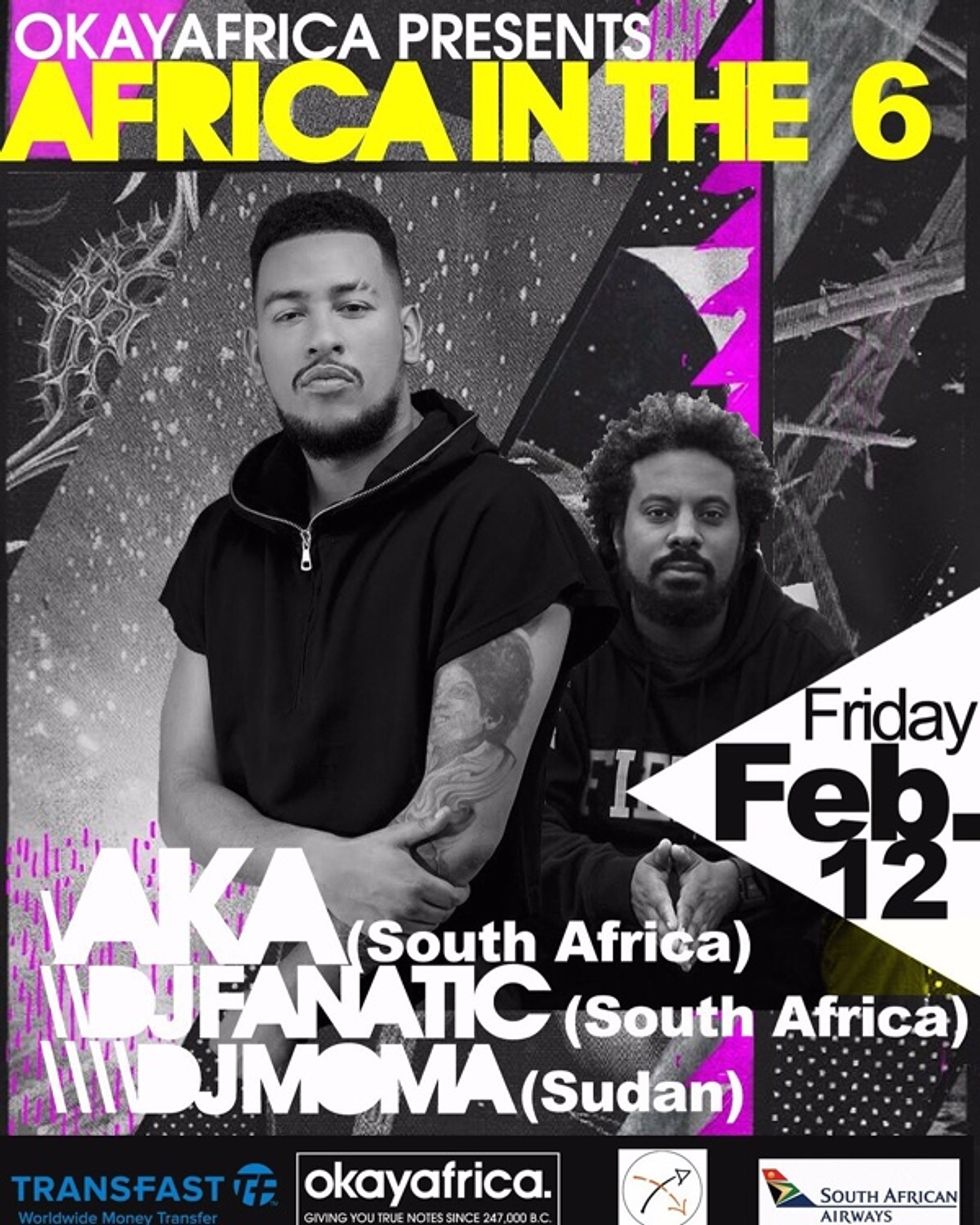 ---
We're headed up to Toronto for NBA All-Star Weekend and we're bringing some friends along. Okayafrica presents the first edition of Africa In The 6 featuring South African rap star AKA, DJ Fanatic and Everyday People's DJ Moma this Friday (10pm-2am) at the Berkeley Church. The event is in partnership with Inbound Africa and sponsored by TRANSFAST, World Wide Money Transfer.
Contact Toronto@okayafrica.com for more info.