---
Photo via the Southbank Centre London
This week, London's Africa Utopia returns to the Southbank Centre for its third year of spotlighting music, literature, art, fashion and discussion from the continent and the diaspora.
Some music highlights this year are a night with afrobeat percussion pioneer Tony Allen– who will be performing with Damon Albarn, Toumani Diabaté, Sidiki Diabaté and Oxmo– Senegalese Afro-Cuban group Orchestra Boabab, Malian griot singer Kassé Mady Diabaté, an Afrobeats Club Night, and a special evening with Spoek Mathambo. The festival will also feature a series of free and daily Africa Live Lounge performances by the likes of Lady Vendredi and The Vendettas, Keo and the Movement, London Lucumi Choir, Maia Von Lekow, poet Fenomeno Show, Grupo Lokito, AfrikBawantu and Bafula.
Attendees can also look forward to a series of topics and discussions that touch on topics ranging from the politics of digital journalism and data in Africa, trade, migration, afrofuturism, queerness, and the power of the arts to challenge monolithic stereotypes of Africa. A highlight of the festival will be a guided reading of Africa-related headlines led by Sunny Dolat of the Kenyan arts collective The NEST.
The festival will also offer an indoor marketplace, "African Yoga," dancing, and story-telling workshops.
The third edition of Africa Utopia will take place September 10-13 at the Southbank Centre in London. Check out the festival's website for more information.
Hannah Pool (Photo courtesy of Africa Utopia/The Southbank Centre)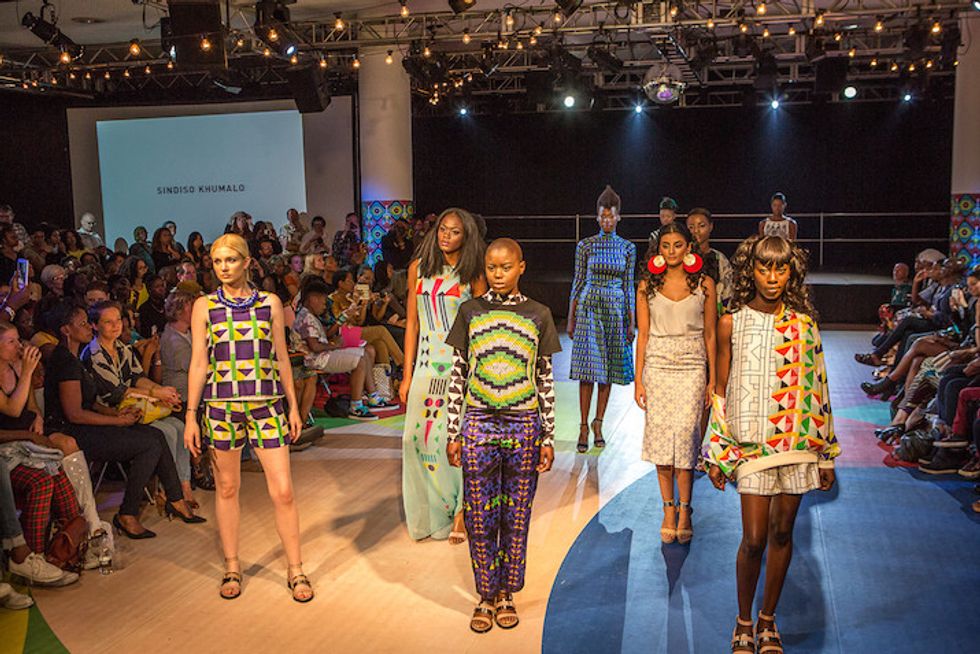 Fashion at Africa Utopia 2014 (Photo by Vic Frankowski, courtesy of Africa Utopia/The Southbank Centre)
Orchestra Baobab (Photo by Youri Lenquette, courtesy of Africa Utopia/The Southbank Centre)
Tony Allen (Photo courtesy of Africa Utopia/The Southbank Center)