Photos
The Best African Art In 2014
Okayafrica looks back at the best African art in 2014, featuring work by Wangechi Mutu, Emeka Ogboh, Omar Victor Diop and more.
---
Lagos State of Mind II, Emeka Ogboh (Nigeria)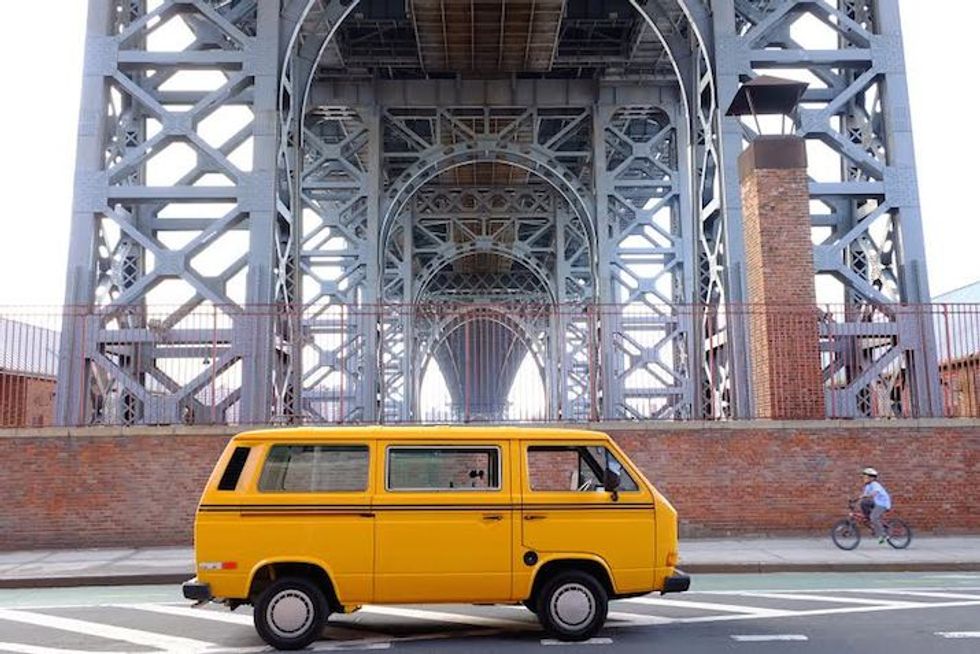 Lagos State of Mind II (detail), 2014 Sound, speakers, earphones, 1984 Volkswagen Vanagon "Danfo" bus, images on plasma screen Courtesy the artist Photo: Steven John Irby
Emeka Ogboh is a contemporary audio-visual artist whose recent Lagos State of Mind II installation brought a slice of Naija to NYC. Ogboh channeled the intensity and diversity of sounds from Lagos by placing one of the city's vibrant danfo buses alongside NYC's own ubiquitous yellow cabs. The sonic exhibit at the brand new Africa Center in Harlem was accompanied by a photographic tour of the bus driving through NYC's historic African-American neighborhoods and iconic landmarks such as the Apollo and the Empire State Building. For more from Ogboh, listen to his recent Nigerian audio collage, The Ambivalence of 1960.
>>>More Photos: Nigerian Sound Artist Emeka Ogboh Brings His Lagos Danfo Bus To NYC