News
African Currency: BCEAO Issues New 500 CFA Bill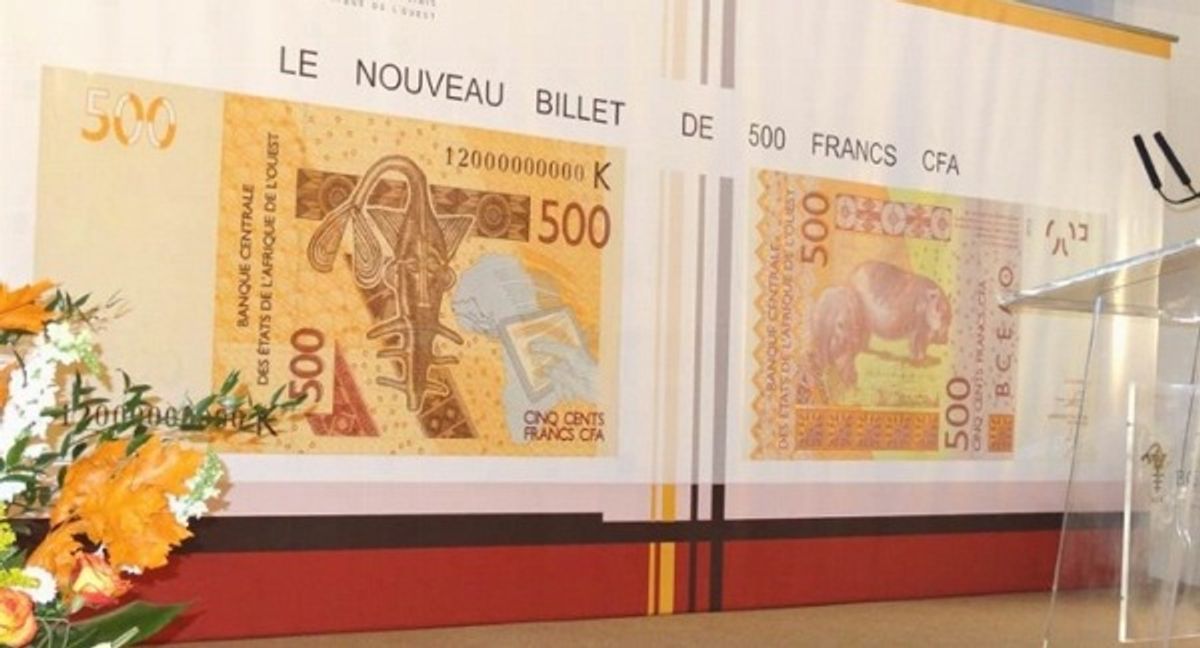 The Banque Centrale des États de L'Afrique de L'Ouest introduces a new 500 CFA bill
---
Put into circulation 30 November 2012, few people have yet to touch a crisp new 500 Franc CFA bill.  The new paper denomination will augment the two-toned 500cfa coin already in circulation, metal being more expensive to produce than paper.  The currency (XOF) is issued by the Banque Centrale des États de L'Afrique de L'Ouest (BCEAO) and is colloquially known as the "Franc CFA."  CFA (pronounced Séi-Fah) is used throughout Francophone West Africa in the eight countries of the Union Économique et Monétaire Ouest Africaine (UEMOA): Benin, Burkina Faso, Côte d'Ivoire, Guinée-Bissau, Mali, Niger, Senegal, and Togo. Pegged to the Euro at a rate of 655 XOF to 1 EUR, 500cfa is roughly equivalent to 1 USD.
In Dakar, where the issuing BCEAO is headquartered, 500 cfa means a short taxi ride, cups of café touba for your whole 10-person crew, a pair of flip-flops, a tip for a friendly bartender, a plate of thiére. "Témeer," the more diminutive Wolof appellation, is a unit perpetually in exchange for little things. Although true that the 500cfa coin fits quite nicely into the fifth pocket of jeans, the paper version continues an awesome tradition of illustrating 21st century economic visions with still lives of technology and wildlife.
The 10,000 cfa bill has pictures of satellites, satellite dishes, and an "@" sign on one side and yellow-beaked turaco birds on other. 5000 cfa boasts agro tech and antelopes, 2000 cfa has air transit and fish, 1000 cfa showcases pharmaceuticals and camels, and now the 500 cfa: Hippos and ipads!  "The tablet touch screen symbolizes information technology and communication," says Cheick Ahmed Tidiany Diakité, BCEAO Director of Fiduciary Activities.  No sign as to whether the paper bill will make the perennial hassle of getting change back any easier.
For other choice examples of the BCEAO aesthetic, check out these two modernist gems:
BCEAO HQ, Dakar. An ominous tower of babel like structure, best viewed in Djibril Diop Mambety's first film Contras City. Photo Credit: GEORGES GOBET/AFP/Getty Images.
BCEAO, Senegalese National Branch, Dakar. A pyramid or bird spreading its wings depending on who you ask, the building marks the border of Centenaire - aka Dakar Chinatown - and was one of the city's first buildings built with Chinese labor.