Under the banner "Streaming Rivers: The Past into the Present," the New York African Film Festival(NYAFF) returns virtually this December with a spotlight on the cinema of two nations: Nigeria and the Sudan. Presented by Film at Lincoln Center (FLC) and African Film Festival (AFF), this year's regional NYAFF will screen six features and eight short films in the FLC Virtual Cinema, as the AFF celebrates its 30th anniversary.
The festival will transport audiences to the Sudan and Nigeria, two nations whose film industries were disrupted in their nascency — in Nigeria by an economic decline in the late 1970s and early 1980s and in Sudan by the dictatorship of Omar al-Bashir whose 30-year grip on the country was ended by the 2019 uprising. In recent years, Sudan's film industry has been revived by an emerging crop of filmmakers, who are also dedicated to restoring the works of the veterans on whose shoulders they stand. Nollywood can claim the mantle of being Africa's homegrown film industry, which has influenced filmmakers globally and provided the template for other nations to jump-start their own nascent motion picture businesses.
The festival's Shorts Programme boasts a number of varied and enthralling short films from across the continent and the world. According to the festival, "The Shorts Programme is composed of works by filmmakers who are challenging the notion of home, space and where in the world Africa is." Furthermore, "Taboo subjects are tackled within the realms of gender, sexuality, liberation, redefining the evolving phrase "tradition versus modernity" and from the point of view of younger generations."

Below are 6 short films that are a definite must-see and are part of the festival's Shorts Programme.
---
1. 'A Cemetery of Doves' (2019)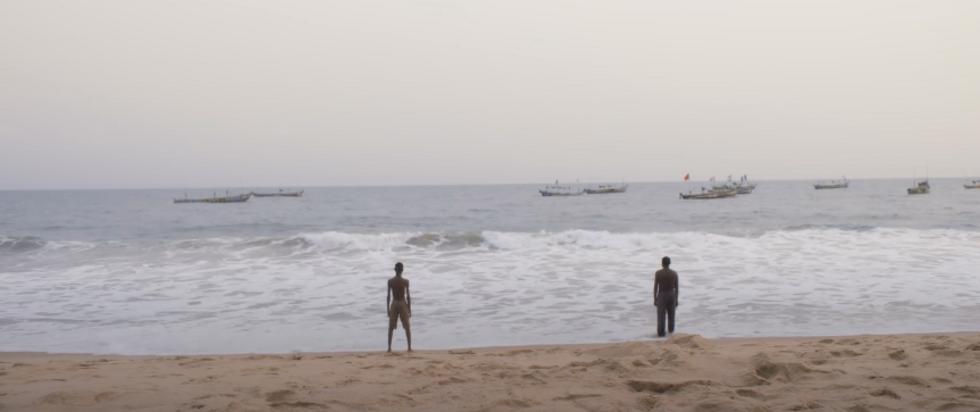 Still taken from YouTube.
This short film is about love, heartbreak and navigating the world as a queer individual. A teenager's declaration of love for an older man is met with rejection and he subsequently struggles with heartbreak and fear for his safety and future in a society which is intolerant of the LGBTQ community.
Country: Nigeria
Directed by: Adé Sultan Sangodoyin
2. 'Coffee Colored Children' (1988)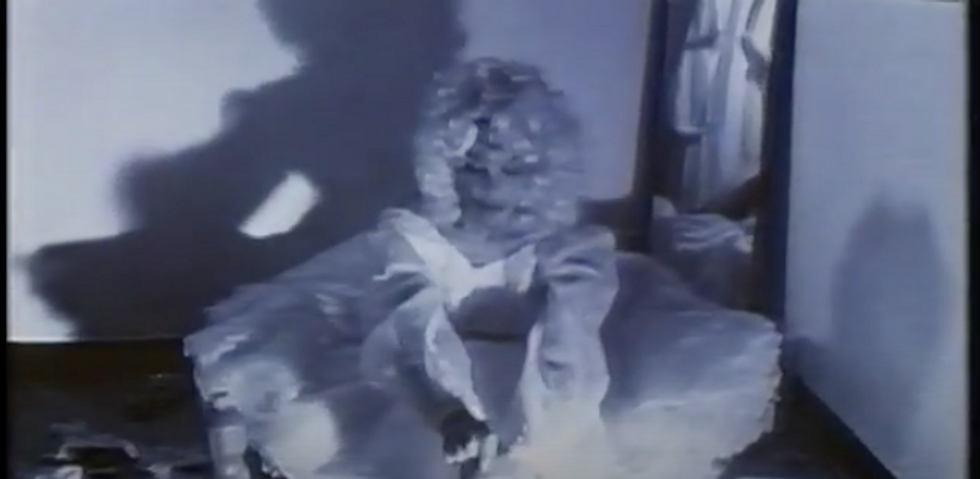 Still taken from YouTube.
This short film is an oldie but certainly a goodie. Coffee Colored Children is a lyrical and unsettling film which conveys the experience of children of mixed racial heritage. It certainly tackles the issue of identity and the experiences that come with that particular identity in an exquisite manner.
Country: Nigeria
Directed by: Ngozi Onwurah
3. 'A Game' (2010)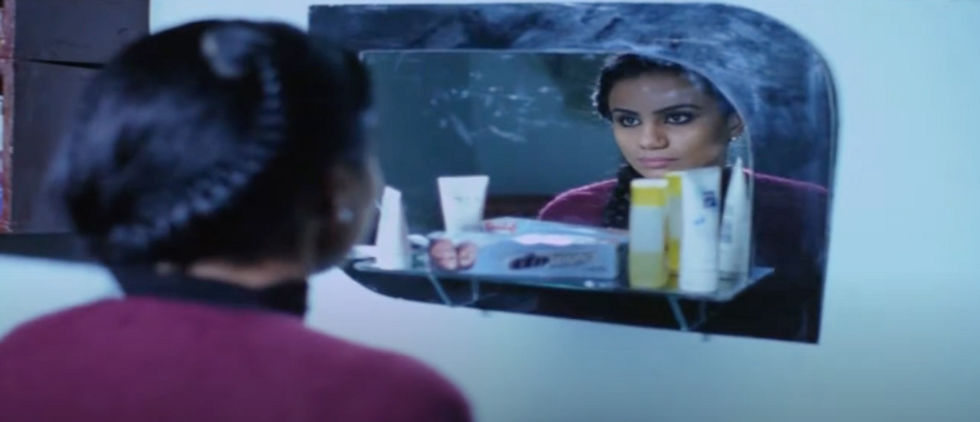 Still taken from YouTube.
This short film was adapted from a short story written by Italian writer, Alberto Moravia. What initially begins as a playful and seemingly innocuous game, descends into a confrontation between a divorced single mother and her little daughter.
Countries: Egypt & Sudan
Directed by: Marwa Zein
4. 'Love in Submission' (2019)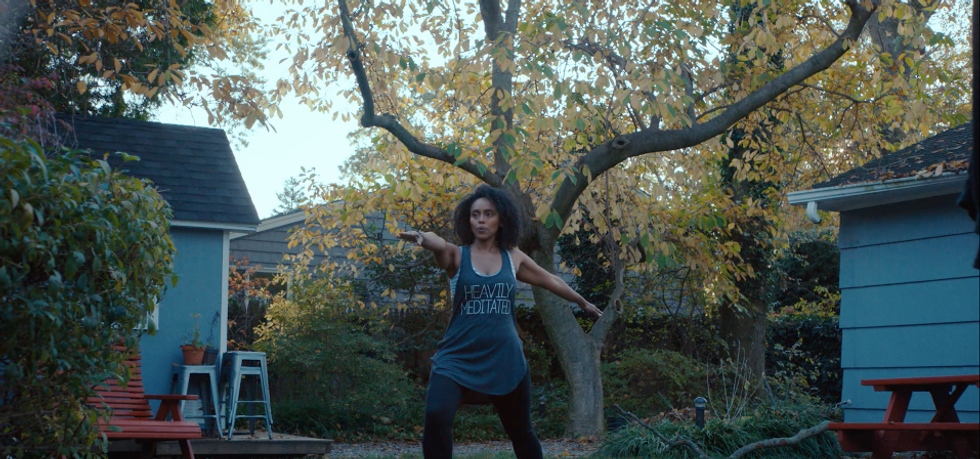 Still taken from YouTube.
Love in Submission has all the makings of an excellent suspense film. In the white-picket-fence suburbs of central New Jersey, two Muslim women who come from very different backgrounds and are meeting for the first time, discover they are already inextricably bound by an explosive secret.
Country: USA
Directed by: Lande Yoosuf
5. 'My Sister, Sara' (2020) 
Still taken from YouTube.
This short film highlights the work of Sarra Idris, a young woman and prominent grassroots activist, who kept the world informed during the Sudanese revolution of 2018/2019 which eventually led to the ousting of longtime dictator, Omar al-Bashir.
Country: USA
Directed by: Sarra Idris & Amin Elhassan
6. 'Troublemaker' (2019)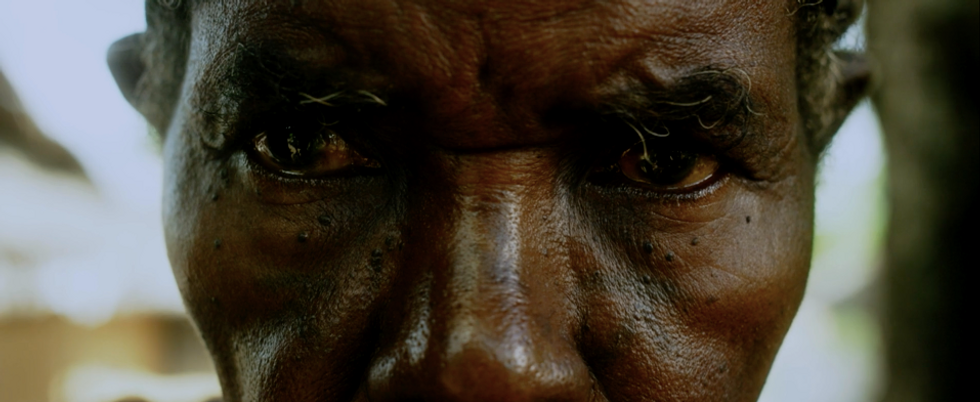 Still taken from YouTube.
Troublemaker tells the story of a young boy who learns that all actions have consequences. Set in Eastern Nigeria, the coming-of-age film explores violence, masculinity and the effects that war has on multiple generations within a community.
Country: Nigeria
Directed by: Olive Nwosu