Film
In Filmmaking, Mbithi Masya Has Found a Place in the World for His "Weirdness"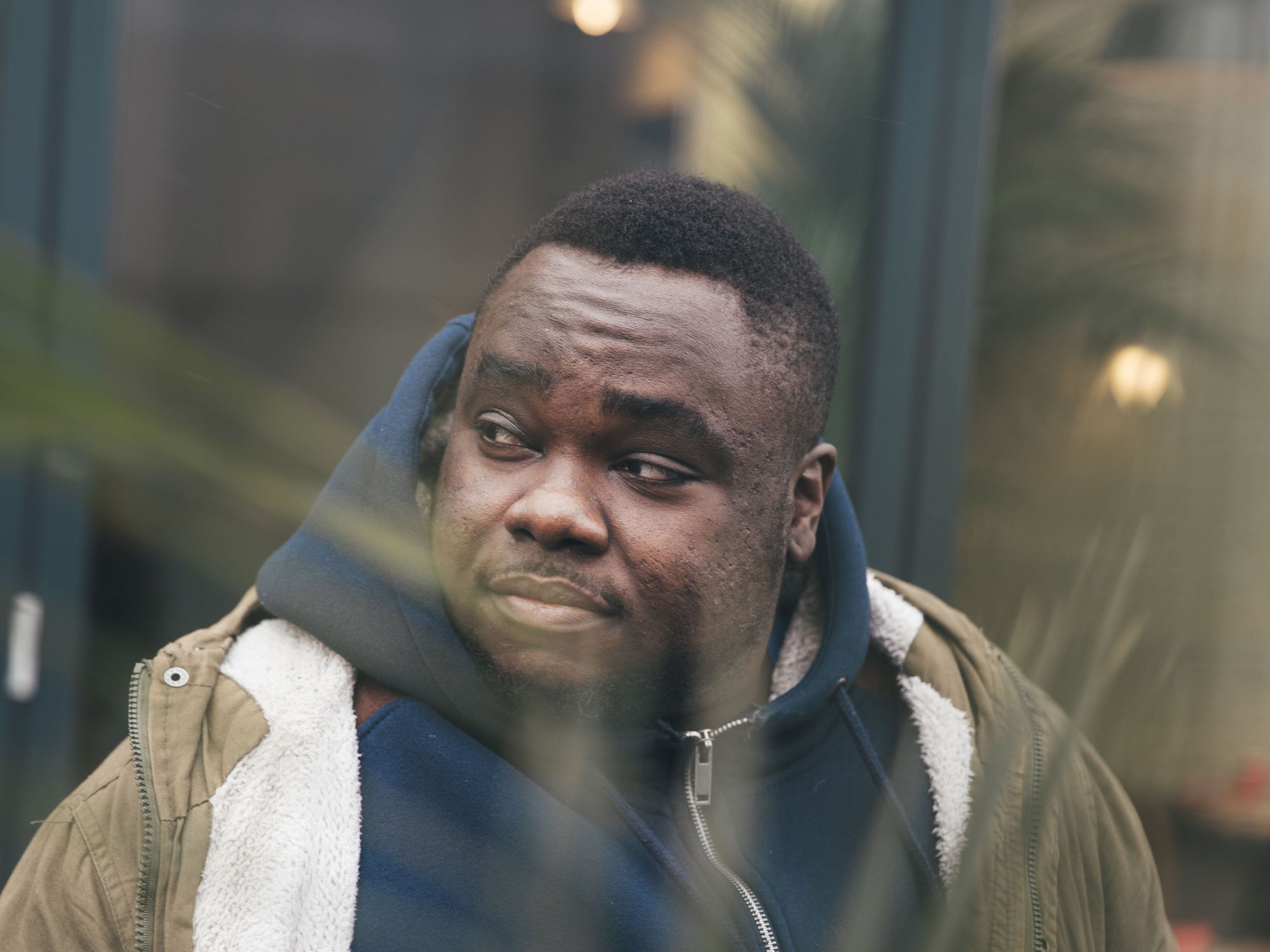 Photo: Mbithi Masya
The Kenyan multi-hyphenate artist has made his name known in music and advertising, but it's in cinema that he has found his true home. His latest film, a short titled 'Baba,' has been touring the festival circuit, moving all who see it.
Mbithi Masya is perhaps most famous as the director of the 2016 feature, Kati Kati, as well as last year's short film Baba -- both of which premiered at the Toronto International Film Festival. He is also somewhat of a renaissance man, having started his career in advertising, moving up the ranks and working with some of the country's major brands as an art director, and then also winning over hearts as a musician, with Just A Band.
---
Born and raised in Nairobi, Masya left advertising for a while to focus on recording and performing with Just A Band, the acclaimed experimental art and music collective. "At the time, I found this even more fulfilling than advertising, which was less about making good work and more about making clients happy," he tells OkayAfrica.
Three albums, a number of tours and video art exhibitions later, the band took a break and Masya transitioned to filmmaking. His debut feature KatiKati, about a young woman assimilating into the afterlife, was produced by German filmmaker Tom Tykwer (Run Lola Run) under his One Fine Day films banner.
Following another stint in advertising, this time on the film and video side, Masya returns to narrative filmmaking with the potent short, Baba. Winner of the Baobab Award for best short at Film Africa, Baba is an unforgettable account of a six-year-old boy (Malik Wandera) who develops a unique coping mechanism to deal with a sexual assault. It was also recently shown at the International Film Festival Rotterdam.
OkayAfrica spoke with Masya via Zoom about his filmmaking, music and the blessings of being a creative soul.
Interview has been edited for length and clarity.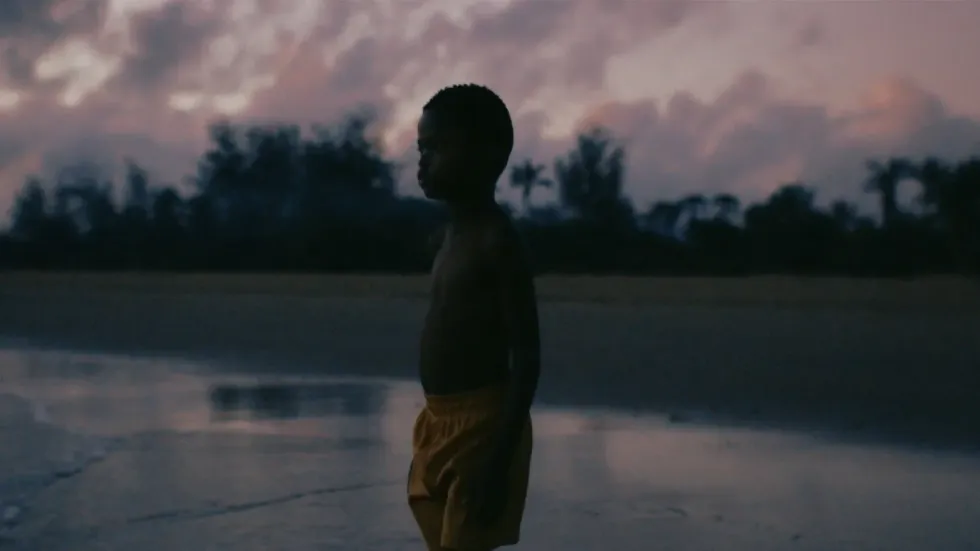 'Baba' won the Baobab Award for best short at Film Africa in 2022.
Photo: Baba
Baba is such a striking short, one that rewards a rewatch in order to fully grasp the layers. How did you land on this structure?
It was a subject matter I had been wanting to deal with. Film, for me, is a way to process a lot of my thoughts. With Baba, I was having conversations with peers and relatives about some of the traumatic experiences that happened in childhood. Sometimes it is only in your later years that you realize how present these traumas still are. Baba was an exploration of that time and a sort of wishful thinking: what if one had the power to stop those things? I was not trying to make a trauma film or [make anyone] relive it on the screen but to look at it from a different perspective, and try to understand it.
Did you fear that putting this experience out would make you relive it?
Because of all the art forms and mediums I play with, I have learnt to appreciate the power of putting work out there and what this does in helping people feel seen. That was the original objective. I am not necessarily presenting an answer for what happened or making a thesis about sexual abuse. But art can speak to you in a way that is not necessarily giving you catharsis but helping you see that you are not alone.
What was the process of putting Baba together?
I wrote the script and started conversations with a few producer friends here in Kenya without being sure it would be made. See, I had tapped into that disillusionment as a filmmaker where I wasn't sure that anyone would ever trust me to make something. Bramwel Iro who came on as a producer believed in the project and my ability to do it justice. We powered through with a mind to get it made. We got a bunch of collaborators I would usually work with on commercials or music videos. It was a familiar community, and I will forever appreciate them just because everyone put in their A-game.
The fantasy elements make sense because kids often revert to superheroes to make sense of the world.
Imagination is a big thing that many of us lose as we grow older or as we get jaded by life. But I think it is a wonderful gift that can heal and protect us, and that's where art comes in as well. The power of imagining stuff and abstracting things from reality, and making them more significant.
I found the cinematography in Baba impressive as well, lovingly rendered…
We were very intentional with the look of the film. The cinematographer Robin Asselmeyer is Swedish but has done a lot of work in Kenya. I wanted to work with him because I wanted to shoot on film. I was basically trying to recreate my family albums and how they felt to me. My parents still have photos of occasions like Christmas, and they always felt to me like moments that you could always jump back into. We wanted every single shot to feel like a "Kodak moment."
Who or what were your influences for the film?
This was specifically about the music I was listening to throughout the process. A Sierra Leonean pianist based in the UK called Duval Timothy. I am still writing to his work as it fills me with the same feeling as Baba, which is a strange nostalgia that is both pain and joy at the same time. In fact, if I had the money, I would have reached out to him to write the score. His music was the current beneath everything for me.
How can people see Baba?
It is doing the festival circuit this year and then we figure out a distribution strategy. As you know short films are strange. Do you put it on YouTube or Vimeo? We'll see.
The Baobab Award Jury at @FilmAfrica on why they picked 'Baba'🏆

"Baba is an indelible story that left us sobbing and also in quiet hope... We hope that by spotlighting this film, it will travel widely and touch as many hearts and minds as it did us.#FilmAfrica22pic.twitter.com/hEdtinUBLg

— BABA (@shortfilmBABA) November 7, 2022
Kati Kati, your debut feature is now on Netflix. How do you think people will receive it today?
Kati Kati feels like a lifetime ago, but the intentions still stand. It came from a place of me processing grief. I hope people receive it with open hearts and minds and take in what they can from it. Because what I have learnt from years of screening it is that people take different things from it. I think the reason it worked so well is because with every character someone could draw something from them. I hope it is a testament to the power and diversity of African cinema.
You are developing a reputation as the guy who makes heavy stuff -- why so sad?

I don't know. I am not that serious in real life. When I made Kati Kati and my friends saw it, many of them were confused because that was not what they would associate me with. The response I remember getting from them was along the lines of, "Are you ok, bro? Do we need to talk?" But I feel like what I do with film is process feelings, so it has become my therapy. I do hope to start directing other people's work and maybe that will expand me into other genres because I do have fun. Even with my band, a lot of our stuff used to be fun and lighthearted and quirky. But whenever I start writing my own stuff, it just turns dark.
You are doing film, music, art, advertising -- what influences the particular medium for each story?
It was all a path into film. Growing up I was a television addict and would watch every cartoon, but I never thought I could make what I saw. While in high school, I was doing graphic design by myself with our school computers. After high school, I was going to study software engineering because that is what I thought people did. But a friend who worked at an ad agency needed someone to fill in temporarily for some graphic design work. It was my first time in an agency. My mind was blown because I started meeting these creative people who opened my mind to the possibility that there was a place in the world for my weirdness.
From Your Site Articles
Related Articles Around the Web