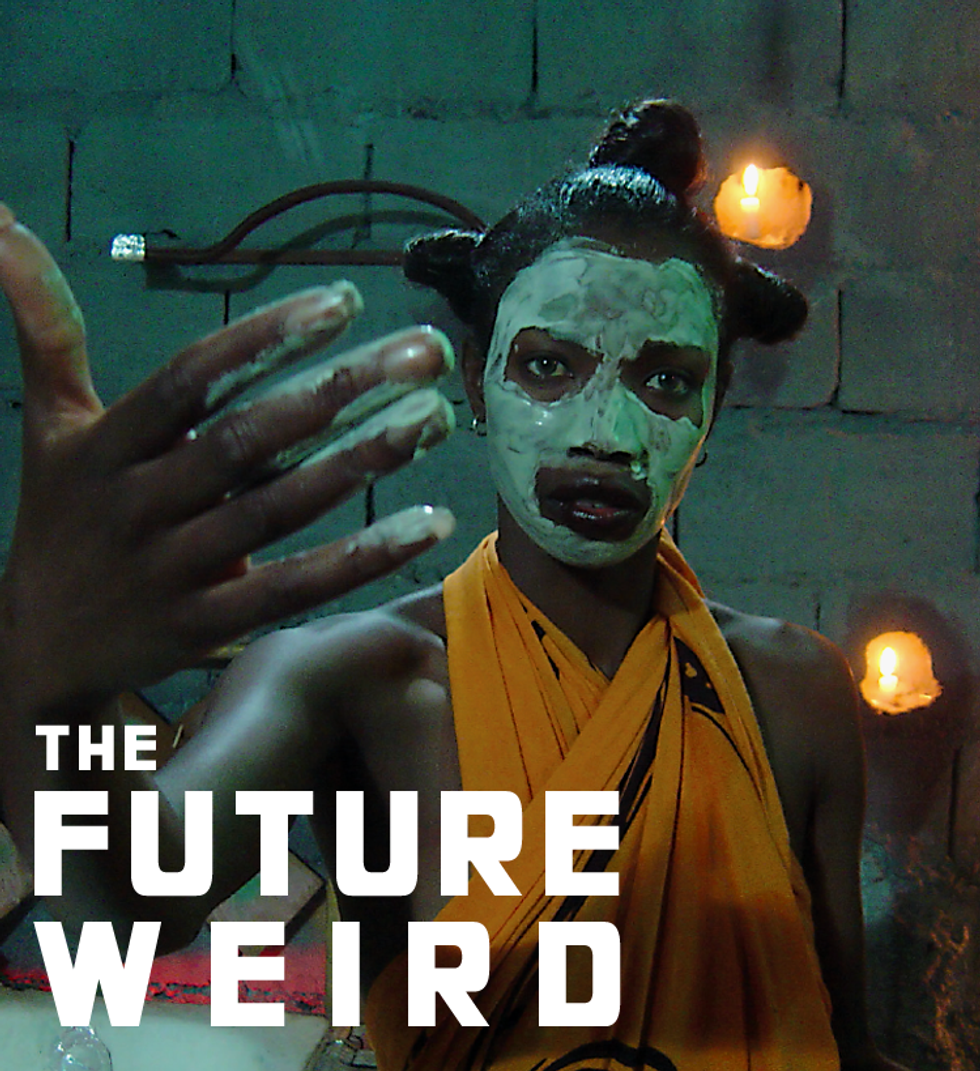 ---
Black people have always done science fiction, because we've always been able to see the holes in the present                                                    - John Akomfrah's The Last Angel of History (1995)
At 8PM on Wednesday 31st July, Les Saignantes by Cameroonian director Jean Pierre Bekolo will launch "The Future Weird", a new film series at Brooklyn's Spectacle Theater. Introducing Bekolo's film are various clips from the colonial archive and shorts by Kibwe Tavares and Wangechi Mutu tying in with this month's theme "visions of excess".
"The Future Weird" is a monthly series focused on films by directors from Africa and the global south. The series foregrounds films which imagine the future from a non-Western perspective because, as Samuel R. Delaney puts it: "Science fiction isn't just thinking about the world out there. It's also thinking about how that world might be—a particularly important exercise for those who are oppressed, because if they're going to change the world we live in, they — and all of us — have to be able to think about a world that works differently." And yet the "The Future Weird" foregrounds African/global South visions of the future not because they offer perfectly realised alternative futures — but because these films offer various lenses through which we can view and engage with our past and the state of our present.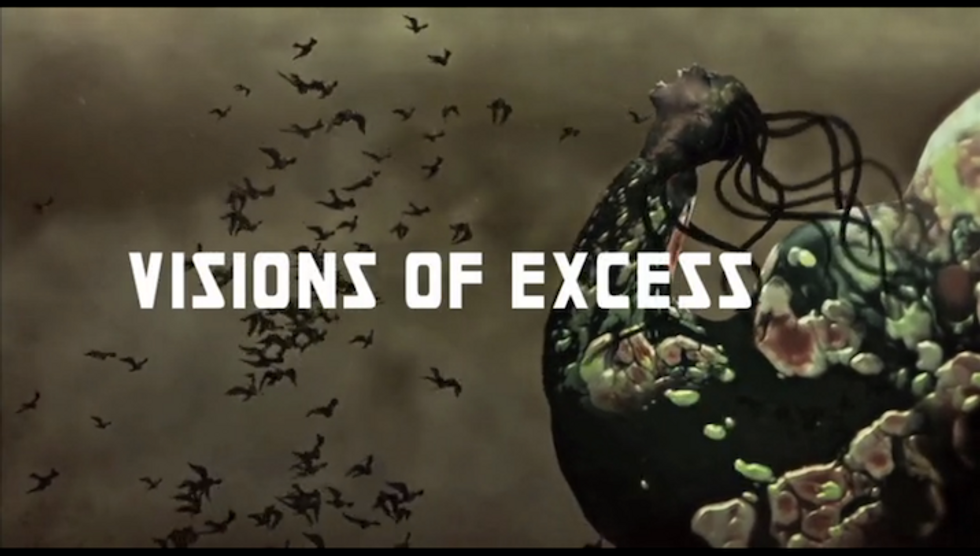 This month, the feature, shorts and clips each document bodies produced by force — whether in the past, present or imagined future. We sidestep the "sexy cyborg" to talk instead about "discipline, ritual, secret societies run by women, the appetites of amorphous creatures, eroticized amputees and militant breadmakers." In Kibwe Tavares' London,  robots are the new immigrants. As they are stopped and frisked in the streets and ride buses etched with the words "ROBOTS GO HOME", a voiceover from Margaret Thatcher's Britain tells us "you need an awful lot of policement to look after hundreds of marauding blacks." It's 2025 in Cameroon where two young women weaponize their bodies in order to challenge a corrupt state that would otherwise abandon them to destitution and premature death. Eyeball deep in the colonial archive, we think about how supposedly unruly African bodies were disciplined and made to emulate a militarized and mechanized ideal. Back in the future with Bekolo's Saignantes, linear time goes loopy and "progress" is pronounced the new evil. 
WHEN: 8PM, Wednesday 31st July 2013
WHERE: Spectacle Theater, 124 South 3rd Street, Brooklyn, NY, 11211
WHO: (full discloure) "The Future Weird" series is curated Derica Shields (Okayafrica) and Megan Eardley (The State, Africa is a Country)
RSVP: /a>
>> BODIES PRODUCED BY FORCE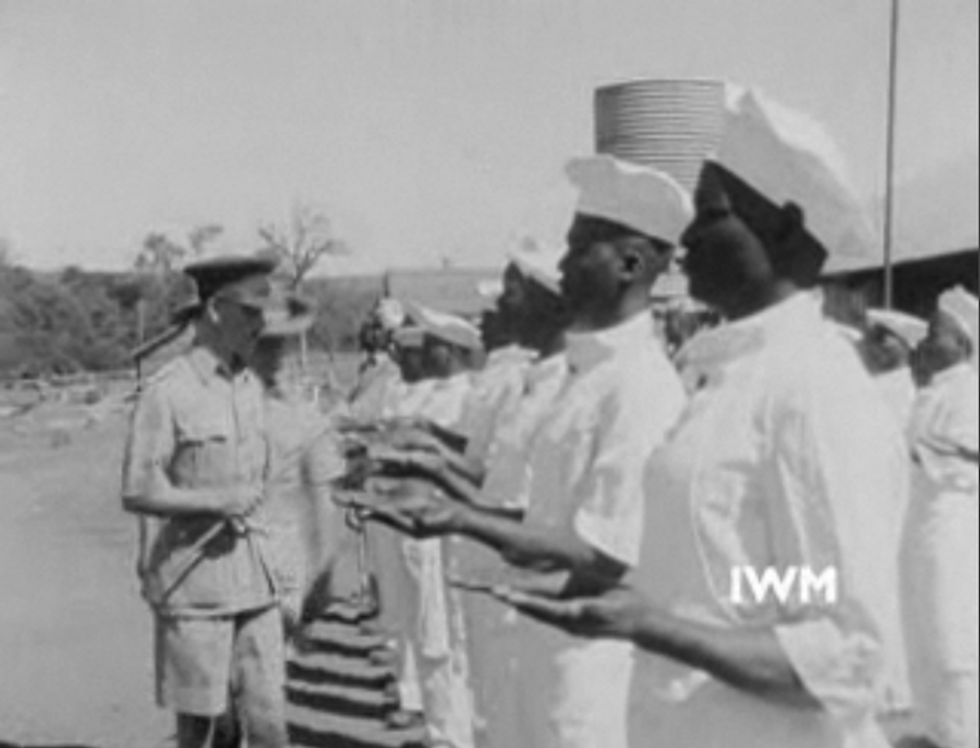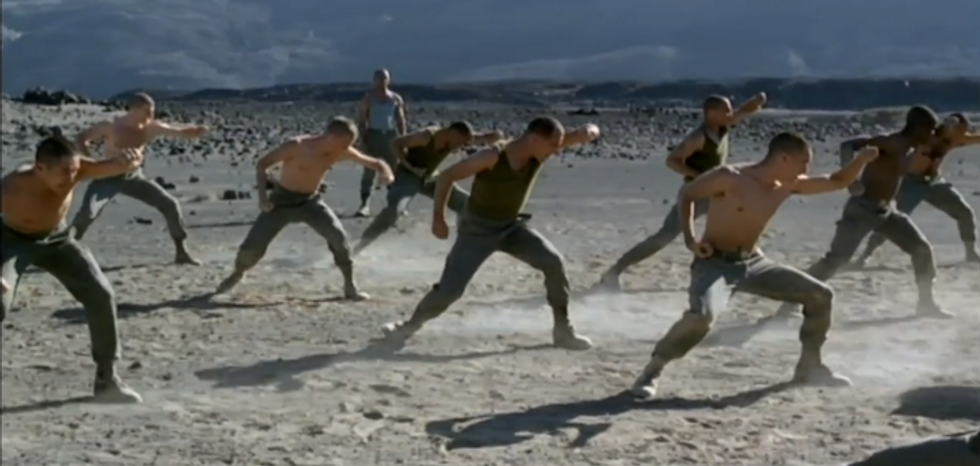 >> LOOPING LINEAR TIME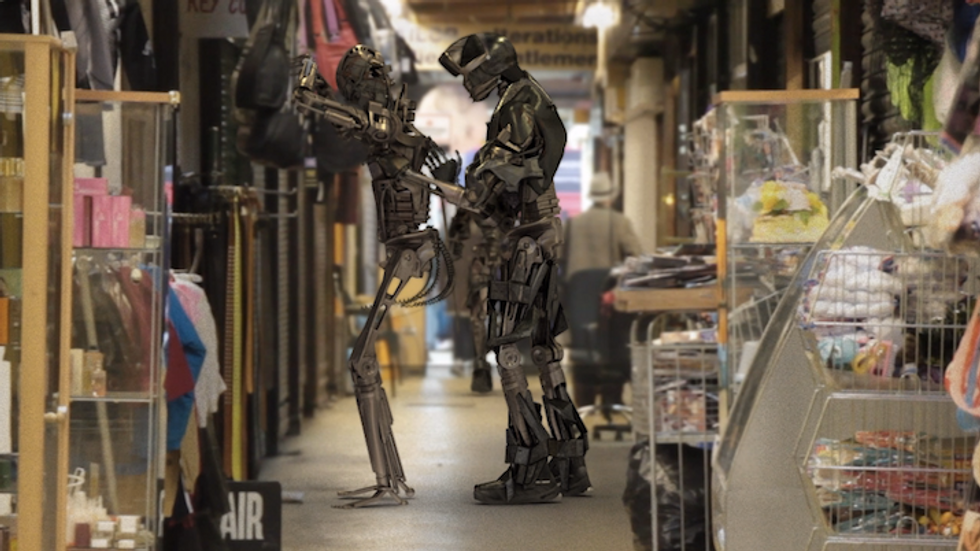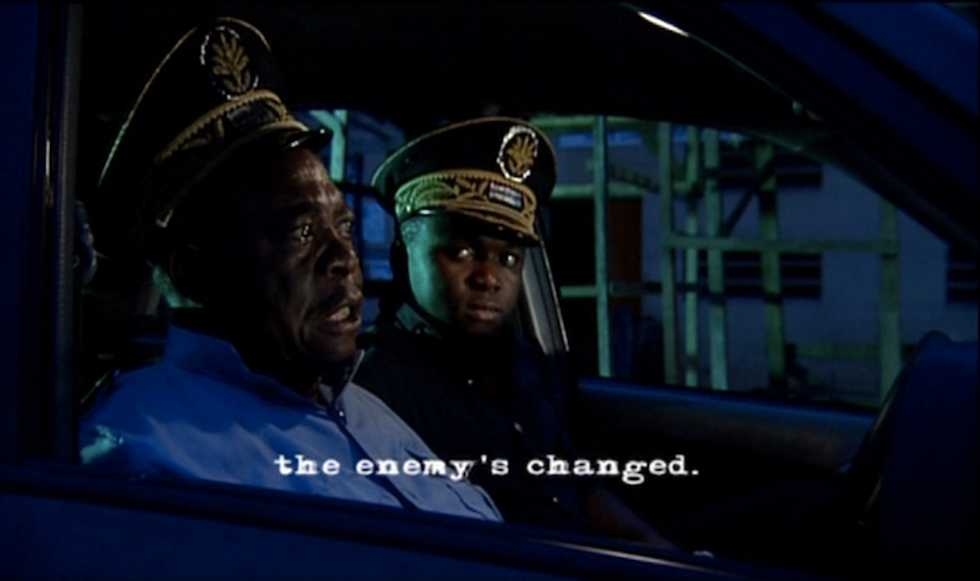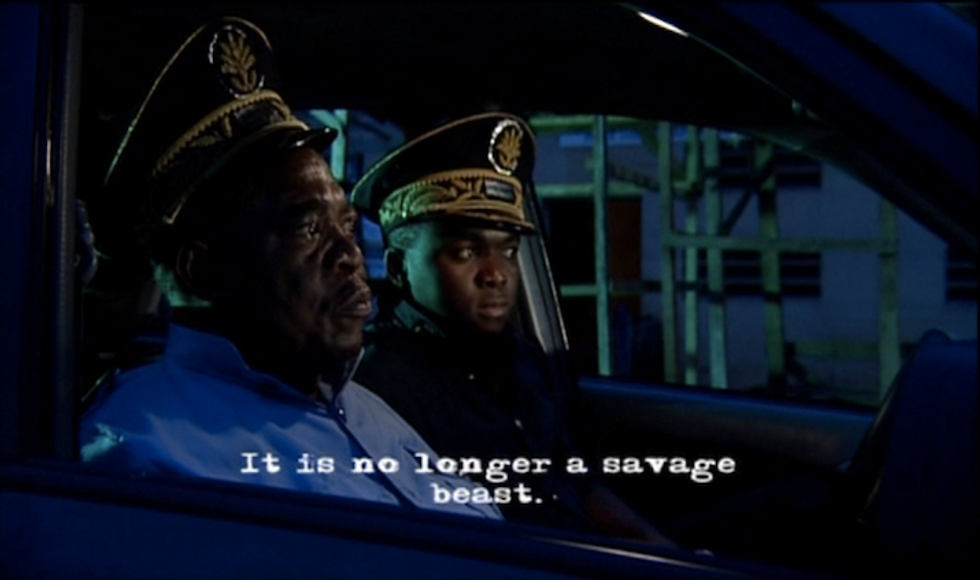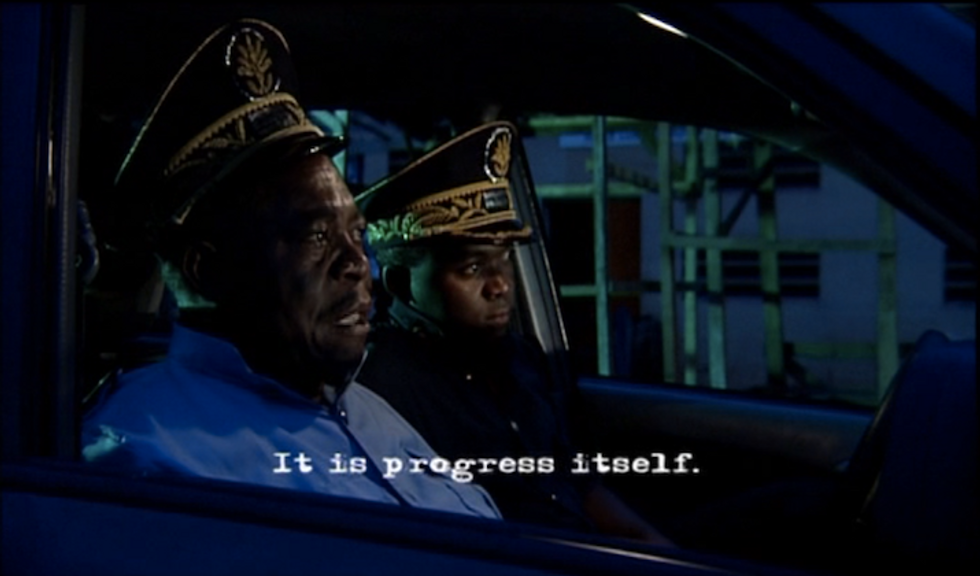 >> THE EROTICS OF THE WEAPONIZED BODY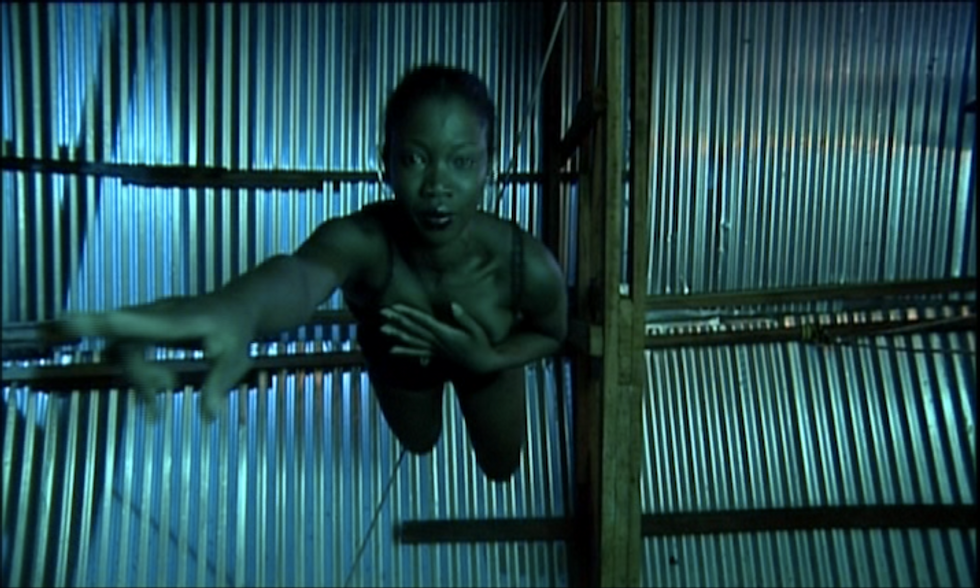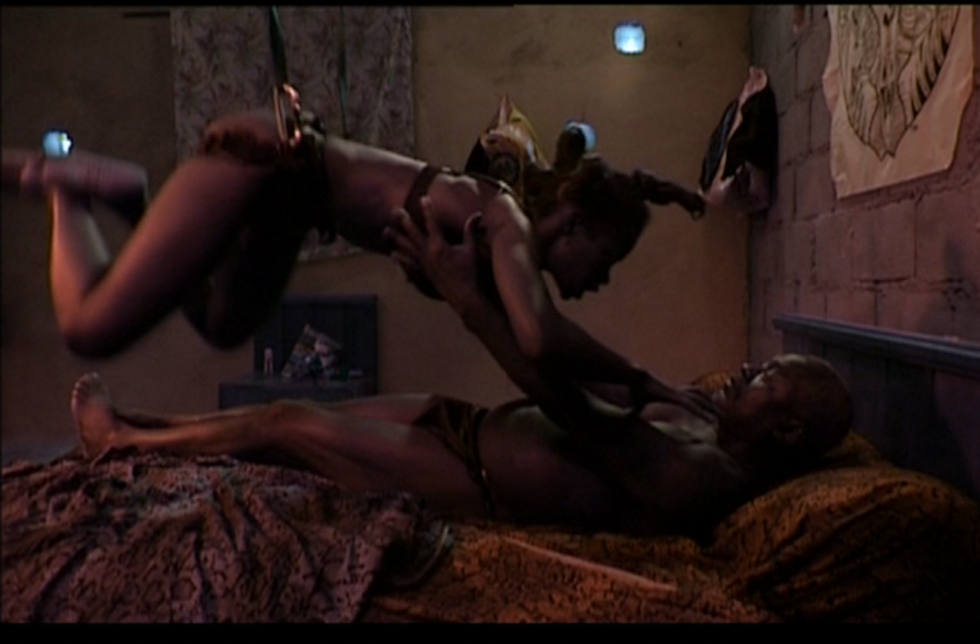 >> TRAILER