Early '00s Guinean Rap From MC N'Djoll
Download some early 200s Guinean rap from Mc N'Djoll, unearthed by Awesome Tapes From Africa.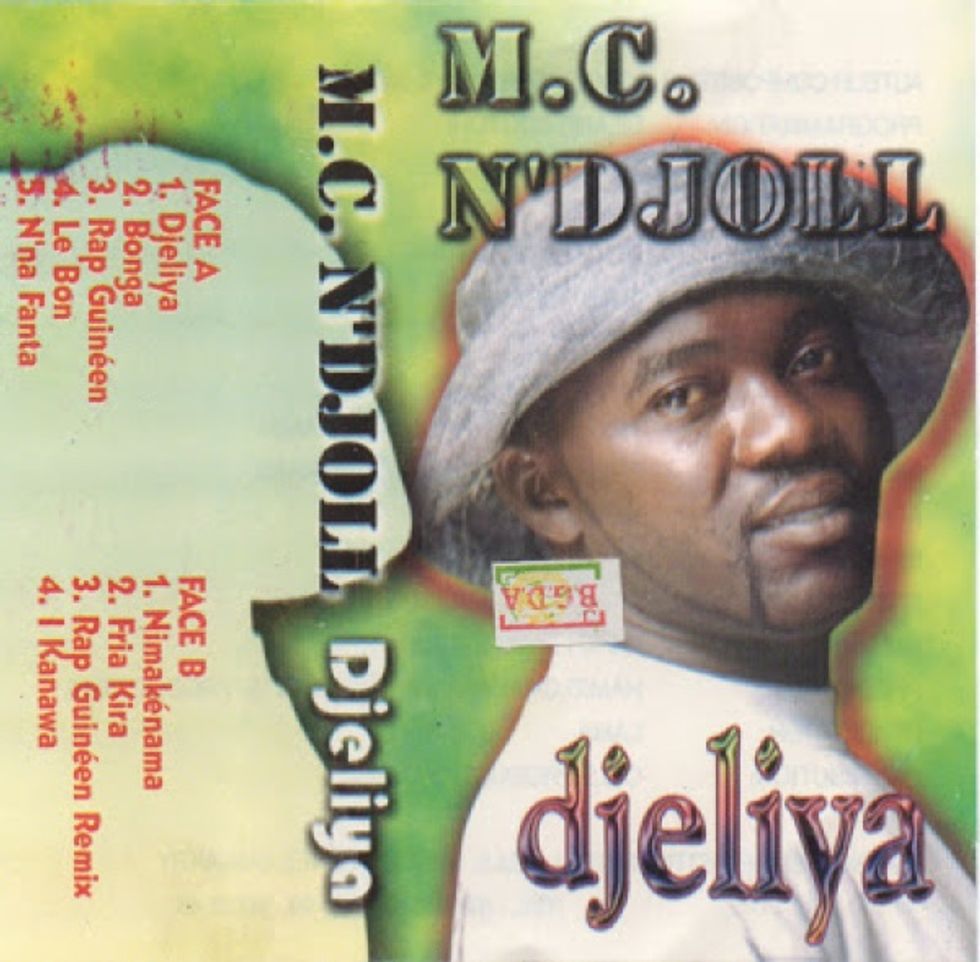 ---
Awesome Tapes From Africa, the go-to site from all your crate-digging vintage African cassette needs, points towards Djeliya — an early 2000s tape from Guinean rapper MC N'Djoll. The 9-track cassette features beats programmed out of lo-fi drum machines and traditional instruments alongside MC N'Djoll's seamless francophone verses. Stream the self-descriptive track "Rap Guinéen" and download the full tape via ATFA below. While you're at it check out the solid Africa In Your Earbuds mixtape Awesome Tapes crafted for us.
[audio:http://www.okayafrica.com/wp-content/uploads/MCNDjoll_RapGuineen.mp3|titles=MC N'Djoll "Rap Guinéen"]