Video: Papa Ghana 'DVMSKO'
Watch a video for the dark-electro African hip-hop track "DVMSKO" by Papa Ghana.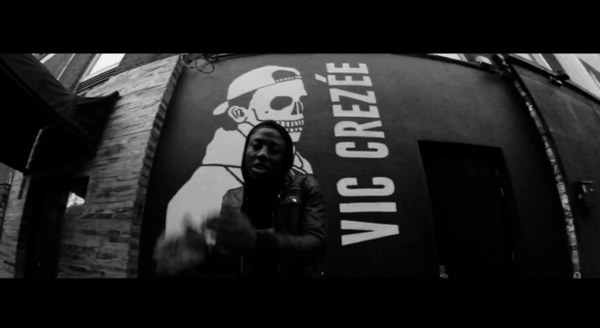 ---
Ghanaian-rooted Dutch musician Papa Ghana, a member of L'Afrique Som Systeme, celebrates his hometown and home team — that'd be Ajax — in this black-and-white handheld video for "DVMSKO" (slang for Amsterdam). Watch the Luca Shakinson-directed clip, which is full of city shots and trap dances,  below and download the dark-electro rap track.