Young Fathers 'I Heard'
Watch Young Father's "I Heard," an eerie mirror-effected video for their standout African hip-hop gem.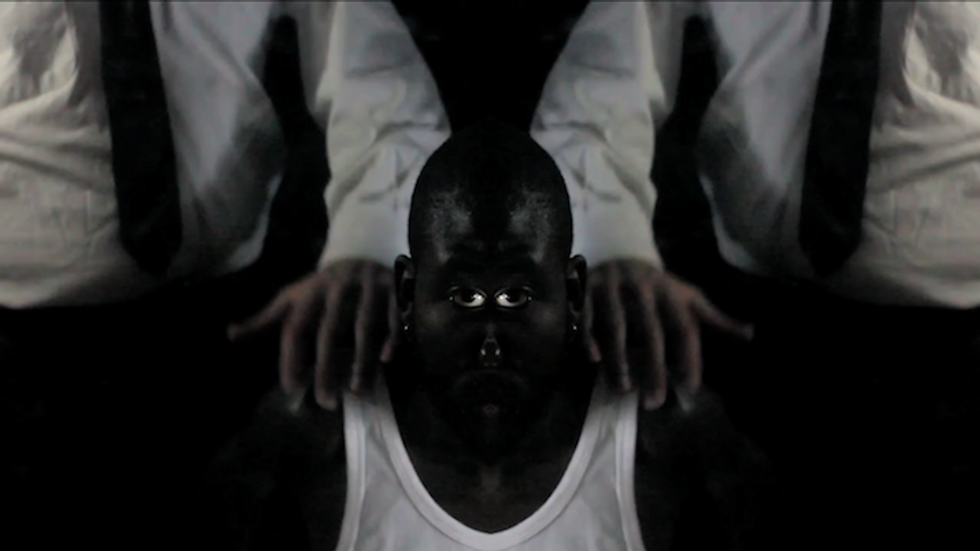 ---
Young Fathers' "I Heard" is the lead track from the upcoming Tape Two and easily one of the African hip-hop EP's standout moments. The song, which builds on a simple percussion sample and melancholic vocals, showcases a much-welcomed vulnerable side to YF's gritty art-rock/rap sound, channeling those traits into a minimal pop gem. For more read our interview with Young Fathers and check out their Africa In Your Earbuds mixtape. Watch the eerie, mirror-effected video for Young Fathers' "I Heard" below and pre-order TAPE TWO from Anticon.