An unfortunately popular myth is that rock music is un-African, a genre for white people in which Africans are under represented. This myth needs to be debunked.
---
The African continent has birthed several diverse and thriving rock scenes throughout the years, from Zamrock to Nigerien psychedelic rock. One of the most overlooked is the African metal scene.
Platforms like Nigeria's Audio Inferno and the South African-based Metal 4 Africa are some of the rare few that cover African metal bands, and there's been a handful of documentaries like heavy metal in Mozambique and Angolan death metal, but overall this is a scene that operates well below the radar.
Here are 6 African metal bands you should check out.
Overthrust
Bostwana has currently one of the most exciting rock scenes. Started in the 1990s with pioneer bands like Noisey Road, the metal scene united a generation of Batswana in a spirit of camaraderie and community through their love for music.
Photographer Paul Shiakallis' series Leather Skins, Unchained Hearts has explored the metal subculture in a series of pictures, that shows heavy metal fans strongly involved in their communities. It doesn't hurt that they rock some amazing gear that makes it looks like they stepped out of a Motörhead gig in the 80s. Women are also part of the scene and are called 'marok' ('rocker' in Setswana).
Overthrust is an indie death metal trio from Ghanzi formed in 2010. They gained some massive buzz after being featured in Who Are The Death Metal Cowboys of Africa?, as well as Vice magazine.
Their music is a mix of Western and African influences, and like their name shows, they're not afraid of being aggressive. Their lyrics openly attack the hypocritical church culture in Bostwana and corruption.
Overthrusts's performances attract rockers from all over the country and they host the Overthrust Winter Mania fest, an annual celebration of the best of African rock music with acts like Adorned in Ash and SarcotrofiA. Bonfires, motorbike washes and metal DJs are among the activities that take place there.
Before Crush
Jeremy Xido's documentary Death Metal Angola led to Western audiences' discovery of the thriving Angolan metal scene. Angolan rock is a big genre of its own, promoted through local media like the radio station Volume Dez and Rockultura Festival, which was created specially to promote the best Angolan rock bands.
Before Crush is one of the metal bands featured in Death Metal Angola. Formed in 2007, the band cites Blind Witness, Sea of Treachery and Killswitch Engage as their influences. Their music is as metal as it can be, mixing elements of both progressive and death metal.
The band sings in English and Portuguese, spreading a positive message in hopes of uplifting their audience. Before Crush has enjoyed success in Angola as well as abroad, having toured in Europe and the United States.
Dor Fantasma
Dor Fantasma does thrash metal pretty well. So well, actually, that they are one of the biggest metal bands in Angola.
Like Before Crush, Dor Fantasma were also featured in Death Metal Angola. Their lyrics address issues such as the long term effects of war (the country went through a 26 year civil war) and mental issues. Some say metal music can have a cathartic effect, helping audiences to cleanse themselves off the rage and complex feelings linked with trauma. The ripples of the Angolan Civil War have helped Dor Fantasma gather a cult following.
Vale of Amonition
Vale of Amonition is a prolific Ugandan death metal band that's put out almost a dozen releases since their debut in 2009. Their influences range from Motörhead to Black Sabbath.
What makes them standout is the fact that they're a Pan-African metal band, aiming to spread metal to a large audience and make their music available for all. The group regularly includes themes of magic and occultism in their lyrics, from Egyptian Gods to Orishas, as well as mentions of societal and economical issues in Uganda.
The independent band is incredibly active supporting other acts like African Doomhammer from Kenya.
Last Year's Tragedy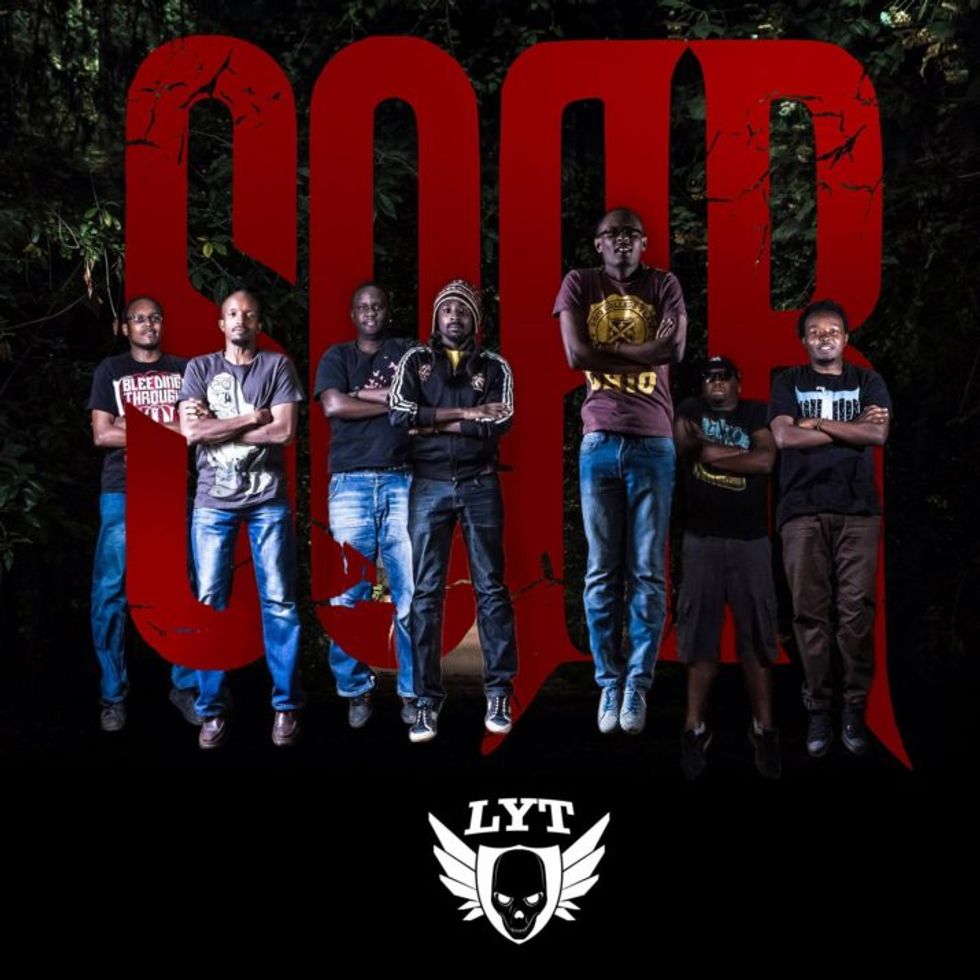 Kenya has a small but thriving rock scene from which bands like Murfy's Law and Seismic have emerged. Radio Station 105.5 XFM regularly broadcasts independent Kenyan rock bands with varying influences and sounds, but with one common desire: to spread rock music to their local audience.
Last Year's Tragedy is among the acts that stand out in the Kenyan scene. The post-hardcore metal band released their debut EP, Challenge Accepted, in 2013 and recently won the Best Song Award at Audio Inferno's African rock music awards . They regularly play at March From The Underground, Kenya's biggest metal melee.
The band members met in 2006 while studying in the UK. Since then, they've moved back to Kenya and haven't stopped performing. Their goal? To embark their audience on a musical journey that will make an impact on their lives.
Rish
Rish is one of the few women in the Kenyan metal and rock scene. She's signed to Andromeda Music and has released her latest single early this year, "My Strength." Her music is a mix of metal, rock, jazz and Christian infused-lyrics.