Video: Congo Beat Making Lab 'Zenga'
Watch Congo Beat Making Lab's street-shot video for "Zenga," featuring the Congolese double neck guitarist Flamme Kapaya.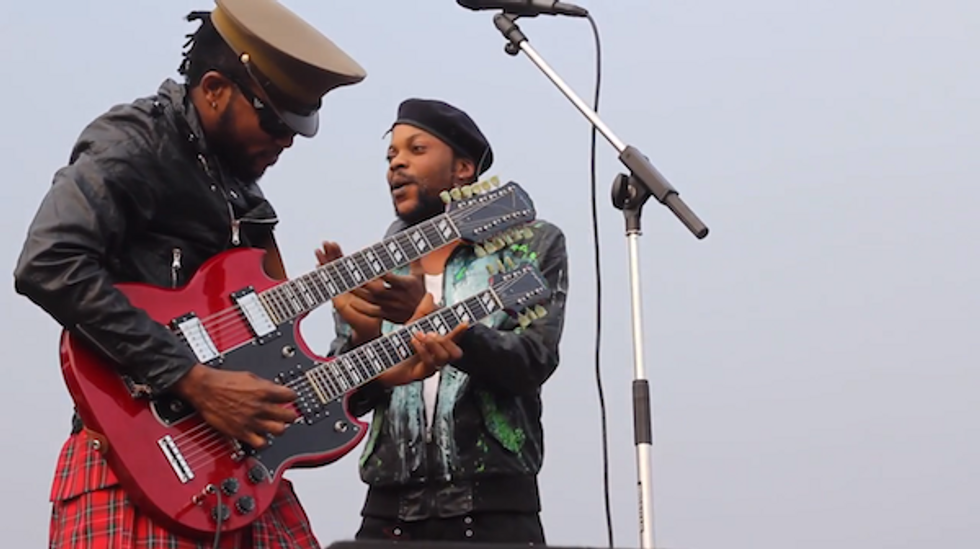 ---
A mere week after we premiered Congo Beat Making Lab's guitar-flanked "Zenga" we get the DRC-shot visuals for the track. The video (and song) star double neck guitar-toting shredder Flamme Kapaya — who's seen in the clip performing, riding an oversized wooden bike and just plain hanging with the kids in Goma, DRC. "Zenga" was recorded by Pierce Freelon and Apple Juice Kid with young Congolese artists and students through their Beat Making Lab project. Check out Congo Beat Making Lab's stomper  lead single "Cho Cho Cho" and grab their free Amani Goma EP.