Exclusive: Congo Beat Making Lab's Afro-Moombahton 'Zenga'
Stream an exclusive of Congo Beat Making lab's afro-moombahton single "Zenga."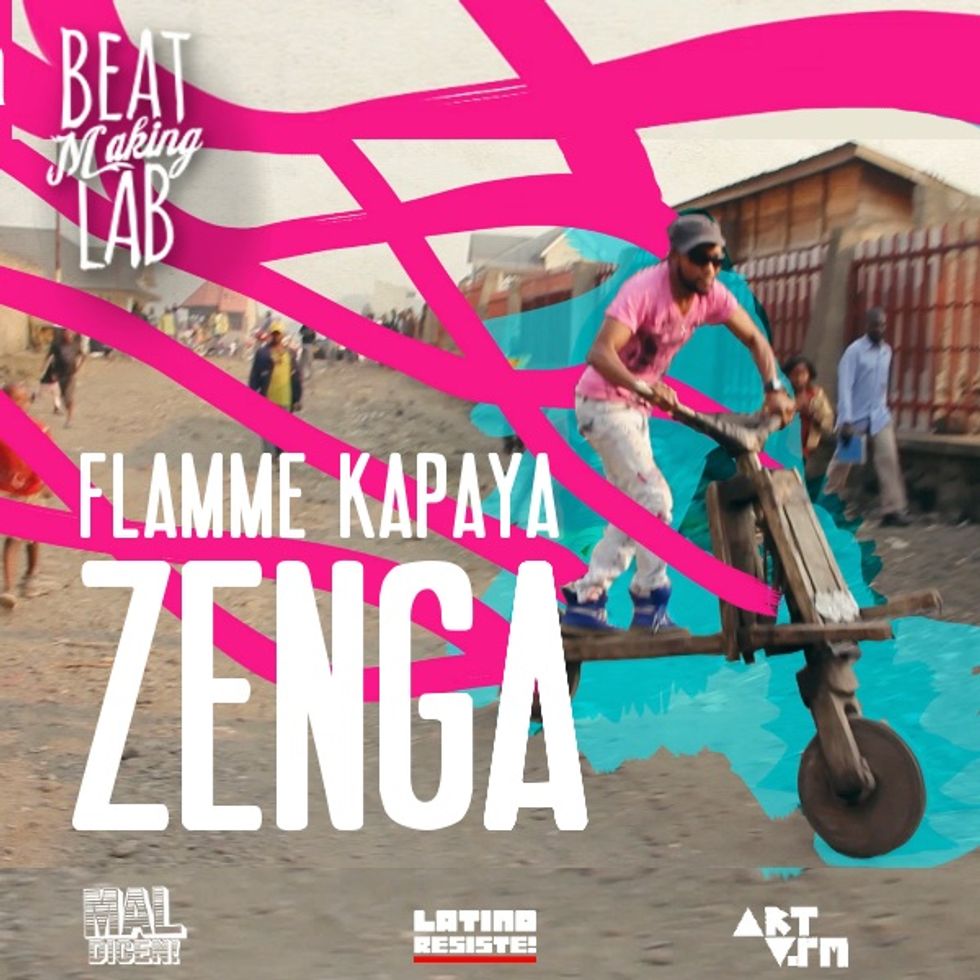 ---
Congo Beat Making Lab is set to release Amani Goma EP — the culmination of the tracks recorded by Pierce Freelon and Apple Juice Kid with young artists and students in Goma, DRC through their Beat Making Lab curriculum. "Zenga," the second single off Amani Goma, is a sun-tinged afro-moombahton concoction featuring Congolese maverick guitarist Flamme Kapaya, produced by Apple Juice Kid. Stream it below, check out their previous stomper single "Cho Cho Cho," and look for the full Amani Goma EP dropping tomorrow! Below that, watch a behind-the-scenes episode of Congo Beat Making Lab.