Audio: Michael Kiwanuka 'I'll Get Along' (DJ iZem Remix)
Hear an African music remix of Michael Kiwanuka by DJ iZem.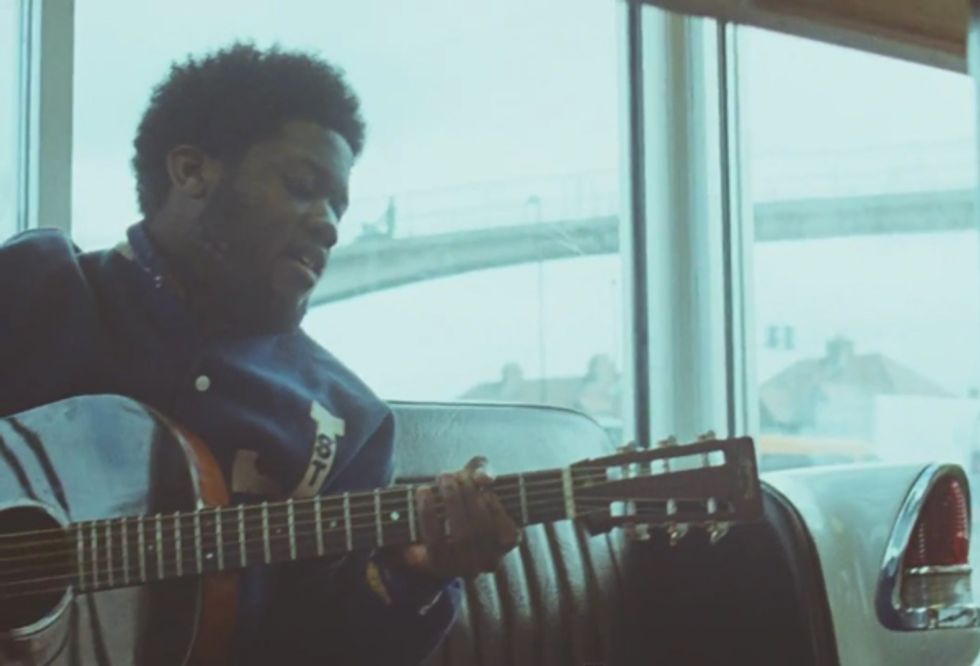 ---
Rising soul/folk music darling Michael Kiwanuka, who we recently interviewed on Okayafrica TV, gets an electro-bass rework in this unofficial remix by France's DJ iZem. The Lisbon-based DJ iZem makes use of his downtempo tropical bass sound to play with Kiwanuka's soft voice and guitar riffs, creating a track that manages to be both soulful and tripped-out — with Kiwanuka's relaxed style keeping things appropriately smooth. Keep an eye out for DJ iZem's African and Latin-inspired productions on his forthcoming EP2 dropping in two weeks, which will include 'I'll Get Along' next to four other tracks. In the meantime, listen and download his dope remix below.