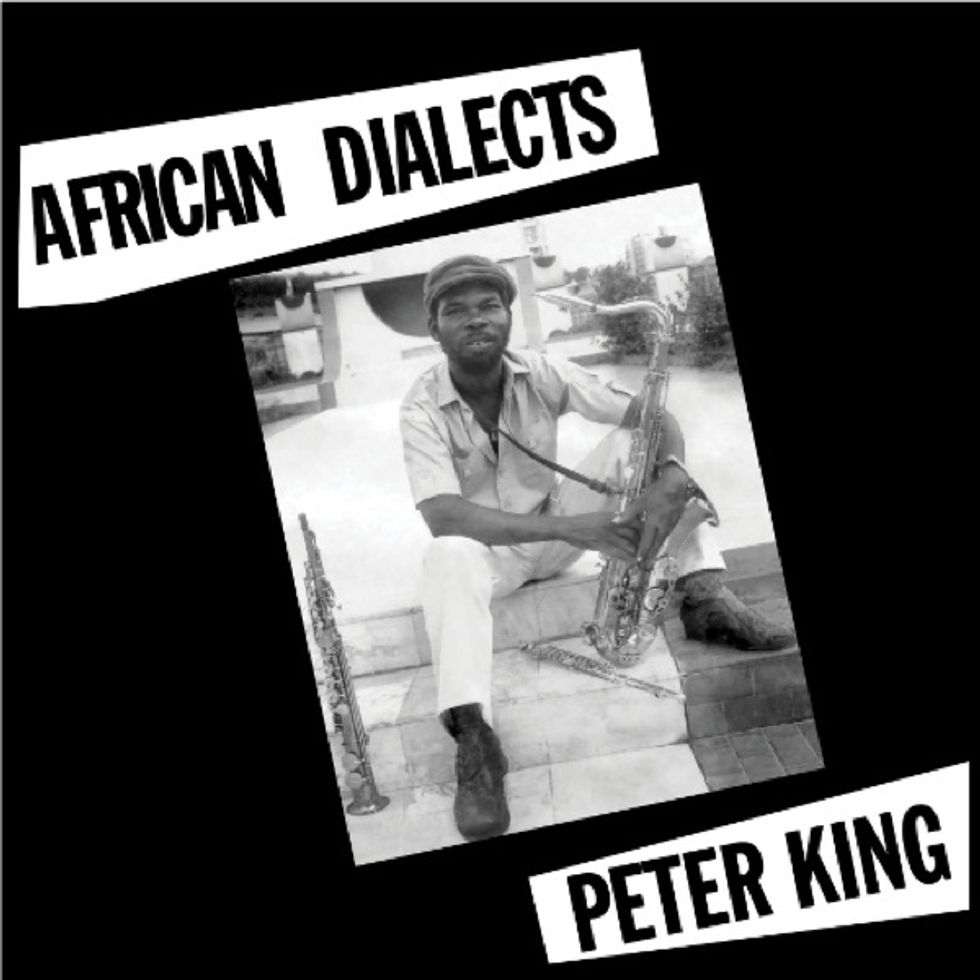 ---
It's been awhile since we last heard from Minneapolis-based label Secret Stash — who previously gave us '77 Ghanaian highlife and '78 Benin City reggae reissues. Thankfully, the wait is over, as they're now taking pre-orders for their release of Peter King's 1979 album African Dialects. Nigerian-born King spent a good portion of his recording career like other African musical exports, criss-crossing back and forth between his home country and the thriving London music scene where he recorded his final album in African Dialects.
Originally released with alternate artwork by Grandstar Records (a last minute switch in labels meant that King's original art submission went unused), last year Secret Stash unearthed the OG artwork and masters in order to reissue the record in its intended form. The record features some expectedly-funky horn work on King's part with heavy afrobeat rhythms driving the show.
Like some of its past projects, Secret Stash is sweetening the package a little for the first 350 customers who will receive the record in a screen printed gatefold jacket with plenty of liner notes and photos of King and the band. Pre-orders are up now and the record (or CD) will begin shipping February 13th, head over to grab a copy. Stream "African Dialects" below.