Audio
#OKAYAFRICADC: The Live Mix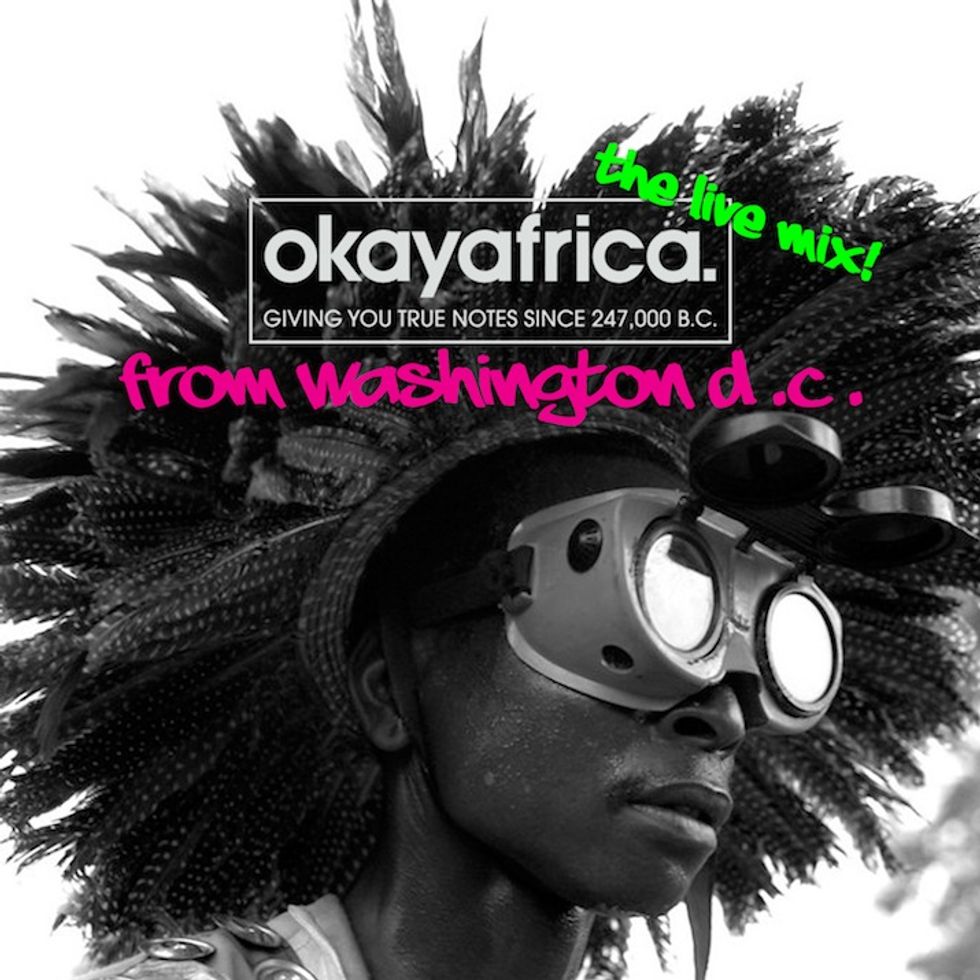 Stream a live African music mix from our Okayafrica DC party.
---
Recorded live at club Tropicalia in Washington D.C. last night, this live mix is only a fraction of the experience at our #OKAYAFRICADC parties. We counted 345 people at the door. You'll even here the host and the crowd in the background. Truly a rough cut with no over-edited studio mumbo jumbo. ALL ORGANIC, NO WHEAT, SUGAR OR GLUTEN VIBES! Listen on the train or while you clean your apartment! Three hours and counting!
Resident spinner and curator DJ Underdogprovided sounds that were mind-wide and foot-friendly, while Jahsonic and Jay Rags accompanied the mood of the night with serious grooves. Stream/limited download below.