---
Old Money is the joint moniker of Bedstuy, BK beatmakers/MCs Scheme and Andre Oswald, a pair that take cross-continental sonic cues from favelas, townships & projects and  filter them through their unique Afro-Caribbean lens.
For Africa In Your Earbuds #36: "No Death" Old Money present an outstanding 51-minute mix enwrapped in ancient and modern African spiritual systems that lie outside of mainstream religion — practices onlookers might tag as devil's worship or the occult. The mix is a journey through black/African worship, which Old Money cryptically describe:
Death is an illusion.

Death is an illusion.

Death is an illusion.

Death is an illusion.

No Death.
Stream and download AIYE #36: Old Money - "No Death."  View the Mega Max cover art above and see after the jump for more mixtape artwork from Mega and Lichiban. Follow Old Money on Twitter / Soundcloud.
TRACKLIST
Mos Def - The Boogie Man Song (US)
Rev. Roger L. Worthy & Bonnie Woodstock - Get Back Satan (US)
Mississippi Nightingales - Don't Let Him Ride (US)
Max Romeo - I Chase The Devil (Jamaica)
Jay Electronica - Exhibit A: Transformations (US)
DMX - Damien (US)
Exuma - Mama Loi, Papa Loi (Bahamas)
Moodymann - Black Sunday (US)
Bucie - Set Your Soul Free (South Africa)
Tracy Chapman - Crossroads: Boddhi Satva Remix (US/Central African Republic)
Twinny Tee feat. Deep Cee - Bongola Ceremony (South Africa)
C. William - Origin Of Sin Editvolum (South Africa)
Cianda - Battles In The Galaxy: Ciandas Main Mix (South Africa)
Culoe De Song - Webaba (South Africa)
DJ Phat Cat - Return From The Dead (South Africa)
Black Motion - Drums Of Kalawa (South Africa)
Actress - Raven (UK)
DVA - Reach The Sun (UK)
Glasser - Home: DJ Spoko Remix (US/South Africa)
Mephisto Odyssey - Rites of Passage (US)
JR - Deep Tribes: Original Mix
Lamin Fofana - Dance In Yr Blood (US/Sierra Leone)
Moroka - The Creep: Moroka's Anthem (UK)
Spoek Mathambo - Gwababa: Don't Be Scared (South Africa)
Os Kazumbis - Kazumbis (Angola)
NaZaretH - Osiris (Angola)
Light Asylum - Dark Allies (US)
Group of Maroons of Moore Town - Hear When De Duppy Bawl (Jamaica)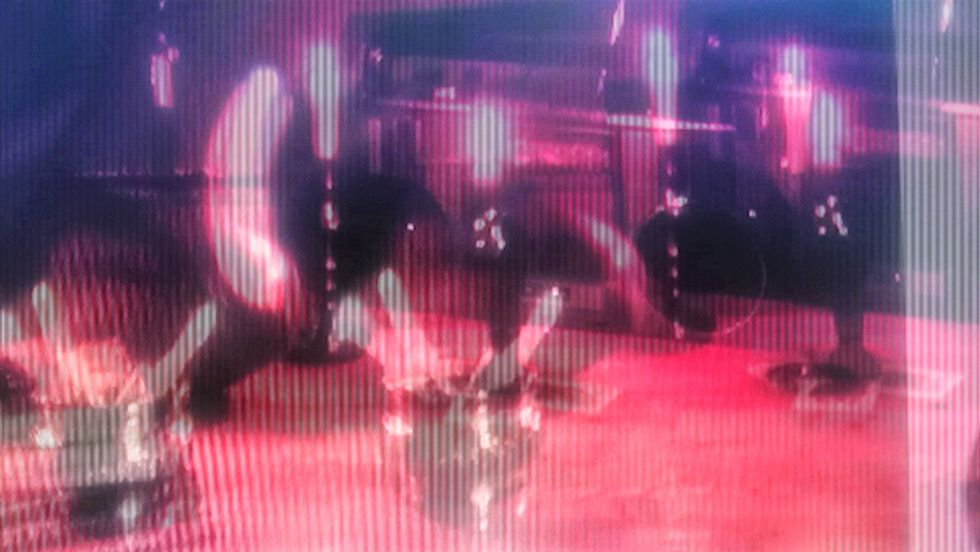 Like African music? Previously on Africa In Your Earbuds: DJ NEPTUNE, SAHEL SOUNDS, BEATENBERG, M1 [DEAD PREZ], BODDHI SATVA, L'AFRIQUE SOM SYSTEME, NOMADIC WAX, THE BROTHER MOVES ON, LV, BEN ASSITER [JAMES BLAKE'S DRUMMER], JAKOBSNAKE, CHRISTIAN TIGER SCHOOL, SAUL WILLIAMS, TUNE-YARDS, MATHIEU SCHREYER, BLK JKS, ALEC LOMAMI, DJ MOMA, AWESOME TAPES FROM AFRICA, PETITE NOIR, OLUGBENGA, RICH MEDINA, VOICES OF BLACK, LAMIN FOFANA, CHICO MANN, DJ UNDERDOG, DJ OBAH, SABINE, BROTHA ONACI, DJ AQBT, JUST A BAND, STIMULUS, QOOL DJ MARV, SINKANE, CHIEF BOIMA