Music
Okayafrica's Top 10 Music Videos of 2013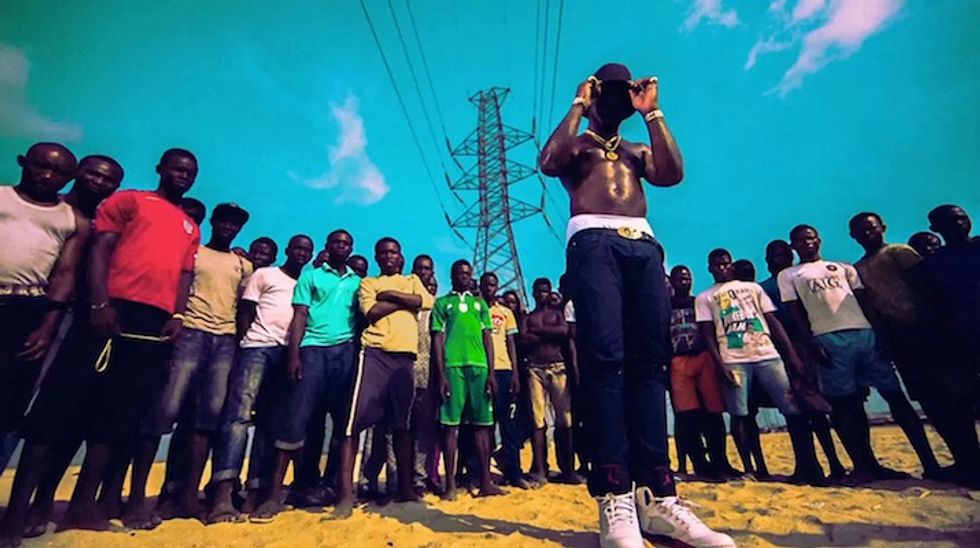 See our choices for the most inventive, creative, and boundary-pushing African music videos released in 2013.
---
The past year saw a flood of eye-grabbing and noteworthy visuals that soundtracked both established and undergrounds acts across our channel. With such abundant choices, we opted to focus our 10 Top African Music Videos of 2013 list on the most inventive, original and boundary-pushing clips and directors from the past 12 months. Click through our ten choices below, listed in no particular order, featuring music videos from Alec Lomami, Burna Boy, Temi Dollface, Stromae, Just A Band and more.
———————————————————————————————————————————————————————————————————————————————————
Alec Lomami "CLV ft. Sammus & Badi Banx." Directed by Thlonepo "Toni" Tlobajane.
Kinshasa-born Alec Lomami's fantastic clip for "CLV" is crafted around references to video game and arcade culture, with direct nods to Space Invaders, Mortal Kombat, and Snake. Overall, though, it lives as a nostalgic nod to youth and a carefree c'est la vie outlook. Director Thlonepo "Toni" Tlobajane told us the idea behind the video was to "create a futuristic, afrocentric video game world that could be set anywhere — be it Kinshasa, Cape Town or New York." Read our interview with Alec Lomami and director Thlopeni for more on "CLV."