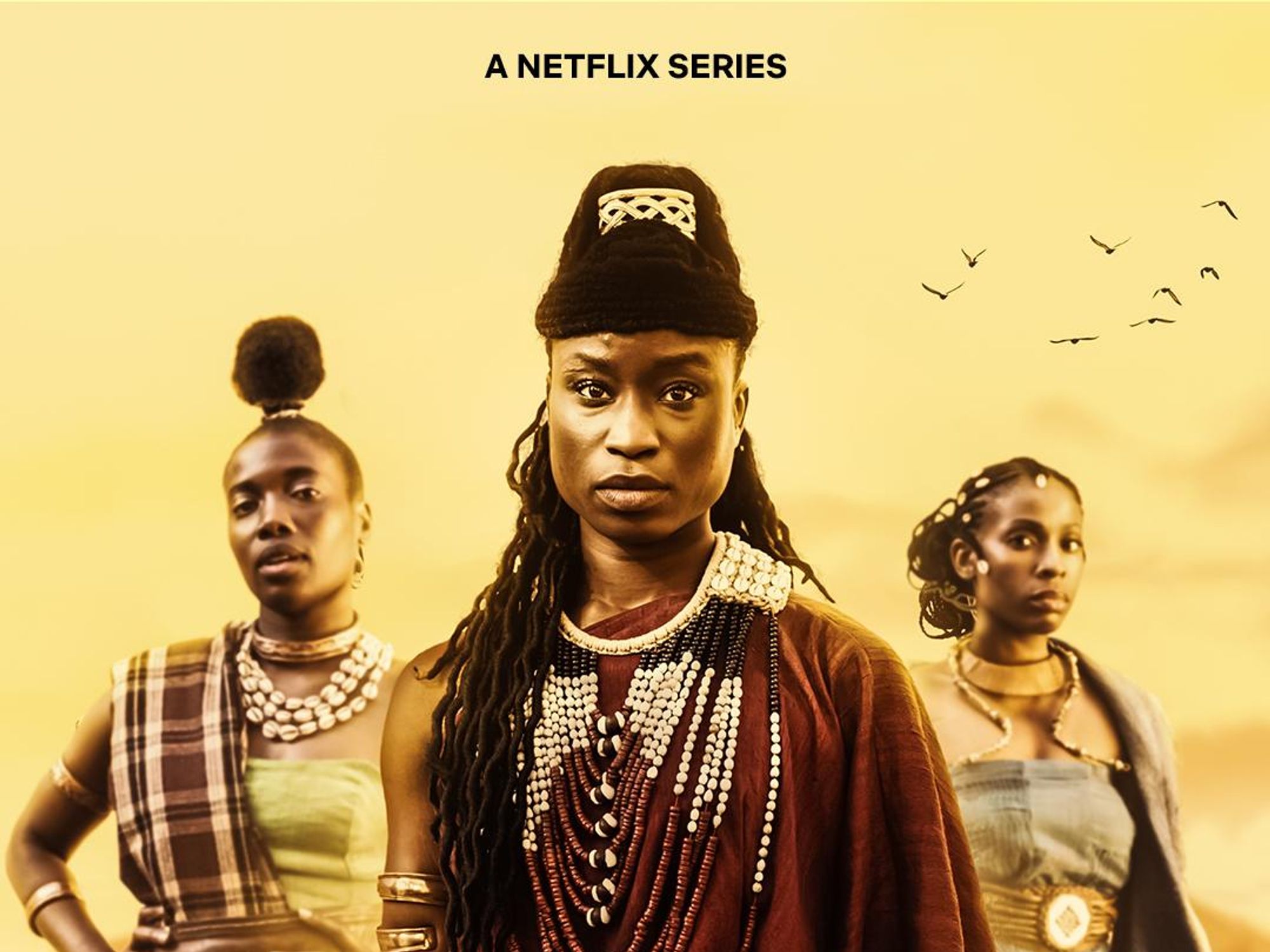 Image courtesy of Netflix
The Jada Pinkett Smith produced series starts with legendary Angolan Queen Njinga.
Netflix has released the official trailer and release date of their upcoming documentary series based on the most prominent African Queens -- and we're absolutely buzzing. Africans Queenscomes via executive producer Jada Pinkett Smith and the global streaming service, as they bring life to the many female powerhouses that shaped post-colonial Africa. The series premieres this February, 15th with Angola's Queen Njinga.
---
The series was originally announced last summer, and Smith shared her excitement in a statement, saying, "As the mother of a young Black woman, it is immensely important to me that she learns the lessons of the African Queens who paved the way for our success and the success of generations of Black women. I am very passionate and excited about bringing the stories and lessons of these powerful women to light in order to showcase their strength, leadership, and undeniable influence on history." The show was picked up for two seasons and aims to blend dramatization with factual recounts from historians over four, 45-minute episodes.
Queen Nzinga of Ndongo and Matamba came to prominence during the 17th century, when she ruled over Angola and fought off Portuguese settlers. Some confusion circulates around the correct spelling of the late queen's name, as different historians refer to her as Njinga, her native name was Ngola Njinga, or her Christian name, Ana de Sousa.
The show is written by Kenyan-born storyteller Peres Owino and British diplomat NneNne Iwuji and comes via Smith's Westbrook Studios and independent film studio Nutopia.
As news of the series premiere broke, Smith shared the exciting news with her 11 million Instagram followers
Check out a series sneak peak here!