Arts + Culture
Wangechi Mutu's Africa's Out! To Celebrate UHAI EASHRI With Solange Knowles
Wangechi Mutu's Africa's Out! will hold its inaugural fundraiser June 5th in New York City with performances by Solange Knowles and more.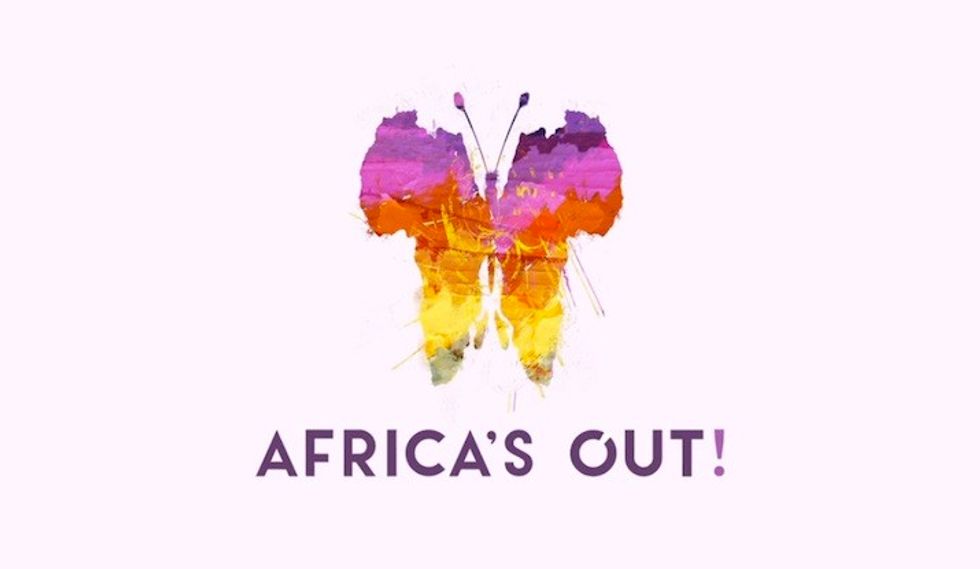 ---
Founded by Kenyan visual artist and activist Wangechi Mutu, Africa's Out! is a new platform that aims to initiate and create radical ideas that change the way we engage with Africa and, more specifically, the way in which Africans reach out to empower one another. The initiative, which is presenting its first official fundraiser this Friday with a special focus on LGBTQI rights within Africa, will serve as an umbrella organization for events throughout the year.
In a clip posted this week, Mutu shed some light on the project. "I want people to understand where gay rights are in East Africa and do something that actually makes an impact," she says. "And makes this issue visible, makes it beautiful, makes it interesting, makes it relevant for American minds and American people, and also brings together the African community that includes the Diaspora, the African American, Caribbean folks, and all those people who actually care about human rights, gay rights and people's lives, and people's expression and their fullness. So that's what Africa's Out is, it's this big, big powerful love fest of politically minded cultural makers coming together to do good stuff, important stuff quickly."
The inaugural Africa's Out! event, taking place this Friday at the Gladstone Gallery in New York City, will honor Mutu's close friend and fellow Kenyan Binyavanga Wainaina (whose public coming out in January 2014 inspired Mutu to found Africa's Out!) with performances by Solange Knowles and Cakes Da Killa plus DJ sets by Venus X, Nigeria's DJ Cuppy and Electric Punany (Melo X + Jasmine Solano). The benefit, which intends to raise funds for UHAI EASHRI (the East African Sexual Health and Rights Initiative), will auction off works from 50+ artists, including Kehinde Wiley, Hank Willis Thomas, Lynette Yiadom-Boakye, Toyin Odutola, Julie Mehretu, Titus Kaphar, Zanele Muholi and the evening's host, Wangechi Mutu. According to Mutu:
"This event produced by Africa's Out! is very dear to my heart and was inspired both by Wanja Muguongo's work with UHAI EASHRI and also the public coming out of my close friend, writer/activist Binyavanga Wainaina. On January 18, 2014, through a symbolic letter to his Mother published online, Binyavanga pronounced that he is gay. It was the 'lost' chapter of a book he'd published two years before, called "One Day I'll Write About This Place", for which I helped design the cover. Only one week prior to Binyavanga's letter, former Nigerian President Goodluck Jonathan passed a flat-out anti-gay law, which makes same-sex relationships illegal, punishable with up to 14 years in prison. Uganda passed a similar law on February 24, 2014, punishing "aggravated homosexuality" with life imprisonment (revised from an earlier proposal of the bill, in which individuals would receive the death penalty). With this sort of climate rampant throughout the continent and the world, our action is more important now than ever. I am so very proud of all the courageous Artists and culture producers who have joined us in this effort – the first ever Africa's Out! fundraising benefit."
Tickets to the inaugural event (and after party) this Friday, June 5, at the Gladstone Gallery in NYC, can be purchased here. Keep up with Africa's Out! on Facebook, Twitter and Instagram.